Help Us Cut Through the Noise of 2016
Editor's Note:
This article previously appeared in a different format as part of The Atlantic's Notes section, retired in 2021.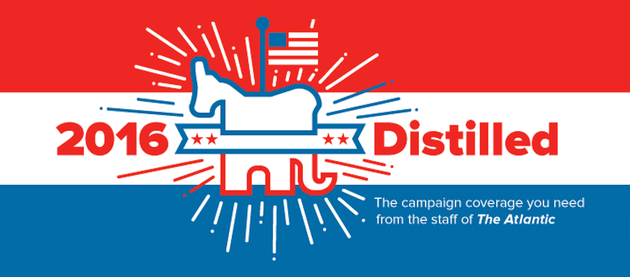 Brace yourselves—there's still a little under a year to go before the actual presidential election is upon us. So far, the campaign season has been as much of a circus as one might expect, if not more so. (For many examples, see our politics team's running Gaffe Track.) Cutting through the noise will become even more difficult—and even more essential—as we enter the new year.
As The Atlantic continues to ramp up coverage of 2016, we want to make sure we're giving you the most useful information, insight, and context we can, whether that's through stories, projects, or videos.
So tell us: What do you wish you knew more about going into 2016?
For instance, David has already answered two of your questions: "Do Americans have the right to watch presidential elections?" and "What can the Benghazi committee actually do to Clinton?" Submit your own here.