Graduate Degrees Can Help Narrow Underemployment Gap Among Races
Racial differences in underemployment shrink as education rises.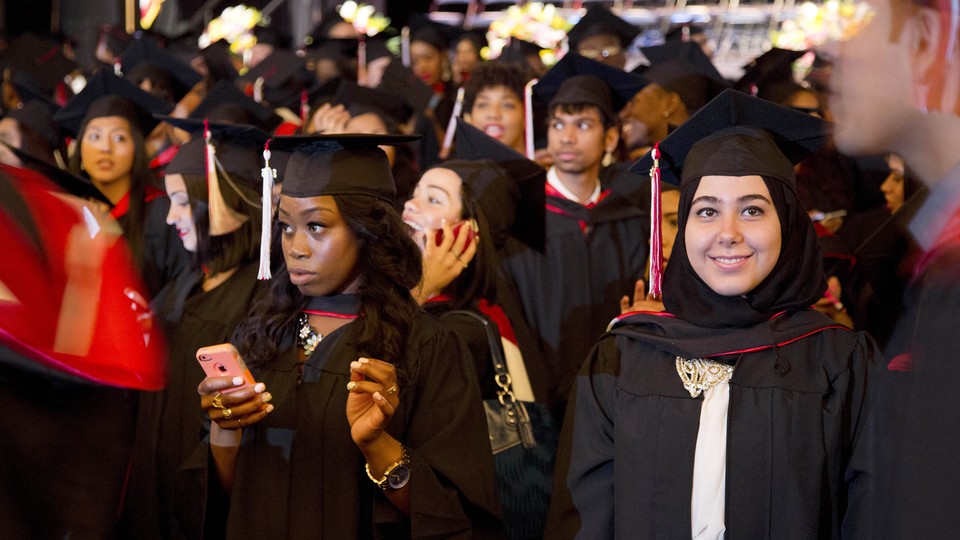 Racial disparities in underemployment decline as education levels rise.
According to a new report from Georgetown University's Center on Education and the Workforce, the racial disparities in underemployment are stark for people with a high school education; the rate is 17.9 percent for blacks and just 9 percent for whites. But those differences shrink for people with graduate degrees, with underemployment hovering around 6 percent for blacks and Latinos, and around 4 percent for whites.
Overall, underemployment impacts a much lower percentage of college graduates than high school graduates or dropouts.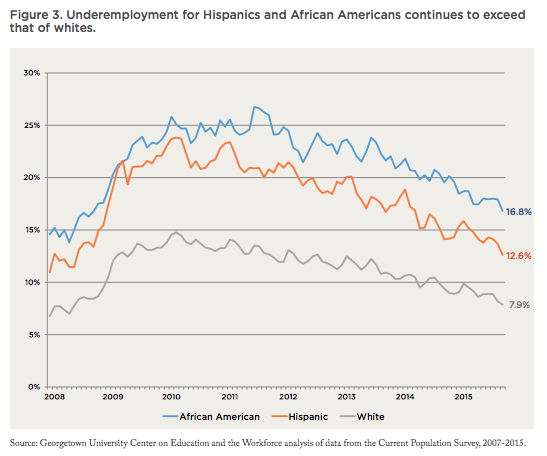 Underemployment—which encompasses part-time workers who would prefer to work full-time and people who want a job but don't have one—for college graduates has dropped to 6.2 percent from above 10 percent five years ago when the recession recovery began. The underemployment rate is 13 percent for high school graduates and 19 percent for high school dropouts. Just 4.2 percent of people with graduate degrees are underemployed.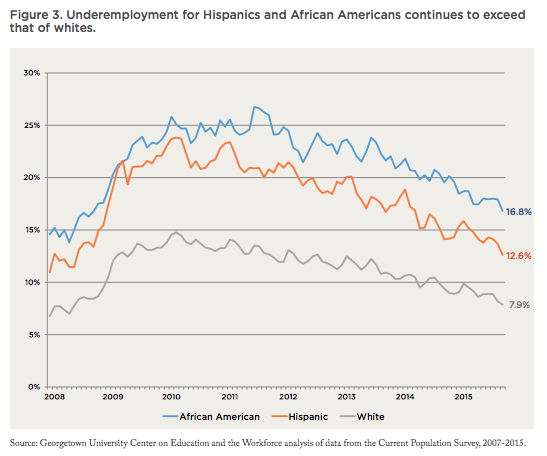 Despite national student debt that has ballooned beyond a trillion dollars and soaring college tuition, the report suggests that college graduates still fare markedly better than those without a degree.
"More and more, a college degree is becoming a ticket out of the underemployment line," Anthony Carnevale, director of the Georgetown Center, said in a statement. "It's also clear that education is a pathway to reducing racial inequalities."
Underemployment for men is lower now, at 8.9 percent, than it is for women, at 11.1 percent. That marks a change from the recession, when men were more likely than women to be underemployed. The underemployment rate for men with less than a bachelor's degree fell 51 percent compared to just 29 percent for women with similar education levels.
Overall, underemployment nationwide is now just shy of 10 percent, or two points higher than the rate before the recession.