Gaffe Track: Hillary's 'Legal' Troubles (No, Not That Kind)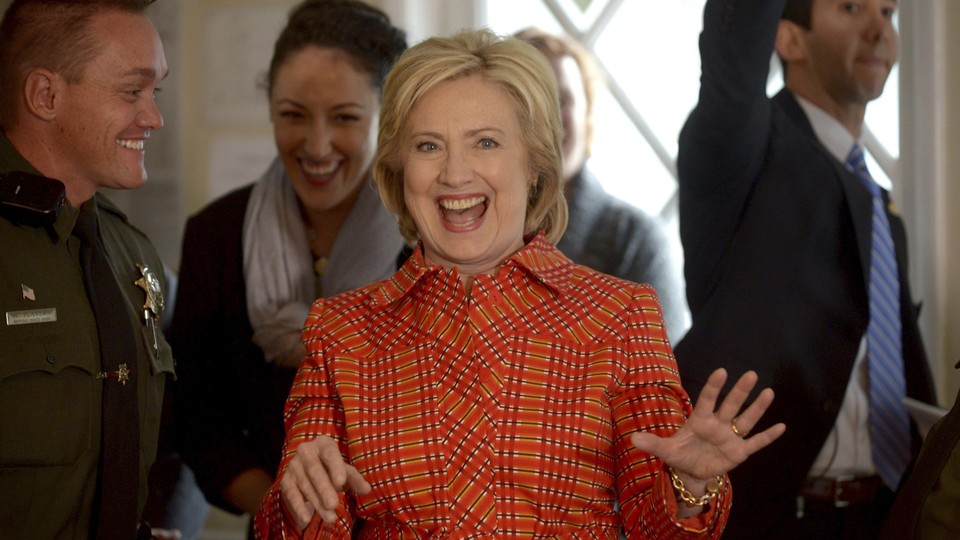 Editor's Note:
This article previously appeared in a different format as part of The Atlantic's Notes section, retired in 2021.
The candidate: Hillary Clinton
The gaffe: Perhaps it's more the denouement of a gaffe. During a Facebook chat Tuesday, journalist-activist Jose Antonio Vargas criticized Clinton for referring to people who are in the country without official status as "illegal immigrants." In response, she pledged to quit using the term.
The defense: The debate over how to refer to this group of people is heated and hardly resolved. The Associated Press, for example, in 2013 dropped "illegal immigrant" but also banned "undocumented immigrant" as imprecise and often untrue.
Why it matters (or doesn't): In some ways, this is a microcosm of Clinton's struggles: She comes from the '60s, a long time ago, and she never seems so out of touch as when she deploys terminology that used to be acceptable but isn't anymore. She also seems to periodically misstep, annoying progressives who don't entirely trust her. But on the other hand, what are immigrant activists going to do? Back a Republican?
The lesson: Dude, 'illegal immigrant' is not the preferred nomenclature.