Gaffe Track: Hillary Says Wall Street Loves Her Because 9/11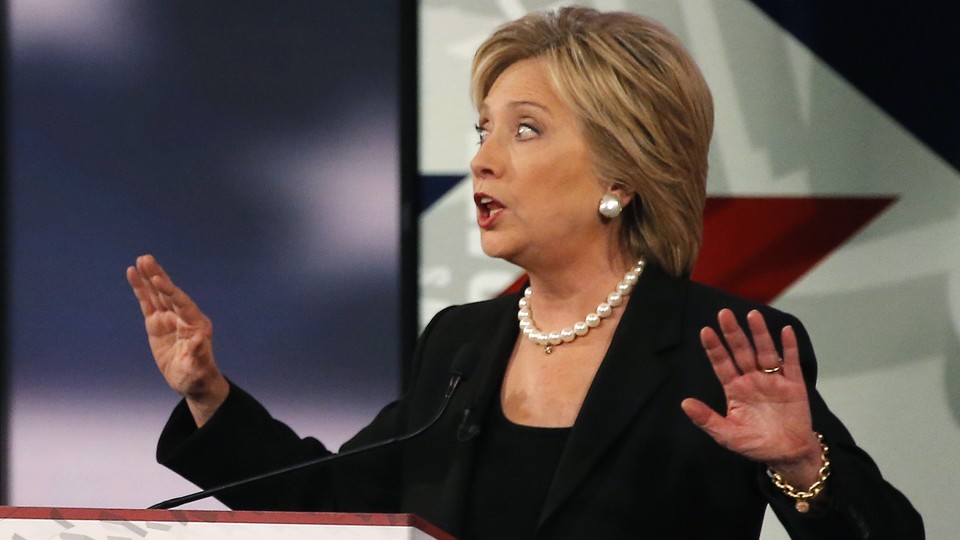 Editor's Note:
This article previously appeared in a different format as part of The Atlantic's Notes section, retired in 2021.
The candidate: Hillary Clinton
The gaffe: During the second Democratic debate Saturday, Bernie Sanders criticized Clinton for receiving donations from bankers. "I represented New York on 9/11 when we were attacked," she said. "Where were we attacked? We were attacked in downtown Manhattan where Wall Street is. I did spend a whole lot of time and effort helping them rebuild. That was good for New York. It was good for the economy. And it was a way to rebuke the terrorists who had attacked our country."
The defense: It is true that she was a senator from New York during the attacks, and that they struck the Financial District.
Why it matters (or doesn't): Who did Clinton think would buy this? Certainly not the left wing of the Democratic Party that sees her as too cozy with the finance world. Meanwhile, Republicans are more than happy to attack her for claiming that 9/11 is why bankers donate to her campaign. It's too soon to know whether this gaffe will have much real impact, but it seems destined to be replayed over and over throughout the campaign.
The moral: As President Rudolph Giuliani showed, shameless invocation of 9/11 is a surefire path to the White House.