Gaffe Track: Trump Fosters Islamophobia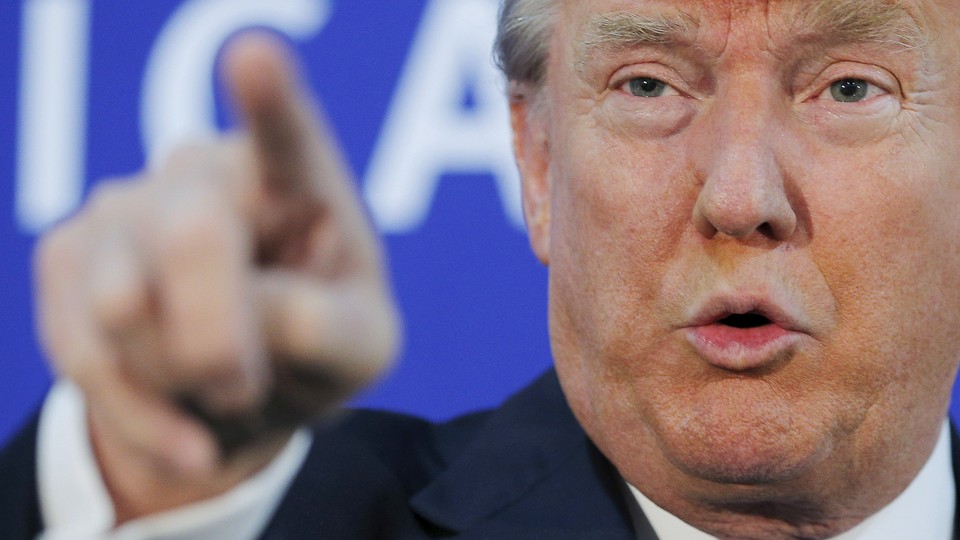 Editor's Note:
This article previously appeared in a different format as part of The Atlantic's Notes section, retired in 2021.
The candidate: Donald Trump, still somehow the GOP frontrunner
The gaffe: In an interview with Yahoo, Trump said … well, what exactly? "Yahoo News asked Trump whether this level of tracking might require registering Muslims in a database or giving them a form of special identification that noted their religion. He wouldn't rule it out." It sounds like Trump, who is allergic to specificity, just agreed with what was suggested. His own verbatim quotes are much vaguer:
We're going to have to do things that we never did before. And some people are going to be upset about it, but I think that now everybody is feeling that security is going to rule. And certain things will be done that we never thought would happen in this country in terms of information and learning about the enemy. And so we're going to have to do certain things that were frankly unthinkable a year ago.
The defense: It's true that Trump didn't put forth the ideas; he's just incapable of saying no. But even if this is entrapment, surely it isn't too much to ask that he speak against registering Muslims or forcing them to carry a Nazi-style special ID.
Why matters (or doesn't): In a rational world, calling for, or even nodding along with, blatantly unconstitutional ideas like this would be disqualifying. In the real world, it'll probably do nothing to hurt Trump and might even help him.