Congress Made It Easier for Student-Debt Collectors to Robocall Your Cell Phone
Ed Markey, Bernie Sanders, and other senators are fighting to repeal the new exception to robocalling rules.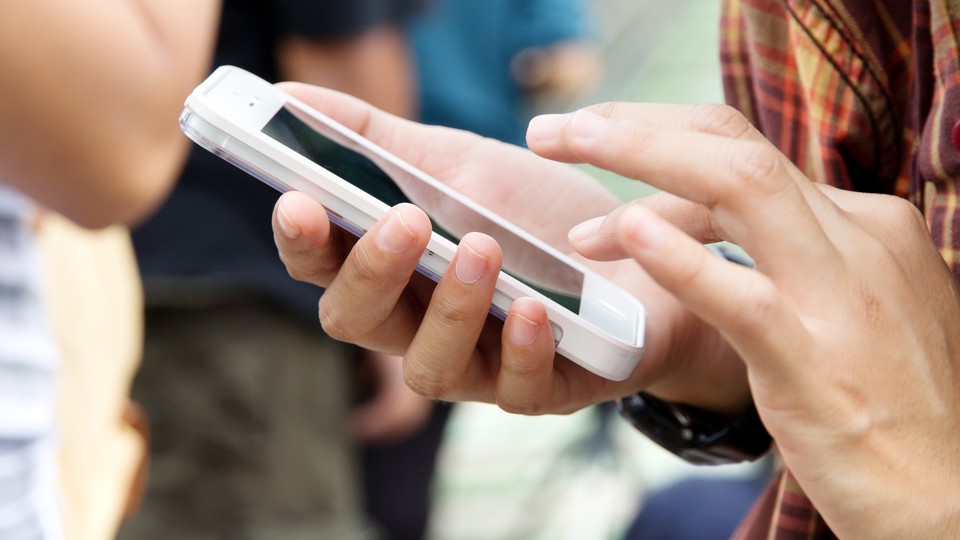 Buried in the budget deal that Congress passed last week is a provision that legalizes robocalls to cell phones to collect government debt, including federal student loans.
And while the ink is just barely dry on the budget legislation, 11 senators already introduced a bill Wednesday to repeal the carveout for government debt collectors.
"The budget bill makes it easier to harass students, consumers, veterans—anyone with a debt backed by the federal government—on their mobile phones," Sen. Ed Markey, the sponsor of the new legislation, said in a statement. "That's why today I am introducing the HANGUP Act—the Helping Americans Never Get Unwanted Phone Calls Act—to repeal this problematic provision in the budget act and put a stop to these unwanted robocalls and texts."
Independent Sen. Bernie Sanders and Democratic Sens. Elizabeth Warren, Claire McCaskill, Ron Wyden, Robert Menendez, Richard Blumenthal, Patrick Leahy, Al Franken, Amy Klobuchar, and Tammy Baldwin all signed on as cosponsors.
The Telephone Consumer Protection Act of 1991, which was sponsored by Markey when he was in the House, banned automated calls to cell phones without the consumer's permission. The Federal Communications Commission has been taking steps in recent months to tighten the law's regulations in an effort to better protect consumers from the calls.
But companies such as Navient (formerly Sallie Mae) and Nelnet that manage student debt have been complaining that it's hard to track down debtors who are late on their payments. In a meeting with FCC officials earlier this year, Nelnet executives and lawyers said that the robocalling regulations are "impacting Nelnet's ability to contact student-loan borrowers and provide them valuable information about their loans, payments options, and forbearance options, if necessary," according to a disclosure filing.
The debt collectors have the support of the Obama administration. In a report issued last month, the Education Department recommended exempting student-loan collectors from the robocalling rules. "Many student-loan borrowers, especially those that may just be graduating, move frequently in addition to no longer having landline phone numbers. As such, it can be difficult for servicers to find a borrower except by using a cell phone number," the department wrote.
But the senators who introduced the HANGUP Act argued that Congress should be focused on strengthening the robocalling rules, not creating exemptions. "At a time when the FCC has been working to limit these kinds of disruptive and harassing calls, the last thing Congress should be doing is adding more corporate loopholes to laws that are designed to protect consumers," Leahy said in a statement.