Can Genealogy Camp Get More Kids Interested in STEM?
A Harvard University professor hopes to inspire more Latino and black youth to pursue science and technology careers.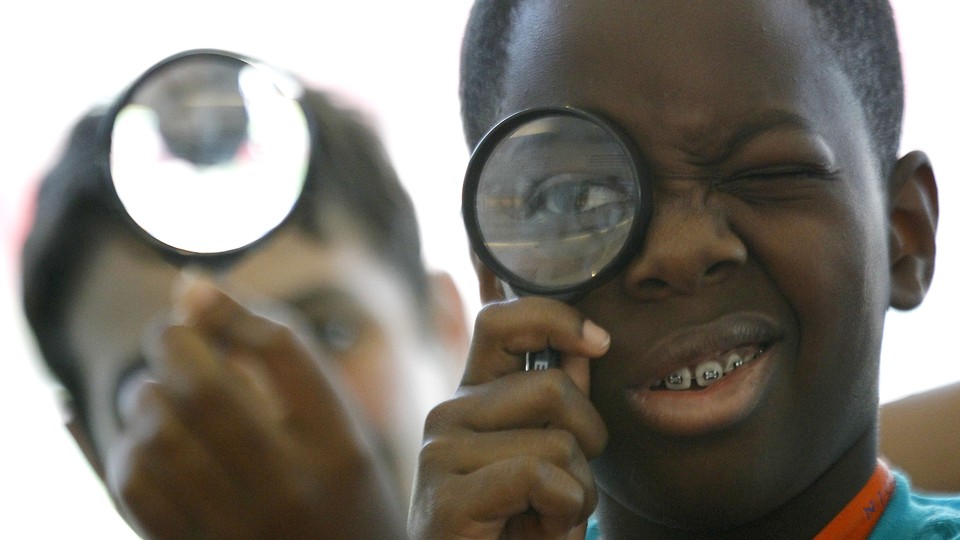 This is a novel idea: a summer camp for kids that explores the question, "Who Am I?"
Science advocates hope the answer will lead children to discover a passion for genealogy and genetics. They are particularly interested in reaching black and Latino children, who rarely end up pursuing careers in STEM—science, technology, engineering, and math.
Harvard University professor Henry Louis Gates Jr. is developing the two-week genealogy and genetics summer-camp curriculum, which will launch this summer at Penn State University and the University of South Carolina. It will target children of color and is funded by a $355,000 grant from the Robert Wood Johnson Foundation.
As part of the curriculum, middle-school students will trace their roots, learning about their personal ancestry and DNA makeup. They will take a genetic ancestry test and study recent human evolution and adaptations.
"Participants will study themselves and explore, as scientists, the many facets of the question, 'Who am I?'" according to the foundation.
It's a bold new idea by Gates, who hosts a genealogy show on PBS called Finding Your Roots.
The recent popularity of studying genealogy and finding ancestors could be a way to get children hooked, potentially inspiring future professors, scientists, and mathematicians, Gates told the Associated Press.
The project's ultimate goal is to diversify the STEM workforce in the United States. Blacks and Latinos are notoriously underrepresented in these fields.
Latinos, African Americans, and Native Americans make up 10 percent of workers in science and engineering jobs, even though they represent 26 percent of the population, according to the National Science Board's Science and Engineering Indicators 2014 report.
The genealogy project also includes a $304,000 grant from the National Science Foundation to fund several college-level courses on the topic. They will be held at two historically black campuses in Atlanta—Spelman College and Morehouse College—and at North Carolina A&T State University.