Bobby Jindal Suspending Presidential Campaign
Louisiana governor announces that 'this is not my time' on Fox News.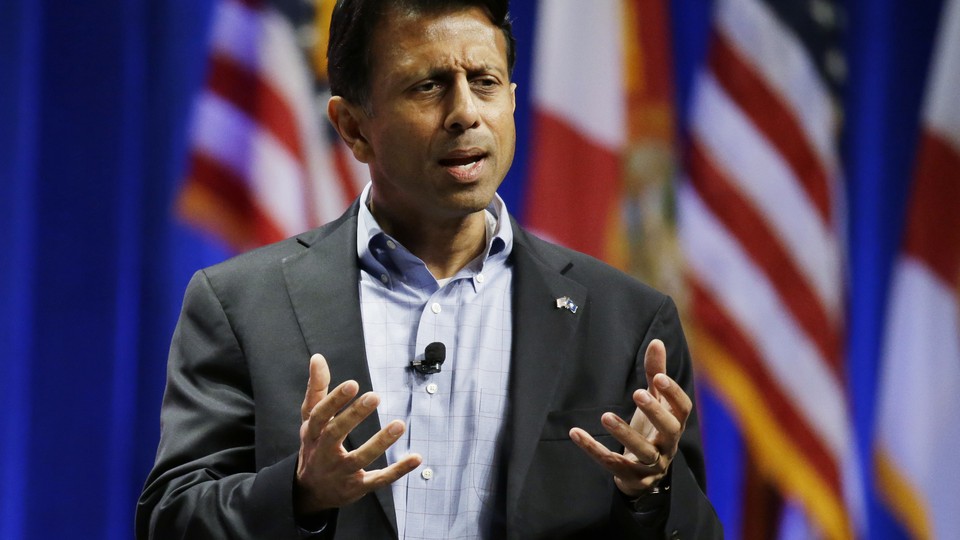 Longshot presidential hopeful Bobby Jindal "suspended" his campaign for the presidency, he announced Tuesday during an appearance on Fox News.
"I've come to realize this is not my time," Jindal said. Jindal is the third Republican presidential candidate to drop out of the presidential race, following former Texas Gov. Rick Perry and Wisconsin Gov. Scott Walker.
The Louisiana governor struggled to gain traction during his campaign, sputtering in the polls and failing to make the main debate stage in any of the four Republican debates.
Jindal said a "crazy" election season had made it impossible for his candidacy to break through to voters -- one he said didn't focus on his many of the detailed policy positions that he outlined.
"Clearly there just wasn't a lot of interest in those policy papers," said Jindal.
The governor said he has not "given a lot of thought" to endorsing one of his former rivals for the GOP nomination.
Jindal's departure likely doesn't do much to change the trajectory of the Republican primary, at least in the short term. He barely cracked one percent in many national polls and did little better in surveys of early primary states.
But his exit could help other candidates who, like Jindal, have courted social conservatives,especially in Iowa. The governor did have a modicum of support in the Hawkeye State, registering at 4 percent there in a late October poll from CNN/ORC.
Jindal's announcement coincides with a consequential week in his home state's politics. Louisiana is holding its gubernatorial election this Saturday, one that Democrats are favored to win. The GOP nominee, Sen. David Vitter, has blamed Jindal's unpopularity back home as a major reason for his struggles. Jindal's job approval rating, according to a University of New Orleans poll released last week, was at only 20 percent.