Asians who rent out their homes on Airbnb might want to consider charging a little more.
Asian Airbnb hosts earn an average of $90 (20 percent) less per week than White hosts for similar one-bedroom properties, according to a new study by three Harvard students, John Gilheany, David Wang, and Stephen Xi.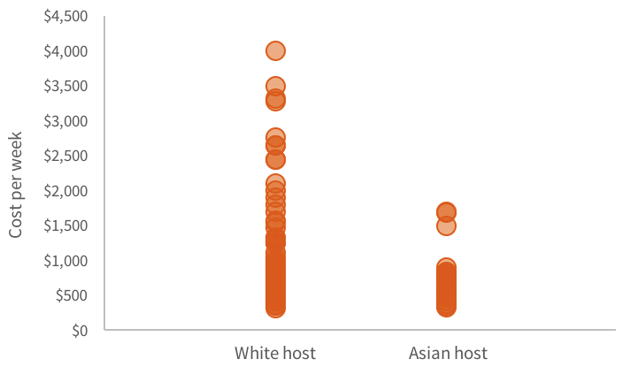 Focusing on Oakland and Berkeley, California, a socioeconomically varied area with a high Asian population and a parity of Airbnb offerings between whites and Asians, the authors examined a scraped dataset from the Oakland/Berkeley affiliate of the popular apartment rental site and found that the differential increased as the number of bedrooms and other amenities went up.
The findings raise questions of online racial bias, and call into question perceptions of Asians as "model minorities." The authors point out that, although Asian-Americans earn more on average than other racial groups in the United States, and Asian-American students score highly on standardized tests, they are underrepresented in corporate boardrooms and research suggests that Asian students are sometimes perceived by college admissions counselors as lacking individuality.