Asian Hosts Earn Less Than Whites on Airbnb
A new study found that Asian hosts earn $90 less than white hosts for similar properties.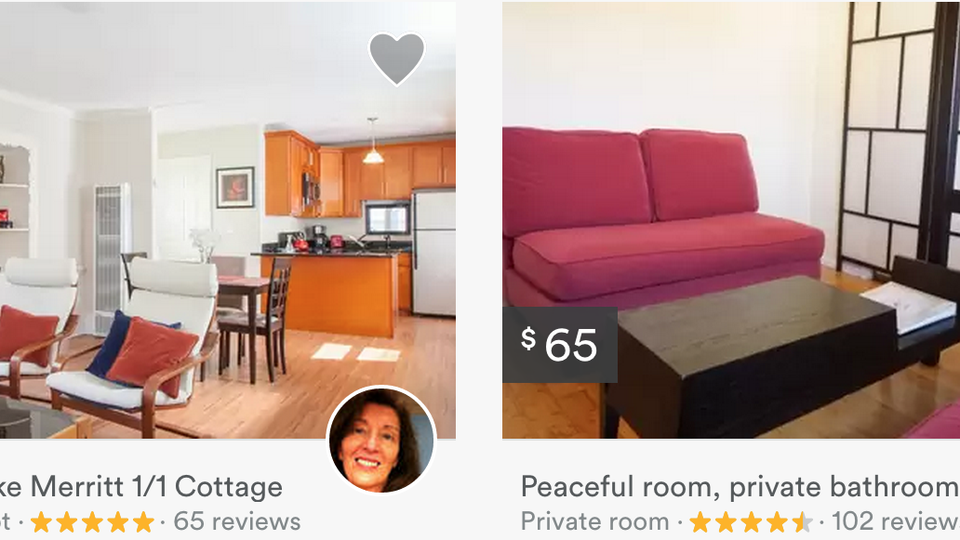 Asians who rent out their homes on Airbnb might want to consider charging a little more.
Asian Airbnb hosts earn an average of $90 (20 percent) less per week than White hosts for similar one-bedroom properties, according to a new study by three Harvard students, John Gilheany, David Wang, and Stephen Xi.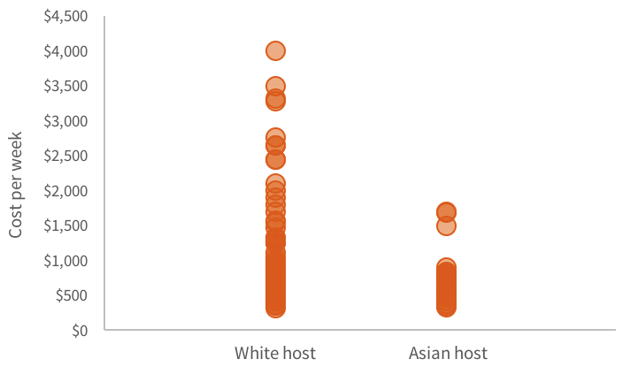 Focusing on Oakland and Berkeley, California, a socioeconomically varied area with a high Asian population and a parity of Airbnb offerings between whites and Asians, the authors examined a scraped dataset from the Oakland/Berkeley affiliate of the popular apartment rental site and found that the differential increased as the number of bedrooms and other amenities went up.
The findings raise questions of online racial bias, and call into question perceptions of Asians as "model minorities." The authors point out that, although Asian-Americans earn more on average than other racial groups in the United States, and Asian-American students score highly on standardized tests, they are underrepresented in corporate boardrooms and research suggests that Asian students are sometimes perceived by college admissions counselors as lacking individuality.
"How might this negative image be perpetuated online?" the authors ask. "While Asian Americans excel statistically on paper, do they face covert racial bias online?"
Their research clearly finds, when controlling for other variables, that being an Asian host negatively impacts rental price. What's not clear is why.
Airbnb hosts set their own prices,  the study authors told Next America, and it remains unclear whether Asians preemptively set lower prices than their white peers because they believe they must "exceed expectations" to warrant the same prices, or whether Asians have been forced to accept lower rates because they cannot secure the same prices as white hosts. It's also possible that Asians offer lower prices to increase the number of nights their apartments are booked.
The authors also focused their efforts on a limited geographic area, so more testing is needed to know if the findings would hold true elsewhere, yet the authors believe that would be the case.
"I think that it would definitely hold in more areas," John Gilheany, one of the authors and a junior at Harvard, said. "It might be more extreme in places where racism is more prevalent." The Bay Area has a reputation for acceptance and tolerance, and a long history of racially mixed neighborhoods. The authors said the differences might be more pronounced in more homogenous cities.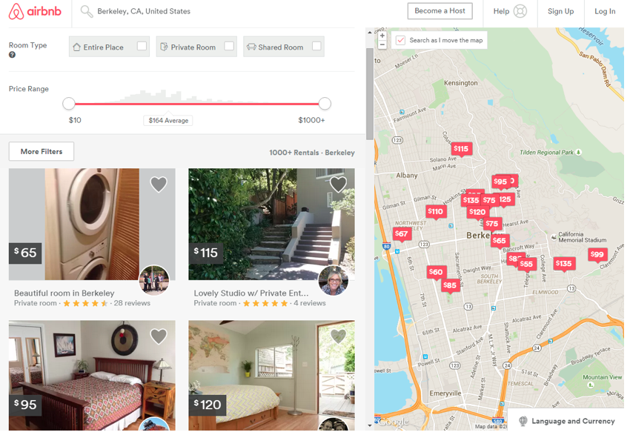 "We are committed to making Airbnb the most open, trusted, diverse, transparent community in the world," a company spokesperson said in an email. "We respond quickly to any concerns raised by hosts or guests, and we have a zero tolerance policy for discrimination on our platform. We don't believe that this study is representative of our worldwide community of hosts, but we plan to reach out to the authors and would welcome a dialogue with them on this topic as part of our ongoing outreach."
The sample size of about 100 listings in two cities is a fraction of the company's two million listings in 34,000 cities, but the findings are in line with another Harvard Business School study that suggests African-Americans in New York earn less on Airbnb rentals than non-black hosts. The authors of that study suggest that Airbnb could curb discrimination by limiting how much information, including profile pictures and even names, a potential renter can see. The authors of this new study endorse that idea and suggest that more research be done to determine "how people feel when they encounter an Asian host on Airbnb instead of a white host." Airbnb believes that showing profile elements such as names and faces builds trust between guests and hosts.
While the growth of the sharing economy has been widely covered, the study tries to address the important question of who it might be leaving behind. The new findings come as companies such as Airbnb and Uber face the possibility of more regulation.
On Tuesday, San Francisco voters rejected Proposition F, which would have limited the number of nights a home can be rented and mandated periodic reports to the city's Planning Department. Last month, the Federal Trade Commission called for "targeted regulatory measures" where necessary to protect consumers. This study suggests that more might need to be done to protect those on the provider end of the sharing economy, as well.
This story has been updated to reflect San Francisco voters' rejection of Proposition F, a ballot measure that sought to place restrictions on Airbnb rentals.