Are You An 'Average Millennial' When it Comes to Finances?
A new report finds that Millennials are optimistic, but bad at guessing their generation's actual financial situation.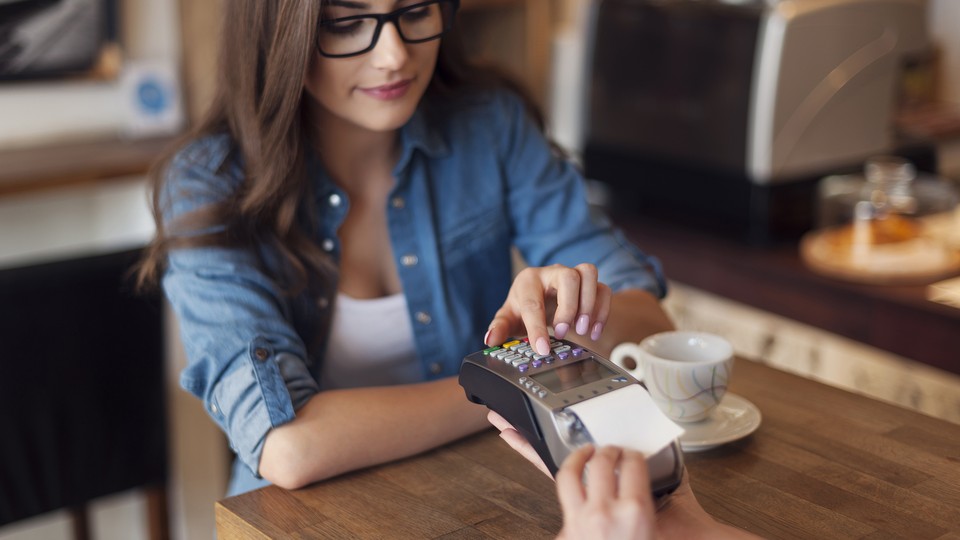 They believe they understand their own finances, but they overestimate their average credit score by 30 points and underestimate their average debt. Their parents had it better, but they are generally optimistic of their own financial future. They express little loyalty to storied banks, and are quick to jump ship for free services or rewards.
These are the latest findings of an Experian report that seeks to paint a portrait of the average millennial's financial state and outlook. The recession, coupled with advances in technology, combine to make this generation one of the most warily optimistic ever. Along with some of the more-obvious conclusions (mobile banking apps are good), the report also brings some insights, like what it truly the most common form of debt (a hint: not student loans).
The study polled 1,000 millennials across the country in an online survey. Among some of the most interesting results were the mismatch millennials have about their own finances.
For example, on a question like, "To the best of your knowledge, how much debt do you currently have?"
Millennials in the survey guessed $26,600.
The reality was more like $52,000.
They guessed their average credit score to be 654, yet it's actually 625.
And despite student loans generating the most headlines, it's actually credit-card debt that most millennials share.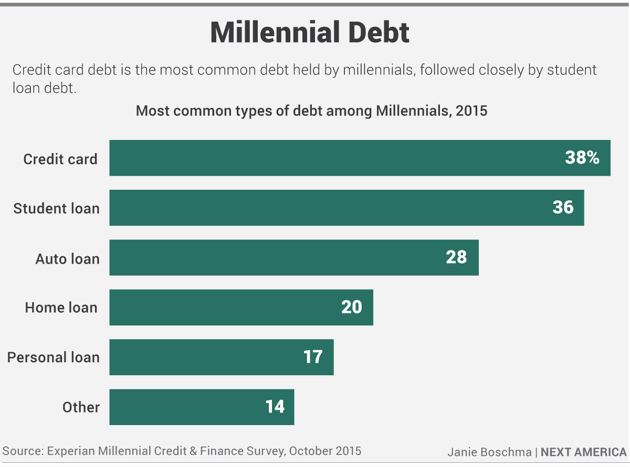 Millennials carry an average of $7,800 in credit card debt, $21,000 in student loans, and $13,000 in auto loans.
Most feel that when it comes to their financial future, they're on their own, the odds are stacked against them, and their parents had it better. Their major concern is not being able to save enough to support a family. But, being the most fiscally optimistic generation, they say they feel confident of their own financial future.