This article is from the archive of our partner

For any woman, finding the right outfit for a special event can be a challenge. But for U.S. national fencing athlete Ibtihaj Muhammad, it was particularly frustrating. The 29-year-old, who wears a hijab, in accordance with her Islamic faith, always struggled to find clothing that not only reflected her religious values of modesty but also outfits that weren't frumpy.
"When I looked at what was available to Muslim women, especially the younger generation in terms of modest fashion, I felt there was a void," explains Muhammad to Quartz.
Muhammad launched her modest clothing business, Louella, last year. The Los Angeles-based company offers an array of outfits that are fashionable but not revealing—stylish maxi dresses, flowing full-length skirts, and chic long-sleeved tunic tops.
Consumer response has been enthusiastic. Since opening, Louella has expanded its online catalogue from 10 to 50 items and is already profitable, according to Muhammad.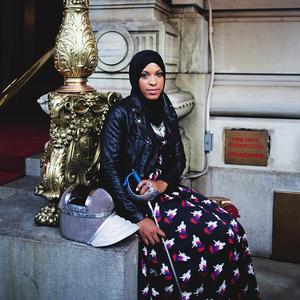 Growing up as a religious minority in Minnesota, he often felt conflicted between the necessities of his faith like fasting during Ramadan and wanting to fit in with his friends at school.