9 Facts About America's Vets
How much do you know about the 19 million veterans in our country?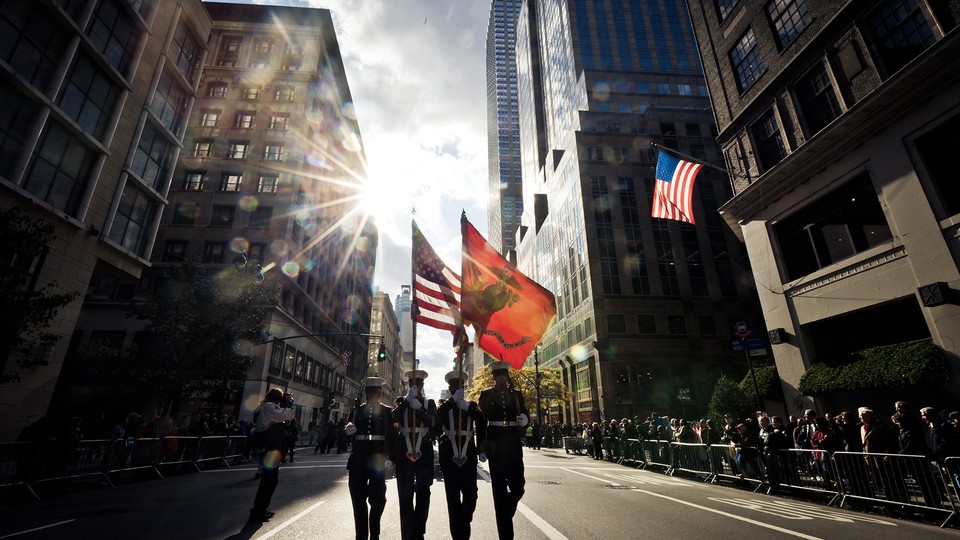 According to the U.S. Census Bureau, there are 19 million veterans in the country. As demographics have shifted, so has the profile of service members. Here's a brief look at who serves in the armed forces.
9.2%
The percentage of all U.S. nonfarm firms that are majority-owned by veterans. Veteran-owned firms comprised an estimated 2.5 million of the 27.6 million nonfarm businesses nationwide in 2012.
1.6 million
The number of female veterans in the United States in 2014.
(The average annual median income of female veterans in 2014 was $31,810.)
3.8 Million
The number of veterans with a service-connected disability rating in 2014. Of this number,1.1 million had a rating of 70 percent or higher. A "service-connected" disability is one that was a result of a disease or injury incurred or aggravated during active military service.
7.4 million
The number of veterans 18 to 64 years old in the labor force in 2014. Of those, 7 million were employed.
9.4 million
The number of veterans age 65 and older in 2014. At the other end of the age spectrum, 1.7 million were younger than 35.
27.2 %
The percentage of veterans 25 years and older with a bachelor's degree or higher in 2014. In comparison, 30.3 percent of nonveterans had a bachelor's degree or higher.
11.4%
The percentage of black veterans in 2014.
The same survey found that 6 percent of veterans in 2014 were Hispanic.
Further, 78.9 percent were non-Hispanic white; 1.5 percent were Asian; 0.7 percent were American Indian or Alaska Native; 0.2 percent were Native Hawaiian or other Pacific Islander; and 1.2 percent were some other race. (The numbers for blacks, non-Hispanic whites, Asians, American Indians and Alaska Natives, Native Hawaiians and other Pacific Islanders, and some other race cover only those reporting a single race.)
3
The number of states with 1 million or more veterans in 2014.
These states were
California (1.7 million),
Texas (1.5 million)
Florida (1.5 million).
Sources: U.S. Census; American Community Survey (2014); Survey of Business Owners (2012). 
---
Mauro Whiteman (Graphics) contributed to this article