7 Things That Student Protesters Want
There are some common demands that student activists are making regarding racial and educational justice.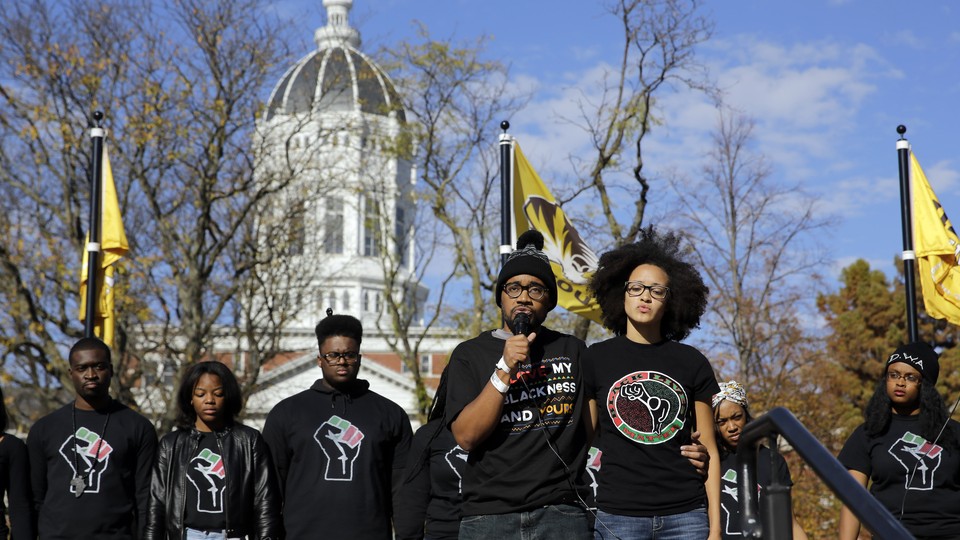 Student activists are protesting at universities across the country.  The website The Demands has compiled a list of the educational and structural changes that college and university students across the country want.
Many of the demands from schools nationwide echo the appeals made by University of Missouri students (whose recent protests against racial incidents on campus led university system president Tim Wolfe to step down).
There are at least 30 colleges and universities participating on the Demands site, including Yale, the Atlanta University Center (which includes Morehouse, Spelman, and Clark Atlanta University), Vanderbilt, and UCLA. Here are some of the most common pleas from students:
Increases in faculty of color: Most of the university students' demands involve recruitment and retention of teaching staff.
Acknowledgment of racial incidents and the experiences of students.
Safe Spaces: Places such as houses and student unions where students of common backgrounds can enjoy fellowship.
Funding: Budgets for training, programming, and events.
Liaisons: Deans and other advisers who will advocate for students of color.
Training: Establishment of required classes or curricula that teach race, gender, and LGBTQ awareness.
Plans: Students want timelines for the implementation of changes.