5 Companies That Recognize Black Consumer Power
These businesses make special efforts to appeal to the growing buying power of African Americans.
Black Americans' buying power is on track to increase from $1.2 trillion to $1.4 trillion by 2020, according to a study by the University of Georgia's Selig Center for Economic Growth. Non-minority owned companies and brands can't afford to ignore ethnic populations or advertise one-size-fits-all products and services. Next America has identified fives companies with advertising and marketing efforts are attuned to black consumers.
Coca-Cola
Coke has a robust marketing branch that focuses on blacks and Latinos.  As the leading beverage among black consumers, with brands ranging from bottled water to sports and energy drinks, Coke recently launched "The Kitchen Table," a digital cooking and health series aimed at African-American mothers.
Procter & Gamble
Procter and Gamble created the campaign My Black Is Beautiful in 2005 (MBIB) to target Black girls and young women and to establish brand loyalty for its products. Since then MBIB, has collaborated with the United Negro College Fund and BLACK GIRLS ROCK! and launched a three-year program, "Imagine A Future" which has engaged more than 3.2 million girls and young women.
McDonald's
With more than 40 percent its U.S. customers being Blacks, Latinos  or Asians, McDonald's recognizes that minority groups are vital to its consumer base. That's why the company developed the 365 Black initiative, a marketing branch for black consumers that produces social media campaigns, offers scholarships and sponsors community events.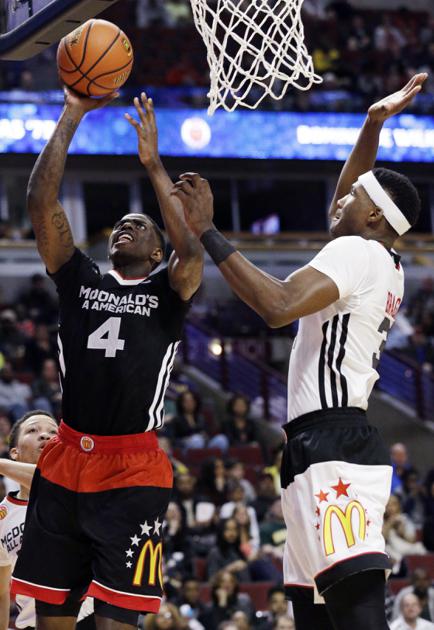 Apple
Apple's $3 billion purchase of Dr. Dre's Beats Electronics and Beats Music, the company that produces Beats headphones, was a strategic move to reach the black consumer market, and to engage the 71 percent of African Americans who own smartphones.  Beats demonstrates the importance of this audience by featuring black celebrities in its commercials, including as Serena Williams and Kendrick Lamar.
Correction: A previous version of this post incorrectly stated that CoverGirl is a haircare product.