3 Reasons "the Great Wave of Migration From Mexico Has Come to an End"
Latest from Pew Research Center signals the decisive decline of one flow of immigrants.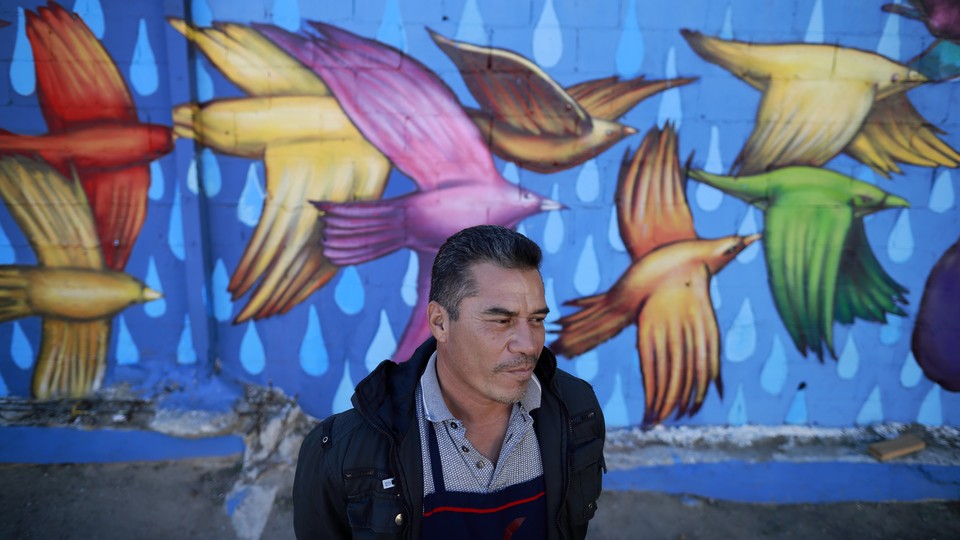 Mark Hugo Lopez, director of Hispanic Research at Pew Research Center, has officially declared the end to the mass migration of Mexicans to the United States. The bold pronouncement came over an afternoon phone call hours prior to the release of the Pew Research Center's latest analysis of the issue. In it, the stalwart of statistical analysis reports that about 1 million Mexican immigrants returned to their home country between 2009 and 2014 of their own accord.
"The great wave of migration from Mexico has come to an end. You can see that in data starting in 2007, where we got some hints that it was coming to an end. Mexico just isn't sending the same amount of people to the U.S.," Lopez said. Mexico still holds the title of "largest birth country" among the foreign-born population in the U.S., at 28 percent. "Mexican immigrants have been at the center of one of the largest mass migrations in modern history. Between 1965 and 2015, more than 16 million Mexican immigrants migrated to the United States—more than from any other country," the study declares.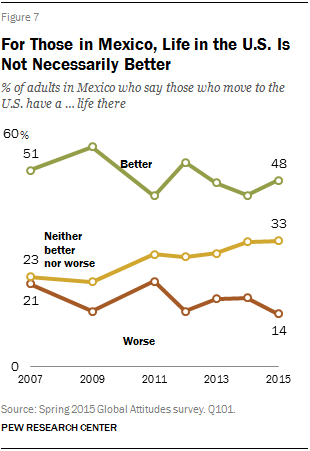 Reasons for stemming of Mexican immigration tide
First, there is the slow recovery of our economy following the latest recession, which could have discouraged new potential immigrants from coming and encouraged many here to return home in the face of worsening job prospects and a generally bleak economic outlook. "Based on the data collected in Mexico, Mexicans' opinions about life in the U.S. are changing. Not all Mexicans think that this is such a great place to emigrate to. Their relationships here seem to be deteriorating," Lopez said. As the report notes, "While almost half (48%) of adults in Mexico believe life is better in the U.S., a growing share, 33%, says it is neither better nor worse than life in Mexico—a share 10 percentage points higher than in 2007."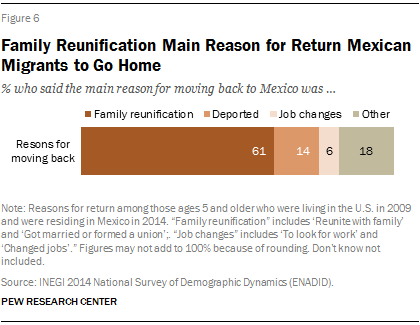 Family reunification ranks as the top reason for those who willingly returned home, with 61 percent stating that they returned to be with loved ones. "Oftentimes, it's a father who is coming back to be with his family he left in Mexico. It is an extended family reunification, reuniting with grandparents and other extended family members," Lopez explained. "What's more, the Mexican economy is doing better; there are lots of opportunities in engineering and other fields." Lopez concluded that the returning immigrants may also have an economic advantage upon returning. "Many of the folks returning have skills sets that may have a payoff in Mexico—skills in building a home, starting a business."
Lastly, stricter enforcement of immigration laws at the border also played a role: Apprehensions of Mexicans trying to enter the U.S. from the southern border fell to 230,000 in fiscal year 2014, "a level not seen since 1971." Tighter enforcement has also led to more deportations of Mexicans, with 14 percent of return migrants in Mexico claiming this as the reason for being back.