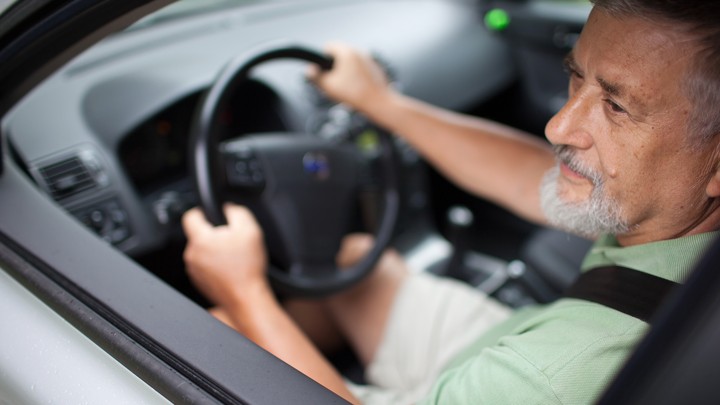 This article is from the archive of our partner

For George Cameron, a 65-year-old former marine in Mechanicsville, Virginia, retirement was not all it cracked up to be. Chiefly, it was dull. "Although I've got a few community things I'm involved in," Cameron says, "I sit at home and listen to the news. And my wife says I'm getting too close to the dog."
At the end of August, Cameron re-entered the workforce after four years of retirement. His new job is driving for Uber. Cameron gets in the car in the mid-afternoon and works until late around the Richmond area. He is spending 50 hours a week behind the wheel.
The gig economy is thought to be dominated by younger workers. But the factors that make it attractive to millennials—few barriers to entry, flexible commitments—may be starting to pull in older Americans.
"You make your own hours, start when you want, stop when you want, and get breaks whenever you feel like," says Paul Grossman, a 74-year-old former tour operator who has been driving for Lyft in the Bay Area for 22 months. "It's something to do; you can't sit around at home. And it pay the bills."
For companies, too, the cohort is an attractive target. For one thing, as Teresa Ghilarducci recently explained on this site, it's suspected that the unemployment rate among Americans over 55 is actually much higher than reported. San Jose, capital of Silicon Valley, actually has the highest unemployment rate of Americans over 55. Yet seniors are underrepresented among the independent contractors who form the backbone of companies like Airbnb (only 10 percent of Airbnb hosts, for example, are over 60).
Despite the stereotypes, older Americans are in some ways well-suited to be for-hire drivers. While driving rates have plummeted for young Americans in the past 30 years, they have continued to rise for the over-55 set. In 2010, 94 percent of Americans between the ages of 55 and 64 had driver's licenses, the highest rate for any age group. Crucially, for companies like Uber and Lyft whose employees bring their own cars to work, that cohort is also the most likely to buy a new car.
Retirees are also insulated from many of the shortcomings of the gig economy. Critics say Uber vastly exaggerates the amount of money a driver can make driving full-time. Its workers are contractors, and don't receive benefits. As with most gig economy work, there's no such thing as a career path. But many seniors don't need (second) careers. Not all of them need full-time work. Forty million of them already have health insurance through Medicare.
Earlier this year, Uber reported that 25 percent of its drivers were over 55. While the company does not have employment targets for older Americans, as it does for women and veterans, the company recently announced a partnership with Life Reimagined, an AARP initiative to help older people adjust to changing circumstances—including employment crises.
On UberPeople, the popular driver forum, this news was greeted with a good deal of scorn, and jokes about surge pricing at 4:30 when the Early Bird Special kicks in. They'd be rolling down the window to ask for directions, another joke went. Neither Uber nor Lyft, however, say they've had any problems with older drivers adjusting to the technology.
This article is from the archive of our partner CityLab.
This story is part of our Next America: Workforce project, which is supported by a grant from the Annie E. Casey Foundation.
We want to hear what you think about this article. Submit a letter to the editor or write to letters@theatlantic.com.