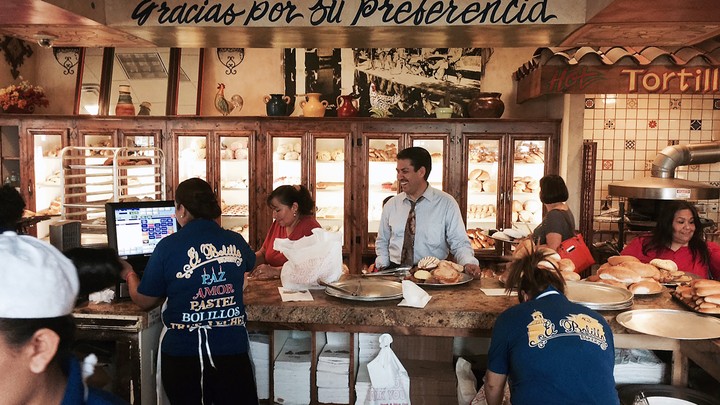 "When I told my father I wanted to become a law enforcement officer, he asked me to promise him several things, and one of them was not to be ashamed that my last name was Garcia and never to forget where I come from."
That is how Adrian Garcia describes what drives his desire to become Houston's first Latino mayor. He is one of 13 contenders for the job in the nation's fourth-largest city, which is also considered one of country's most racially diverse.  
"For the first time, I'm offering the Latino community a candidate that they know and that they know well," Garcia says.
Garcia is not bragging when he says that. It is almost impossible for members of the Houston electorate, not just Latinos, to not be somewhat familiar with his name. Garcia is the son of Mexican immigrants. Born and raised in Houston, he was an officer in Houston's police department for 23 years before becoming a member of the city council. In 2008, he decided to go back to his roots in law enforcement and ran and won the seat of Harris County Sheriff—no small feat for the Democrat, given the county's increasingly Republican leanings. He held the position for two terms until May, when he made public his intentions to become Houston's first Latino mayor.
In a metropolis where, according to the U.S. Census Bureau, one out of four residents was born in a different country and 43 percent of the population is Latino, representing the interests of all Houstonians is an ambitious goal.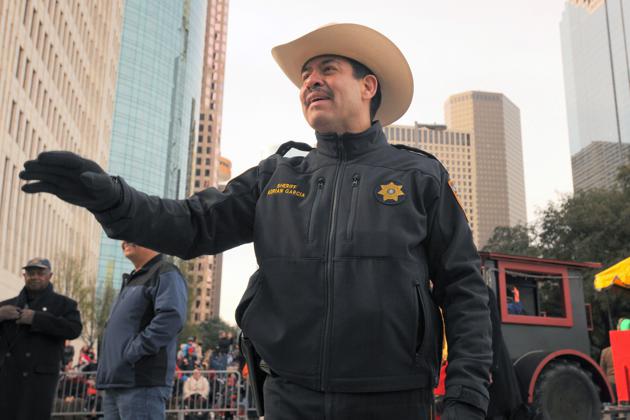 So far, the main criticism from his opponents has stemmed from Garcia's alleged mishandling of two cases of inmate abuse at the Harris County Jail, which he oversaw as sheriff.  But his biggest obstacle might be the fact that Latino voter turnout does not reflect the actual population.
"The disproportion between population and citizen voting age population is why the expectations of the Hispanic vote remain unfulfilled," says Hector de Leon, former regional director of the National Association of Latino Elected and Appointed Officials and current director of communications for voter outreach in Harris County.  
"It is also the reason the 'sleeping giant' hypothesis perpetuated by pundits about the Latino vote, which is based on raw population, is misleading. Factors like age and citizenship status make the voting 'giant' label improbable as it relates to Latinos."
Another important factor, according to those who have walked Garcia's path, is electoral indifference.
"I am not seeing the Latino community energized and fired up," says Orlando Sanchez, former contender in the mayoral race in 2001 and 2003 and current Harris County Treasurer. "I think it is a combination of two things; one is the lack of interest, the other one is the lack of candidates that have energized and touched the buttons for Latino families."
According to Sanchez, few issues prompt more action among Latinos than those affecting their children, particularly education. Garcia touches on this theme and the need to improve education when he refers to himself as the product of an integrated public education system.
"I want make sure the city looks at the kids who go to our public-school system as kids who are looking to our city for direction and to protect their future. I look to close the gap between our school district and city hall to ensure that we are working together to provide for that promise and opportunity that children can find right here in our own community," Garcia says.
After the November election, if no candidate has received a majority of votes, a runoff election will be held Dec. 12. While Garcia is expected to make it to the runoff, his political fate largely depends on non-Latinos.
"Garcia has to create a coalition to add to the possible 7-9 percent of the vote he is already expected to get on Election Day. To be able to do that depends on how good a job he does of selling himself among non-Latino voters," de Leon said.
Claudia Deschamps is a multimedia journalist based in Houston. 
We want to hear what you think about this article. Submit a letter to the editor or write to letters@theatlantic.com.