White House on McCarthy: "There Has Been a Rupture in the Republican Party"
"Republicans need to learn that doing their job doesn't mean catering to the extreme-right wing," press secretary Josh Earnest said Thursday.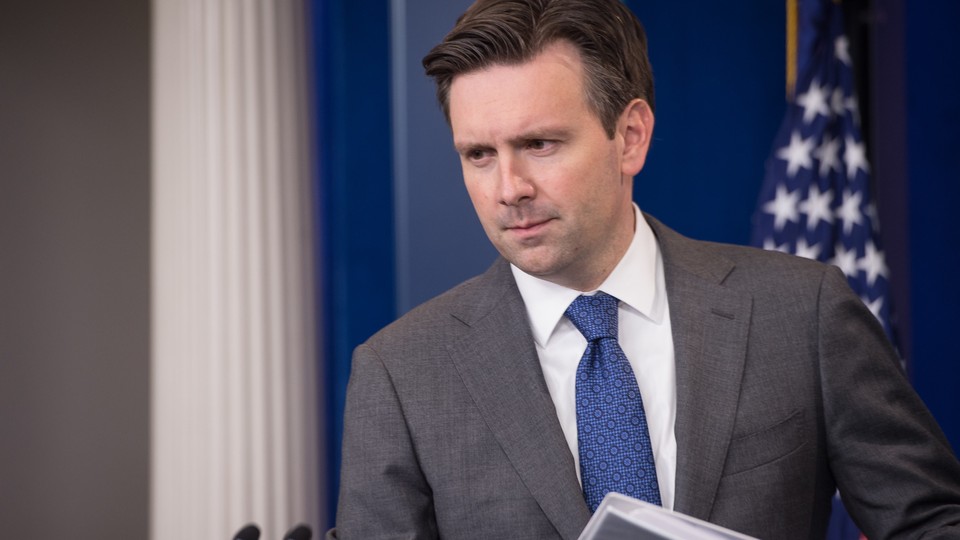 It may be easy to "poke fun at the chaos" in the House Republican conference, but the White House has compassion for the plight of the next House speaker.
Shortly after news broke Thursday that House Majority Leader Kevin McCarthy, the front-runner to succeed John Boehner, would be dropping out of the race, White House press secretary Josh Earnest told reporters that the bombshell highlighted a "stark divide" among Republicans.
"The fact is the challenge that is facing the next Republican speaker of the House, regardless of who it is, is the same challenge John Boehner faced," he said. "And that is simply to unite a divided Republican caucus."
Earnest blamed a group of conservative Republicans, known as the Freedom Caucus, "that places their own extreme ideology ahead of everyone else and certainly ahead of effective governance of the country, and also as of today, effective governance of the House Republican caucus." Those lawmakers fought Boehner and other moderate Republicans in the House for more aggressively conservative policies.
"Republicans need to learn that doing their job doesn't mean catering to the extreme-right wing," he said.
With the speaker's election also postponed, the administration is left with even more uncertainty about negotiations over a possible government shutdown and raising the debt ceiling.
"There's a path to solving these problems," Earnest said, "but there will not be a path to addressing these significant challenges if Republicans choose to confront them in a way that satisfies the most extreme ideologues in their party."
Like the rest of political Washington, Earnest said President Obama was surprised to hear the news. And he joked that "the White House did not get a heads-up" that McCarthy was dropping out.
He declined to offer a recommendation for an alternative, however, joking that "an endorsement from me from here would not be viewed as an endorsement."
And, alluding to former Vice President Dick Cheney's statement Wednesday calling McCarthy "a good man and a strong leader," Earnest smiled.
"I think it certainly means that Dick Cheney's endorsement doesn't mean as much as it used to."