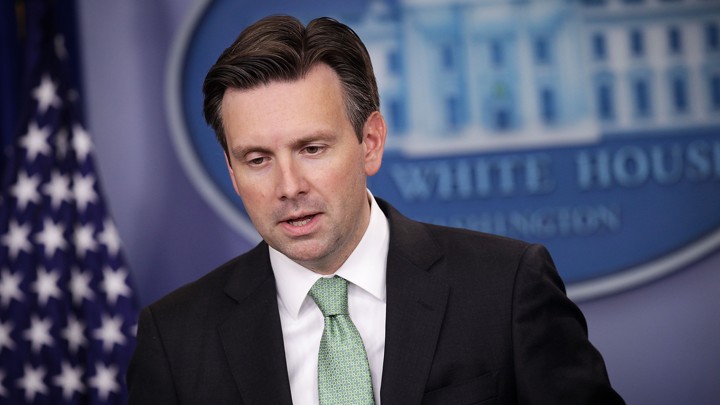 The White House said Monday that there will be three investigations into an airstrike that damaged a hospital operated by Doctors Without Borders in Afghanistan. The aid group said 22 people, three of whom were children, were killed in the strike, which occurred early Saturday morning.
At a press briefing, White House press secretary Josh Earnest called the event a "profound tragedy," one that was "significant enough" to warrant a full investigation by the United States.
There will be a Defense Department investigation, a NATO investigation, and a collaborative investigation between U.S. military forces and Afghan security officials. The Defense investigation, Earnest noted, has already begun and is being led by Brigadier General Richard Kim.
"We're talking about doctors, who have left the safety and comfort of their homes, to travel to a remote region of the world that everybody knows is dangerous, and they are risking their lives to use the skills that they have developed to try to provide for the basic medical needs of people who live in this community," Earnest said. "And the fact that some of those individuals lost their lives over the weekend is a profound tragedy, and nothing less."
Doctors Without Borders has called it a "war crime" and, in the wake of the violence, ceased operations in the city.  
However, Earnest declined to call the incident a war crime. "I wouldn't use a label like that because this is something that continues to be under investigation," he said.
Earnest reassured reporters "that there is no country in the world and no military in the world that goes to greater lengths and places a higher premium on avoiding civilian casualties than the United States Department of Defense."
The White House spokesman also took a small swipe at the Taliban. That emphasis on avoiding civilian deaths, Earnest said, "certainly stands in stark contrast to the kinds of tactics that we see from other fighting forces around the world—including even the Taliban—that in some cases doesn't just disregard the existence of civilians but actually considers the presence of civilians an appealing target."
However, Earnest then noted, "that does not in any way diminish the expectation of the commander in chief that the Department of Defense will continue to prioritize preventing civilian casualties."  
We want to hear what you think about this article. Submit a letter to the editor or write to letters@theatlantic.com.