Evangelicals Discover Moral Ambiguity on the Death Penalty
A new focus on systemic institutional problems reflects the changing demographics of the faithful.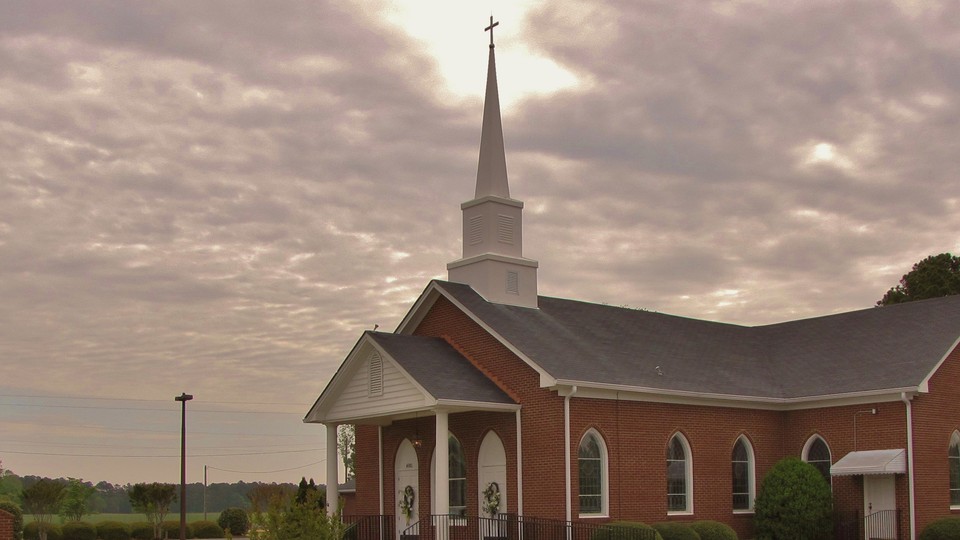 Earlier this week, the National Association of Evangelicals (NAE)—the umbrella group founded in 1942 to give conservative white-evangelical Protestants an amplified voice—voted to soften its longstanding position supporting capital punishment. In the first amendment to its stance since 1973, the new resolution officially recognizes the evolution of evangelical thought into two distinct streams, each "citing strong biblical and theological reasons either for the just character of the death penalty in extreme cases or for the sacredness of all life, including the lives of those who perpetrate serious crimes and yet have the potential for repentance and reformation."
On the face of it, this shift from unequivocal support for capital punishment to recognition of multiple views seems somewhat inconsequential. But the NAE resolution provides a window into deeper and more significant changes within American evangelicalism.
The move appears especially modest when seen up against white-evangelical Protestant public opinion on the issue: Nearly six in 10 white-evangelical Protestants support the death penalty for those convicted of murder, compared to only about one third who say they prefer life in prison with no chance of parole.
---
---
Compared to other religious groups in the country, white-evangelical Protestants top the chart in support for the death penalty. By contrast, black and Hispanic Protestants—groups that each overwhelmingly identify as born-again or evangelical—anchor the bottom of the chart. Only about one-quarter of black Protestants and Hispanic Protestants favor the death penalty for those convicted of murder, compared to more than two-thirds of black and Hispanic Protestants who prefer life in prison with no chance of parole.
The NAE resolution is notable, however, for explicitly mentioning "racial disparities." The inclusion of these two words—even if they go by fairly quickly among a list of other problems—marks something genuinely new and significant.
The NAE's willingness to talk about racial disparities in capital sentencing comes as it slowly strengthens its ties with black and Latino evangelical leaders. For example, the NAE board's 12-member executive committee includes Reverend Samuel Rodriguez, president of the National Hispanic Christian Leadership Conference, and Reverend John Jenkins, pastor of First Baptist Church of Glenarden, a predominantly African American megachurch outside of Washington, D.C. Rodriguez penned a 2014 op-ed in Time calling on his fellow evangelicals to rethink their position on capital punishment following the botched execution of Clayton Lockett in Oklahoma.
---
---
These increasing ties have been driven by moral conviction, but they are also dictated by demographic realities. Since 1998, white-evangelical Protestants have fallen slightly as a proportion of the population, from 22 percent in 1998 to 18 percent in 2014. Black Protestants have largely remained steady, comprising 10 percent of the population in 1998 and 9 percent in 2014.  But Hispanic Protestants have shown remarkable growth in the 21st century, moving from only 1 percent of the population in 2000 to 4 percent in 2014.
Calculating this a bit differently—looking at all self-identified evangelical or born-again Christians by race over time—confirms the pattern. According to the General Social Survey (GSS), in 1998, 72 percent of self-identified evangelicals were white, while 24 percent were black, and 4 percent were some other race. In 2014, the white proportion of evangelicals had fallen 8 percentage points to 64 percent. Meanwhile, the black proportion of evangelicals remained steady at 25 percent, Hispanics accounted for 8 percent, and other races accounted for two percent.
The demographic data unequivocally point to an evangelical future that is less white, comparably African American, and more Hispanic. As whites are becoming less dominant in the American evangelical family, organizations like the NAE have begun to adjust to the new reality by becoming more inclusive in their leadership and membership. The recent NAE statement on capital punishment signals at least two ways in which these nascent connections may already be having a deeper impact on white evangelical moral theology and worldview.
First, in addition to its explicit citation of "racial disparities," the NAE resolution also references a number of "systemic problems in the United States" that challenge the just implementation of capital punishment. Particularly on issues connected to race and racism, the moral imaginations of white evangelicals have been somewhat limited by a theological toolkit that emphasizes individual sin and responsibility, the importance of right personal relationships, and a resistance to explanations that appeal to structural factors. Evangelicals have tended to see racism as a problem of disordered personal relationships rather than disordered institutions and laws, and they often dismiss out of hand sociological or structural explanations of social problems. But the new NAE resolution has departed from this pattern; in its closing statement, it even connects the issue of capital punishment directly to the broader issue of criminal-justice reform, calling for the elimination of "racial and socio-economic inequities in law enforcement, prosecution and sentencing of defendants."
Equally striking is the organization's embrace of the moral legitimacy of dissenting views on a complex issue. One of the biggest concerns many white evangelicals harbor about contemporary society is a rise in theological and ethical relativism. Evangelical policy statements are, more often than not, justified by arguments with a high degree of—if not absolute—moral certainty. The NAE's relatively brief 1972 statement on capital punishment simply asserts a logical connection between the value of human life (of the victim) and the justification for capital punishment:
From the biblical perspective, if capital punishment is eliminated, the value of human life is reduced and the respect for life is correspondingly eroded. The National Association of Evangelicals believes that the ultimate penalty of capital punishment should be retained for premeditated capital crimes.
The most recent resolution, however, respectfully and fairly describes in detail the theological arguments for those who both favor and oppose capital punishment, concluding, "We affirm the conscientious commitment of both streams of Christian ethical thought." This admission of the legitimacy of sincere theological and moral disagreement on a difficult issue is a marked departure from the assertions of moral certainty that have traditionally set the tone of past evangelical policy pronouncements.
In the process of making this modest shift on capital punishment, the NAE has done something far more significant. It has added two new tools to the evangelical cultural toolkit: a lens for perceiving systemic injustice and a greater tolerance for sincere moral disagreement. As Americans wrestle with broader issues of race and discrimination that have been brought to the fore by the #BlackLivesMatter movement, and as they move into the contentious presidential campaign season, it remains to be seen whether evangelical leaders and evangelicals in the pews will learn to use them.