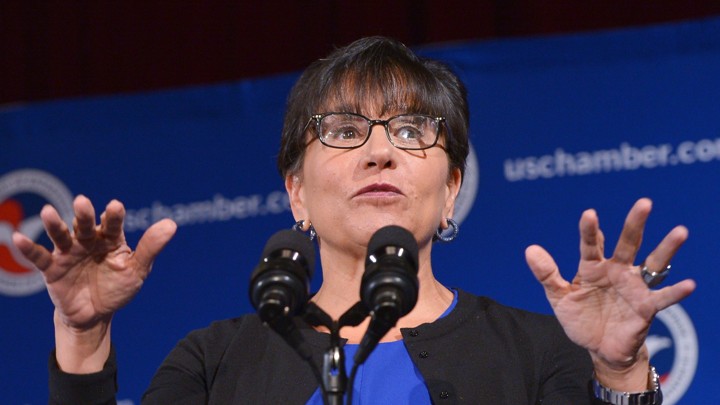 Secretary of Commerce Penny Pritzker is in Cuba meeting with officials there to discuss the softening relationship between the United States and the island. Pritzker was set to discuss loosening U.S. business and travel restrictions, and to co-chair a "regulatory dialogue" with Cuban officials, according to the Commerce Department. Her visit to the island follows Secretary of State John Kerry's trip to Havana in mid-August. Kerry's visit marked the first time in 70 years that a secretary of state had been to Cuba. 
"These actions are based on changes to previous commerce regulations and will relax travel restrictions, will improve safety for U.S. residents who visit the country and will foster more business opportunities between companies in the United States and Cuba," she said, according to Univision. 
We want to hear what you think about this article. Submit a letter to the editor or write to letters@theatlantic.com.
Emily DeRuy
is a former staff writer at
The Atlantic
, where she covered education.