There's a Snapchat Filter for the Benghazi Hearing Because #ThisTown
"This message will disappear," the filter says, next to a warning sign, "just like Hillary Clinton's emails."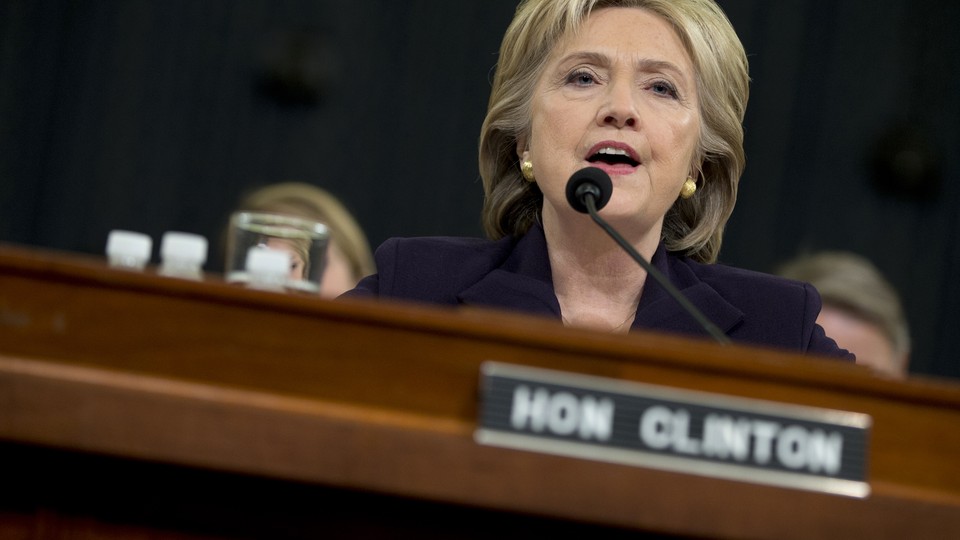 The hottest House hearing in Washington now has a Snapchat filter.
Hillary Clinton's appearance before the House Select Committee on Benghazi Thursday has captivated the capital. The committee is investigating the former secretary of State's role in the 2012 attacks on the U.S. consulate in Benghazi, Libya, that killed four Americans. And while Republicans have denied accusations that they've turned the taxpayer-funded committee into a political witch hunt, Judicial Watch—a conservative foundation that "promotes transparency, accountability and integrity in government, politics and the law"—has sponsored a special Snapchat filter for the occasion.
"This message will disappear," the filter says, next to a warning sign, "just like Hillary Clinton's emails."
Unless, of course, you screenshot them.