ON A RECENT Sunday evening in Manchester, New Hampshire, 170 people convened for dinner at the Currier Museum of Art. Among the attendees were Washington semi-celebrities (Joe Lieberman, Jon Huntsman, GOP strategist Mark McKinnon) as well as an odd assortment of D-list Hollywood types (Wayne Knight, who played Newman on Seinfeld; character actor Richard Kind; Dean Norris, the brother-in-law from Breaking Bad; actress Rose McGowan).
The dinner served as the kickoff for the "Problem Solver Convention," the brainchild of the Washington-based group No Labels. The goal of the gathering was both straightforward and extraordinarily ambitious: to set in motion a plan that would reduce gridlock, polarization, and partisanship in Washington.
Yet even at this event, it wasn't always possible to keep partisanship at bay. At one point during the Sunday night dinner (which cost No Labels $68 per plate), McGowan—best known for her role on the early 2000s show Charmed—Instagrammed a video, taken from what appeared to be the angle of her lap. In it, she rolled her eyes and looked generally disgusted. The caption read: "Tell me all about it rich white male republicans."
Minutes later, McGowan spoke to the group. "What I see is a very, very white room," she scolded. "Which is shocking." She talked for at least a minute about how No Labels was well-intentioned but had lost its way (while also adding something about how she was a businesswoman who owned homes in four countries) before one of the group's co-founders attempted to cut her off with a timid, "We appreciate your comments." Pumping a hand in the air, McGowan shouted, "And I appreciate you!" Then she disappeared into the Manchester night.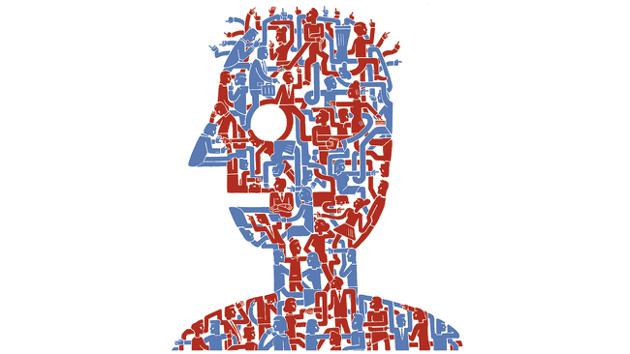 The unwelcome specters of partisanship and divisiveness again hovered the next morning, when Donald Trump addressed the convention. Despite the signs next to him urging politicians to "stop fighting, start fixing," he delivered his signature caustic rhetoric. All of his opponents, he boasted, were looking "lousy" in the polls, President Obama had "bombed" his recent 60 Minutes interview, and so on.