The War On Partisanship
How fighting polarization became its own cause.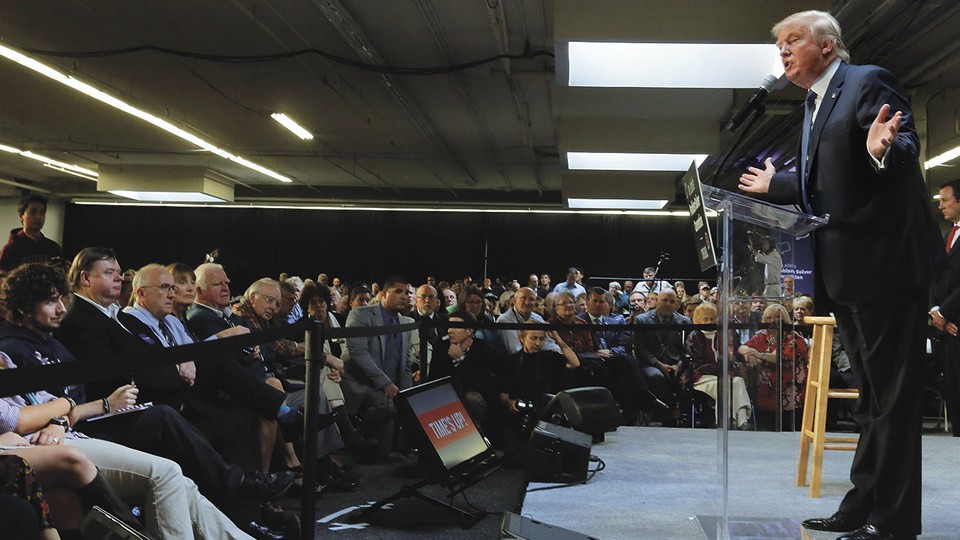 ON A RECENT Sunday evening in Manchester, New Hampshire, 170 people convened for dinner at the Currier Museum of Art. Among the attendees were Washington semi-celebrities (Joe Lieberman, Jon Huntsman, GOP strategist Mark McKinnon) as well as an odd assortment of D-list Hollywood types (Wayne Knight, who played Newman on Seinfeld; character actor Richard Kind; Dean Norris, the brother-in-law from Breaking Bad; actress Rose McGowan).
The dinner served as the kickoff for the "Problem Solver Convention," the brainchild of the Washington-based group No Labels. The goal of the gathering was both straightforward and extraordinarily ambitious: to set in motion a plan that would reduce gridlock, polarization, and partisanship in Washington.
Yet even at this event, it wasn't always possible to keep partisanship at bay. At one point during the Sunday night dinner (which cost No Labels $68 per plate), McGowan—best known for her role on the early 2000s show Charmed—Instagrammed a video, taken from what appeared to be the angle of her lap. In it, she rolled her eyes and looked generally disgusted. The caption read: "Tell me all about it rich white male republicans."
Minutes later, McGowan spoke to the group. "What I see is a very, very white room," she scolded. "Which is shocking." She talked for at least a minute about how No Labels was well-intentioned but had lost its way (while also adding something about how she was a businesswoman who owned homes in four countries) before one of the group's co-founders attempted to cut her off with a timid, "We appreciate your comments." Pumping a hand in the air, McGowan shouted, "And I appreciate you!" Then she disappeared into the Manchester night.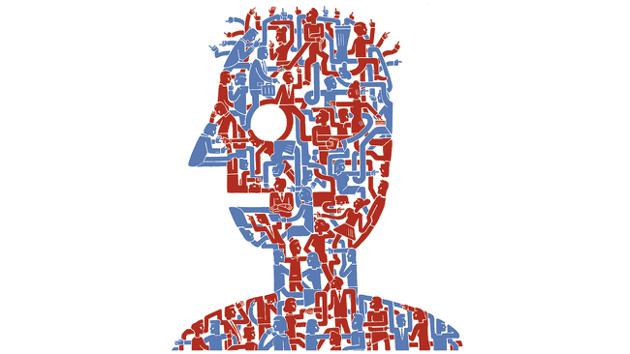 The unwelcome specters of partisanship and divisiveness again hovered the next morning, when Donald Trump addressed the convention. Despite the signs next to him urging politicians to "stop fighting, start fixing," he delivered his signature caustic rhetoric. All of his opponents, he boasted, were looking "lousy" in the polls, President Obama had "bombed" his recent 60 Minutes interview, and so on.
Looking down at a sheet of paper, Trump went through the list of No Labels' four overarching policy goals. It sounded like he was reading them for the first time. "I look at your different things that you have, things that you want to do: 'Create 25 million jobs.' … 'Balance the federal budget by' "—he paused, scoffing incredulously—"2030! 2030? That's an easy one."
A tense question-and-answer period followed his speech. One woman asked whether Trump was concerned that some of the divisive language he uses on the campaign trail undermines his ability to solve problems. "I went to Ivy League schools," he responded. "I know what's divisive, and I know what's not divisive."
In total, eight presidential candidates—Trump, Lindsey Graham, Chris Christie, Martin O'Malley, Bernie Sanders, George Pataki, John Kasich, and Jim Webb—addressed the group. None of the others were as combative as Trump, and many spoke to the virtues of compromise. (Nearly everyone, it seemed, felt compelled to invoke the bipartisan spirit of Ronald Reagan and Tip O'Neill.) But the essential message of many of the speeches seemed to boil down to: Here's my agenda; I hope it can happen via compromise.
During the afternoon, after some of the candidates had spoken, I found myself talking to Julie McCutcheon, a retired computer programmer from Marlborough, New Hampshire. She'd come with a friend, who had gotten an email about the convention from a campaign-finance-reform group. McCutcheon seemed frustrated at just how out of sync some of the candidates were with the No Labels message. "It says a lot about the candidates that some of them apparently didn't read the assignment," she said. "Because they didn't do the homework."
It also, however, said a lot about No Labels and the uphill battle the group is fighting. In the age of Donald Trump and Bernie Sanders, of Fox News and MSNBC, of total partisan warfare at all levels of government, No Labels is, to put it mildly, out of step with the zeitgeist of U.S. politics. "I think there are some winds that we're trying to make progress against," former White House chief of staff and No Labels vice chair Mack McLarty told me. "I think the way we finance our campaigns, gerrymandering and how we divide our districts, … a more divided America, the Internet reinforcing ideas and so forth, the cable channels that certainly reinforce a silo..." He drifted off, before adding: "We're trying to penetrate through that."
No Labels is hardly alone: They are just one of numerous organizations that have made it their mission—maybe idealistically, maybe absurdly—to end or at least mitigate political polarization. I recently talked to the people behind a number of these groups. Of the 11 organizations I spoke with, most had started in the last five years; the oldest began in 2006. Each has slightly different ideas on what's causing hyperpartisanship, what should be done to fix it, and even what to call their preferred alternative. (Some promote "depolarization," others favor the term "bipartisanship," while still others claim to advance "transpartisanship.") But all share a basic outlook that sees ideological division and political gridlock as urgent problems. What I hoped to learn was how, precisely, these groups are going about tackling their seemingly herculean task—and whether any of it can actually work.
U.S. POLITICS, AS everyone knows, is insanely polarized. According to a 2014 Pew study, voters have more intense animosity for the other side than at any point in the last 20 years; many even think of those in the opposing party as a "threat to the nation's well-being." Americans are balkanized geographically, too. "We have built a country where everyone can choose the neighbors (and church and news shows) most compatible with his or her lifestyle and beliefs," the journalist Bill Bishop writes in The Big Sort: Why the Clustering of Like-Minded America Is Tearing Us Apart. "And we are living with the consequences of this segregation by way of life: pockets of like-minded citizens that have become so ideologically inbred that we don't know, can't understand, and can barely conceive of 'those people' who live just a few miles away."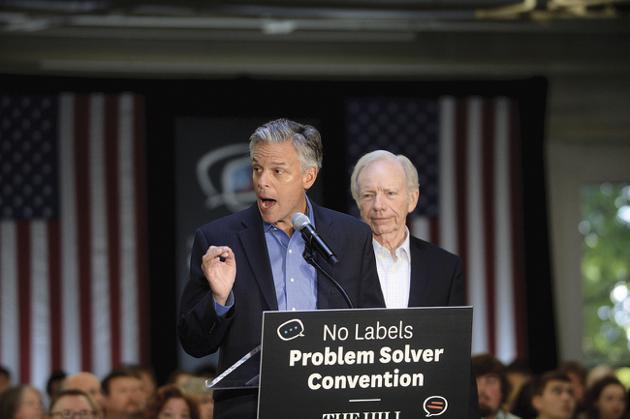 Within the machinery of the federal government, meanwhile, polarization has become a given. The number of important issues stuck in congressional gridlock, according to a Brookings Institution report from last year, has risen steadily over the past half-century.
The groups that are seeking to fight these trends offer a broad range of possible approaches—local and national, personal and sweeping, grassroots and elite. One nonprofit, called the Village Square, is trying to recreate community meeting places that once occurred more naturally. The organization—which is based in Tallahassee, Florida, but has chapters in four cities—hopes to build "a center of gravity inside a community," says Liz Joyner, the group's executive director. "We create that space where neighbors connect up with each other to create the civic glue that makes democracy work." It's almost like social-networking in real life—so it makes sense that the group is funded, in part, by LinkedIn co-founder Reid Hoffman.
Earlier this month, the organization arranged for a 504-foot-long table that would stretch down two city blocks in downtown Tallahassee. At the gathering, dubbed the "Longest Table," 400 local residents mingled over barbecue. Sheets of paper bearing conversation starters and fill-in-the-blanks—"Race relations in our community are _____"—adorned the table.
A similarly grassroots program is called Living Room Conversations. Funded by grants from the Hewlett Foundation, the California Endowment, and other smaller foundations, the initiative encourages average Americans from opposite ends of the ideological spectrum to get together for candid conversations about politically charged topics: education, mental health, race, incarceration.
Joan Blades—a former divorce mediator and co-founder of the liberal group MoveOn.org—co-founded Living Room Conversations in 2010. She believes the intimacy of the living room is key to overcoming partisan rancor. "When you're a host and a guest, people abide by social norms" and develop relationships that, ideally, transcend caricatures, she says. Blades has tried to set an example herself: Two years ago, she hosted Tea Party Patriots co-founder Mark Meckler—along with two other conservatives and two other liberals—for a three-hour conversation that covered education, criminal-justice reform, and the Glass-Steagall Act.
Blades may come from the left, but other anti-polarization efforts have originated on the right. David Blankenhorn of the right-of-center Institute for American Values has launched a new initiative called Better Angels, which, among other efforts, is establishing an index of depolarization (similar to the country's economic indicators) and preparing a national report on the problem of hyperpartisanship. "There is something within us that wants to be a community," he says. "There's a part of us that realizes that we can do better than this, and we should do better than this."
The Boulder-based Institute for Cultural Evolution is taking a more philosophical approach to polarization. The group is publishing papers, such as one called "Depolarizing the American Mind," and holding conclaves with "influencers" to brainstorm solutions for what Steve McIntosh, the group's president, describes as a cultural problem. "Our technique is to find existential problems that can't be solved at the level of thinking that created them—Einstein's famous quote," he says. "Those existential problems are where openings for new ways of thinking exist."
This wasn't the only time that particular Einstein quote came up during my conversations with advocates of bipartisanship. The Bridge Alliance (also based in Boulder) is a sort of meta-bipartisan group that is seeking to connect all the actors working in the anti-polarization space so they can collaborate. Co-founder John Steiner told me, "You can only solve a problem if you're in a different kind of consciousness"—a different version of the Einstein maxim. "So the political consciousness that we're talking about is basically a different consciousness, or a different awareness than we read about in the media that the political parties are offering."
Then, of course, there are the more traditional Washington groups. The D.C.-based Bipartisan Policy Center brings together "principled, proud, aggressive partisans" to hash out policy solutions for tough problems. They've tackled immigration policy, debt reduction, housing, and other areas, with a myriad of former politicians—Tom Daschle, Trent Lott, Condoleezza Rice, Henry Cisneros—leading the charge.
Founded by four former Senate majority leaders, BPC was born out of the National Commission on Energy Policy's advocacy for a "constructive center" on energy reform in the early 2000s. (The NCEP's 2004 report on "ending the energy stalemate" made recommendations that were subsequently adopted into law in 2005.) Getting people to reach a compromise on an issue can take up to two years, says Jason Grumet, the nonprofit's president. Once they reach a solution, BPC's 501(c)4 lobbies for the proposal on the Hill. It's a process, Grumet says, that "reflects the idealized imagination of how Congress would work" if members reached across the aisle.
In a similar vein to BPC, the Convergence Center for Policy Resolution brings together stakeholders to dive deep into long-term projects—tackling everything from education to U.S.-Pakistan relations. Maja Kristin, a former litigator in California and Convergence Center board member who has given close to $1 million to the nonprofit's efforts, calls that process "magic." She experienced it herself, she says, during a meeting on nutrition and wellness with Richard Land, president of the Southern Evangelical Seminary. "I'm an old feminist," Kristin told me, explaining that she knew she wouldn't agree with Land on abortion rights. But listening to him talk about how obesity was affecting the poor in his home state, she realized, "We may not agree on one subject, but boy, we can make headway on this other subject."
There are still other efforts afoot. The National Institute for Civil Discourse, based at the University of Arizona, works with lawmakers in state legislatures around the country to promote collaboration between Republicans and Democrats. Because so many Washington politicians start their careers at the state level, executive director Carolyn Lukensmeyer says, "we see that as a pretty high-leverage, long-term opportunity to shift some of what's happening in Congress." There's also the Centrist Project, which aims to elect five "independent-minded centrist" senators by 2020, and the Aspen Institute Congressional Program, a nonpartisan initiative that organizes summits between lawmakers and policy experts.
OF ALL THESE groups, however, No Labels is the most prominent. The organization started in 2010 as a refuge for Americans frustrated by the divide between Republicans and Democrats. Its philosophy, says Nancy Jacobson—the CEO of the organization and a veteran Democratic operative—is to bring politicians in Washington together around a "new theory of goal-setting."
Currently, the group is crusading on behalf of four goals, which together form their "National Strategic Agenda": Create 25 million new jobs over the next 10 years; secure Social Security and Medicare for another 75 years; balance the federal budget by 2030; and make America energy secure by 2024.
In January, No Labels will award a Problem Solver Seal to each presidential candidate who signs on to these goals and agrees to hold a meeting—within his or her first 30 days in office—with House and Senate leaders from both parties to start work on at least one of them. If the next president has agreed to these conditions, they'll have support from members of the congressional Problem Solvers Caucus (the president's bipartisan "army on Capitol Hill," Huntsman explained to me). Right now, that caucus consists of 70 House members and three senators—Florida's Bill Nelson, South Dakota's John Thune, and New Hampshire's Kelly Ayotte.
More than 1,500 people turned out to No Labels' convention a few weeks ago in New Hampshire. Among them were about 300 college students, clad in green "Problem Solver" T-shirts and stationed on bleachers behind the stage, apparently flaunting their youthful zest for compromise. Every so often, speakers, such as Sen. Cory Gardner of Colorado, engaged them in a round of gimmicky call-and-response (Speaker: "What are you doing? Problem—" Students: "Solving!").
The students were brought to the conference from across the country by No Labels, with all their travel expenses paid. I spoke to three of them, all of whom have led No Labels chapters on their campuses—Franklin and Marshall in Pennsylvania, the University of Arizona, and the University of Texas at Dallas. All were contacted by No Labels and encouraged to start a chapter. Enrico Trevisani, a sophomore at the University of Arizona, told me that No Labels got in touch with him about starting a chapter last school year, after he'd interned with the National Institute for Civil Discourse. It was especially important to get the group up and running by commencement, he says, because the organization's co-chair Jon Huntsman was speaking at the ceremony.
"Many, many people in my generation, many millennials, have sort of grown up with this disdain for the political process because for as long as we can remember, we've seen Republicans and Democrats fighting each other and not getting anything done, to a large degree, especially with this gridlock in Congress," Trevisani told me. "It's simple, and yet so many people who are ingrained in the political process don't seem to listen, and I think that for people in my generation, it seems like a simple solution that's not only possible but has already gained a lot of traction in Congress."
The most conspicuous young person at the conference was Zach Fox, a 21-year-old junior at the University of Pennsylvania, who was dressed in a black cape and green spandex bearing the No Labels logo. Fox performs the duties of "comedian, videographer, good-looking person in tights" for No Labels—for which he gets paid $1,500 per month. On YouTube, you can find a number of videos Fox has made for No Labels. (In one, filmed at the Iowa State Fair, he eats fried cheese curd on a stick, goes down a giant slide, and asks people who they might vote for in 2016. The Iowans interviewed, unsurprisingly, hold vastly different ideological views. It's never quite made clear how the existence of the video contributes to the group's lofty goals.)
No Labels has 22 paid staffers, with four on the ground in New Hampshire. Leading up to the convention, their ground game in the state was focused solely on getting voters to attend the daylong event, which, if you registered in advance, was free of charge and included breakfast and lunch. Now, they're focused on building "a campaign without a candidate," No Labels spokesman Ryan Clancy told me. Staffers in New Hampshire are knocking on doors, making phone calls, going to campaign events, "all the kinds of things you would associate with a campaign."
And what are the staffers saying when someone answers their knock? "Either recruiting people into the movement, getting people to become a part of No Labels, or to help create the critical mass to get the candidates" to sign on to the National Strategic Agenda, Clancy says. The end game, he explains, is to get a president to back the goals of the agenda and the subsequent meeting with Congress. Jennifer Aaronson, No Labels' New Hampshire state coordinator, told me that the group hopes to get voters to sign on to the "Problem Solver Promise," a pledge to only vote for candidates with the "Problem Solver Seal."
Throughout the convention, No Labels stressed the importance of how—as in, how will policy proposals actually become reality? The word was even emblazoned on the handbooks they gave out to every attendee. But thus far, the mechanics of getting policies enacted have not been easy for No Labels. Over the past five years, language from just two of their proposed bills has been incorporated into law. One, which set a time line for the Defense and Veterans Affairs departments to merge their online records systems, was passed as part of the National Defense Authorization Act in 2013. And while Congress did pass No Labels' "No Budget, No Pay" act—which stipulated that members wouldn't get compensated if they didn't pass a budget—it proved to be mostly an empty victory: The bill's final language specified that, should lawmakers fail to pass a budget, they would in fact get paid, just not right away.
Going forward, even Huntsman acknowledges the reality that his group may not succeed. "This is an entrepreneurial startup enterprise," he says. "And like any entrepreneurial startup enterprise, there's no guarantee that you're going to get to the promised land."
AS WITH NO Labels, many of the 10 other groups I spoke with had trouble pointing to concrete results. "In Tallahassee, where we've existed the longest, you can feel it," says Liz Joyner of the Village Square, addressing the question of how she can measure progress. "You can feel it because you can do things like host a Longest Table program for the very first time and get more than 300 people registered in, like, four hours. There are times in the newspaper where I'll pick it up and somebody will have said, in the op-ed, something 'wasn't a very Village Square way to do things.' " With genuine, almost urgent conviction, she again declares: "You just can feel it."
Joan Blades of Living Room Conversations knows of at least 100 conversations inspired by her group's template. But, as in the case of the Village Square, it's difficult to measure whether those conversations have any real impact on the problem of polarization.
Yet another initiative is trying to fill the need for metrics. Spearheaded by the social psychologist Jonathan Haidt—author of The Righteous Mind, a treatise on polarization—the group, called Civil Politics, works with Living Room Conversations, the Village Square, the National Institute for Civil Discourse, and others to offer measurements for their efforts. One tactic is a questionnaire that participants in events can fill out before and after; it tracks agreement with statements such as: "If I found out that a co-worker often gave money to support conservative Republican candidates, I would be less interested in being friends with him or her." (Though Living Room Conversations has only used the metrics on a project once, managing partner Debilyn Molineaux says they showed "marked improvement" in participants' ability to trust each other after the event. Village Square, meanwhile, has just started toying with how to employ these methods.)
Other anti-polarization activists are gauging success differently. At the Bipartisan Policy Center, Jason Grumet cited the group's recommendations for health care reform that ended up in the bipartisan-supported doc-fix deal earlier this year. At the Institute for Cultural Evolution, the focus is more on "influencing the influencers," according to president Steve McIntosh. The group recently put on a political polarization conclave at Esalen, the storied spiritual resort in Big Sur that offers renowned massages and nude hot springs, footing all the expenses for the two dozen participants—including Blades, Joyner, Blankenhorn, and Civil Politics executive director Ravi Iyer. For them, success means launching their philosophy of depolarization "into the national mind, into what's being discussed by pundits, and what's being tracked by the media," McIntosh says. "We'd like David Brooks to be able to say, 'Here's this interesting idea about a future left and a future right that's a fresh way of thinking about the problem of polarization.' " (The fact that I wrote a story about one of their conferences a few months ago in National Journal makes a difference, too, he says.)
For his part, Daniel Stid, the director of the Hewlett Foundation's Madison Initiative—which has plans to invest $50 million over three years in projects that promote "the spirit of compromise" in Congress and society—pushes back on the "show me the results" question. Changes in the country's political health might not be noticeable right away, he says. And, he freely admits, they might not come at all. "Success is by no means assured. And, in fact, the odds are probably long," he explains. From an investment perspective, "the probability may be challenging, but the payoff would be dramatic."
Madison gave $400,000 to No Labels and $500,000 to the Convergence Center this year. Last year, it awarded Living Room Conversations a $50,000 planning grant. But aside from that, says Blades, drumming up financial support for Living Room Conversations has been a challenge. "People want to support a passion," she says. "Supporting getting people to sit down and talk about X or Y without saying, 'This is the outcome that it's going to be'—it's really hard to get support for it." (No Labels wouldn't tell me who their donors are, but last year Yahoo News published a list of people, drawn from the world of business and finance, who had contributed to the group.)
The smaller or newer organizations I talked to were mostly relying on people they knew—or themselves—for funding. The first $100,000 of funding for the startup AllSides, a website that offers news from left, right, and center, came from friends and family, founder and CEO John Gable told me. Others have received funding from individual donors. Whole Foods co-founder John Mackey, for instance, has given $75,000 to the Institute for Cultural Evolution.
The Democracy Fund, the brainchild of liberal tycoon Pierre Omidyar (who declined to be interviewed for this article), supports the Bipartisan Policy Center, No Labels, the National Institute for Civil Discourse, and other groups. Betsy Wright Hawkings, the program director for the organization's Governance Initiative, says the project of easing hyperpartisanship (her preferred terminology) is a long-term effort. "It took the system a long time to get here," she says, so serious results are "not going to happen overnight."
David Nevins, a real-estate executive from Pennsylvania who has donated to No Labels, the National Institute for Civil Discourse, and other bipartisanship programs, echoes that thinking. "I don't think in terms of 'there's a high probability that what I am going to do is going to have an immediate result.' But I do feel impassioned about the fact that something has to change. So maybe I can do my small part to get this going in the right direction. Who knows?"
THE "WHO KNOWS" theme recurred with many of the people I talked to, including those I enlisted to help determine if any of these efforts had a chance of success. "Do they have a prayer? Yes, they have a prayer," says Robert Baron, a professor emeritus at the University of Iowa who has studied prejudice and group interaction. But, for many reasons, "it ain't gonna be easy."
Some of the impediments to depolarization can probably only be fixed by government intervention. To afford the costs of running for office, candidates are often beholden to wealthy donors, who, being committed enough to give money in support of a cause, "tend to be extremists," Baron says. According to this logic, only campaign-finance reform could ease the effects of hyperpartisanship. The culture in Congress is a factor, too. Starting in 1995, when Newt Gingrich took control of the House, new members were discouraged from moving to Washington, "where they were likely to become more moderate as they (and their families) befriended members on the other side," Haidt wrote earlier this year in The Washington Post.
Then there are the deepest factors driving polarization—the Internet and geographical divisions along ideological lines. In the last chapter of The Big Sort, Bishop writes that "generational change—which created the Big Sort to begin with—is the force most likely to break down" the like-with-like clustering in American communities. When I spoke with Bishop, I asked what he meant by that.
"Well, in a book," he said, in a genial Texas drawl, "you're always supposed to find solutions, right?"
He wasn't optimistic that any of the current anti-polarization efforts could succeed—partly because polarization has benefits for society, too. "We are getting something out of the system as it is," he said. "It's a way to define yourself and a way to find friends. Our politics provides a service that we need. Unfortunately, it doesn't provide a government that we need."
One possible route out of the mire, Bishop says, is for voters and lawmakers to find something to unite behind. During the Cold War, it was a common enemy; now, it might be criminal-justice reform, an issue that seems to be drawing bipartisan interest on Capitol Hill. Still, one cross-cutting issue can hardly be expected to outweigh all the other factors driving polarization.
So are all of these groups wasting their time? "Yeah," Bishop says matter-of-factly. "It's totally irrelevant to what I see and do here in La Grange, Texas. I don't see the effect out here." But he conceded one thing: "I'm sure they have great conferences."
Correction: This piece originally stated that more than 1,300 people turned out to No Labels' convention. The correct number is more than 1,500.
Correction: This piece originally stated that there were just two members in the Senate's Problem Solvers Caucus: Florida's Bill Nelson and South Dakota's John Thune. New Hampshire's Kelly Ayotte is also a member.