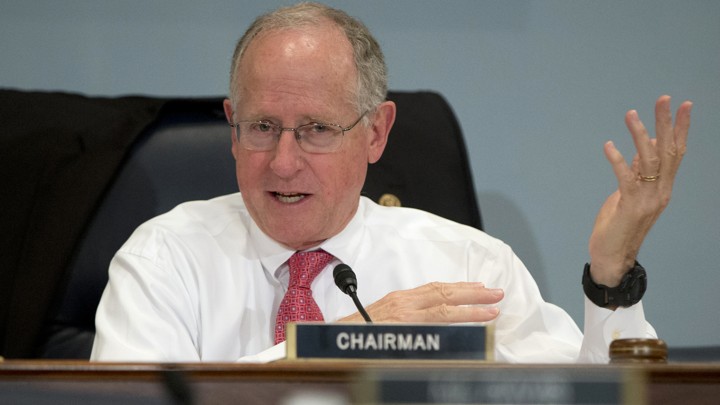 Congressional leaders are trying to thread the needle to pass a two-year budget deal, but are running into bipartisan opposition from agriculture-state members concerned that an offset included in the package would hurt struggling farmers.
As they look for a potential fix, leaders are weighing the votes they would lose by including those $3 billion in savings gleaned from cutting crop-insurance funding against the votes they will attract by boosting military spending. But it remains a delicate balance; several Capitol Hill military leaders have announced their support for the bill as agriculture leaders peel off in outrage. The two-year budget deal would raise discretionary military and domestic spending by $80 billion—and offsets crucial for passage are in short supply.
Crop insurance is just one of the myriad headaches leaders face as they shepherd the delicate bill through both chambers. Some conservatives have concerns that the legislation is being offset with budget gimmicks.
"This is a significant factor because people are being told differently," said Sen. Jeff Sessions, a Republican from Alabama.
GOP Sen. John Thune of South Dakota said it was essential that the bill "pencils out.
"Our members want to make sure that all the additional spending has been offset," Thune said. "If they haven't gotten it to balance in the House … I would be surprised they will be able to pass it over there if they haven't."
Congressional leaders announced the budget agreement as part of a deal to raise the country's borrowing authority and avert a devastating default by Nov. 3. The deadline to pass a spending package and avert a government shutdown is Dec. 11.
The opposition to the crop-insurance "pay-for" is notable because it is bipartisan. House leaders will need every Democrat they can attract for this deal because they expect to lose most Republicans. House conservatives are by-and-large opposed to the deal because it busts sequestration caps and raises the debt limit while including only what they view as trivial entitlement reforms. Others are unhappy that the deal was handed to them late Monday night with little input from the committees.
"If it passes, it will not be with a majority of the majority" of Republicans, one leadership source said. "The crop-insurance issue is a bipartisan sticking point."
Reps. Mike Conaway and Collin Peterson, the chairman and ranking Democrat on the House Agriculture Committee, are gathering signatures on a letter to leadership calling on them to scrap the crop-insurance provision, which they wrote "would inflict serious injury on America's farmers and ranchers.
"Nobody consulted the Agriculture Committees of Congress when this provision was included in the bill, the details of which were not posted until the early morning hours of Tuesday, October 27," the leaders wrote in a draft letter obtained by National Journal. "Instead, a reckless provision of devastating consequences was quite literally inserted in a backroom in the middle of the night."
Senate Agriculture Committee Chairman Pat Roberts also announced his opposition to the deal over the same provision. Other Republican members on the committee, including Sens. John Hoeven of North Dakota and John Boozman of Arkansas, raised concerns in interviews late Tuesday afternoon. And Thune, a member both of the GOP leadership and of the committee, acknowledged the blowback from farm-state senators was a "problem."
"Whether or not they'll vote against it just based on that remains to be seen—or whether or not that might be finessed somehow through the course of the deliberations in the House and the Senate," he said.
Senate Agriculture ranking member Debbie Stabenow said she opposed the provision, after adding that there are many positive aspects of the bill overall. But Democratic Sen. Heidi Heitkamp of North Dakota said she was working with the leadership of both committees to fix the potential offset.
"We're deeply disturbed by what the deal is," said Heitkamp in an interview.
Still, the fact that the bill increases the base defense budget by $40 billion over the next two fiscal years—and tens of billions of dollars more in a separate war account—is attracting Republican support. House Armed Services Committee Chairman Mac Thornberry said in a statement that he will support the deal for that reason.
"This agreement does not repair the damage that has been inflicted on our troops by several years of budget cuts," Thornberry said. "It does come close to matching the amount allocated for defense in the congressional budget, and it locks in a minimum defense budget for next year as well. Under the circumstances, I believe that this agreement deserves support because it provides predictable funding for our nation's security at a time of great uncertainty."
We want to hear what you think about this article. Submit a letter to the editor or write to letters@theatlantic.com.