The Fringe Candidates Running for President
There are more than 1,000 of them, but you probably won't get to vote for them.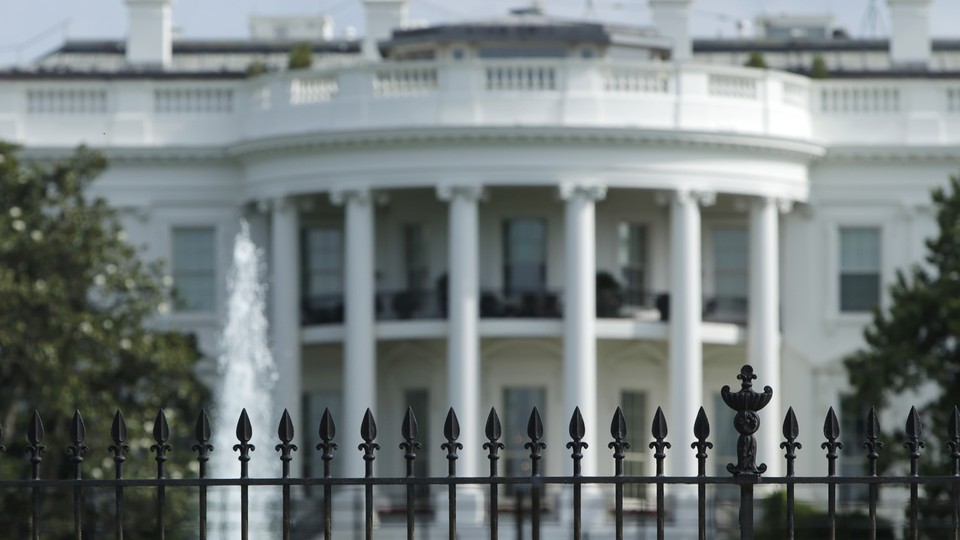 On the outskirts of the political mainstream, in the cavernous recesses of American democracy, lie the solitary fringe presidential aspirants: more than 1,200 of them.
They're people from forgotten little towns; people passionate about an issue; people who want to be heard; people with quirky lifestyles and even quirkier beliefs. "I am running as an independent candidate for the presidency, as I believe that the two-party system is no longer working for our country," said Missouri resident Dale Hoinoski, a retired Marine who sports an anti-mustache, modified Amish beard. The unabashed Christian vows to "stop abortions," keep the "Feds" out of education, and institute a program using marijuana oil to fuel American vehicles.
Caesar Saint Augustine de Buonaparte Emperor of the United States of Turtle Island has been running for president since 1996. His statement of candidacy emulates a 1980s-era Socialist zine, with a big "God Blast America" headline, images of baby Iraq War victims, and other typeset ramblings. The Absolute Dictator Party candidate from Los Angeles aptly chose President's Day to file his paperwork. He derides government corruption and the mainstream media for "blacking out alternative candidates (which explains) why there is so much crazy violence that continues in the world," according to his filing.
It's not difficult to submit an entry. All a candidate has to do is visit the Federal Election Commission's website and fill out the required forms—either by printing one out and mailing it in, or electronically.
But you probably won't get to vote for Hoinoski or most of these other fringe, third-party candidates. Most would be lucky to get on their state's ballot. "It's not difficult to put your name on the ballot. It's not difficult to file with the FEC. Then for the rest of your life you can claim, 'I ran for President!' Even if you only got 15 votes in New Hampshire," said William Schneider, professor at George Mason University and former senior political analyst at CNN.
In the last presidential race, 419 candidates filed. The reason for the uptick may be attributed to the famed Deez Nuts, whose national attention encouraged an upswing in filers. The Iowa teen actually started showing up in polls ahead of some of the major party candidates. But you can eliminate dozens—okay, hundreds—of bogus filers, including cats and dogs, a freshwater crustacean, and Buddy The Elf whose listed address is the North Pole.
Jennifer Marie Lang filed her paperwork the same day as Donald Trump. Who exactly is Lang? Everything about her is already "public" and check out her Facebook page, she told me in an email. She then added the caveat: "You may want to swallow a Zanax before you start, or you'll need several before you're done. If you're shopping for a Pulitzer, though, you'll have to get in line. There are some REALLY BIG media hacks waiting outside the door."
Lang is one of roughly 200 Republican candidates in the mix so far, along with more than 130 Democrats, and several others who are registered under various other parties. But most fringe candidates simply go the independent route. They rarely even have a campaign website. Not surprisingly, Facebook is the biggest campaign venue for would-be presidents.
When I searched Gayle Jones-Taylor, who had filed on May 6, about the only thing I knew was that on June 3 she had successfully reached "Level 75" on Toy Blast, a popular game app. That just might be an impressive feat. A month later, Jones-Taylor, a Democrat from Indio, California, responded to my inquiry about her presidential platform with an outline—a hierarchical breakdown of America's class warfare. "These Americans have Middle & Upper Class Citizens & Senators reaching down there LOWER CLASS Citizens throats and taking Foodstamps away from them, in fear of them buying crab legs," the email read.
And then there's Doris Walker. The fulcrum of Walker's foreign policy is swimming pools. As someone who has suffered herself from heat exhaustion, Walker—a Democrat from Gurnee, Illinois—understands the importance of pool access. "I theorize that if a person is Physically exhausted they may tend to be in an altered state of mind. It causes one to become hostile, angry, and feel depleted," Walker told me in an email.
Even the mere suggestion that they are not viable candidates makes some become acrimonious, like 10-time presidential hopeful Michael S. Levinson. Levinson said J. Edgar Hoover had him marked as "person of Special interest." He's a cross between Gandhi and Heaven's Gate cult leader Marshall Applewhite. The 74-year-old Florida resident tells me his story began when he had a vision of becoming president at age 4 while doodling in an Abraham Lincoln book.
The peace and love candidate steps up the velocity of insults at my questions about his White House run and finally tells me to piss off. "I write books. I have a giant sense of words, world orders, and word hors oeuvres—a new word order," he said. "I speak I win. I have a date with the universe I cannot be late."
And while some have a date with destiny—the dream of the presidency—a man from Round Hill, Virginia would be content with the No. 2 spot. "My true desire is to be Vice-President," Andrew Mickert wrote in his FEC filing, "but I'm declaring my Candidacy for President of the United States in the event that there are no Presidential Candidates willing to take the responsibility for grooming me for the Office of the President of the United States."