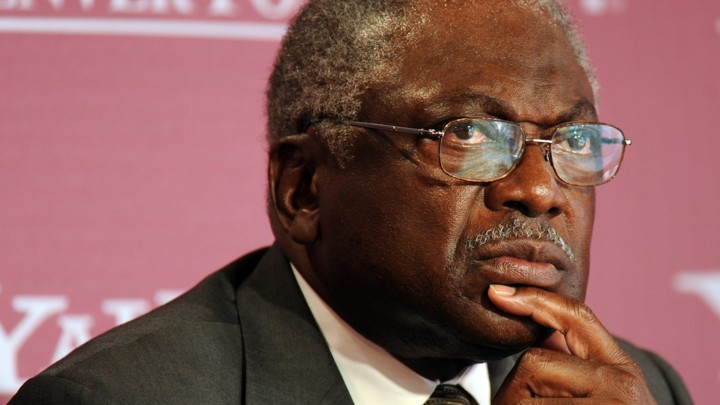 Martin O'Malley is traveling to South Carolina Thursday to discuss his gun-control plan and meet with college students in the Charleston area.
It normally wouldn't be very surprising that a presidential candidate would take his campaign to one of the traditional four early-voting states. But what's unusual is that South Carolina has gone well over a month—40 days—without playing host to a Democratic White House hopeful.
South Carolina is used to playing second-fiddle to the first two states on the nominating calendar, Iowa and New Hampshire, where presidential candidates have flocked repeatedly this cycle. Still, the lack of time and resources Democratic contenders have invested in South Carolina so far this cycle has some locals scratching their heads.
"For the longest time, I've been saying, 'It's early, it's early, it's early.' But now we're getting to the point where it's not early anymore," said Boyd Brown, a Democratic National Committee member from South Carolina who is supporting O'Malley. "There's just mounting frustration from a lot of folks. South Carolina has historically been in play, and right now, it's simply not. Nobody's putting it in play."
The five candidates who appeared on stage at the first Democratic debate have spent only a combined 19 days in the state from the beginning of the year through Thursday, according to data compiled in National Journal's Travel Tracker. The most recent entrant into the race, Harvard professor Lawrence Lessig, hasn't yet booked a trip.  
By comparison, O'Malley, Hillary Clinton, Bernie Sanders, Lincoln Chafee, and Jim Webb—who ended his bid for the Democratic nomination on Tuesday—spent a total of 91 days on the campaign trail in Iowa and 69 days in New Hampshire during the same period. Those candidates have even spent more time (24 days) hunting for campaign cash in California this year.
Iowa and New Hampshire are playing an outsized role in terms of candidate visits on the Republican side too, but South Carolina's role hasn't quite been as diminished. Donald Trump, Carly Fiorina, and Mike Huckabee visited this week. The average GOP presidential candidate (including dropouts Rick Perry and Scott Walker) spent roughly nine days in South Carolina this year, while the average Democrat has logged about three days. In the Republican primary, South Carolina is the third state to vote, while it's fourth on the Democratic side.
Some Democratic candidates have opted to send high-profile surrogates to fill the void. Clinton's campaign, for instance, has recently dispatched allies such as former DNC Chairman Howard Dean and veteran Democratic strategist James Carville to South Carolina to rally supporters.
"That's creating some buzz and interest among the activists as well," state Democratic Party Chairman Jaime Harrison said. "Of course, it's not as great as having the candidates themselves, but I think it still keeps the interest."
South Carolina Democrats don't have any one theory as to why the state hasn't received all that much attention so far, but most agreed that there is less hype at this point than there was during the 2008 campaign.
One possible reason is Clinton's early dominance in the state. In a recent CNN/ORC poll of the South Carolina Democratic primary, Clinton led the declared candidates with 70 percent, followed by Sanders with 20 percent and O'Malley with 3 percent. She has also picked up the support of several prominent South Carolina Democrats, including two former governors, Jim Hodges and Richard Riley, and 27 mayors. Clinton's strong showing with African-American voters has given her a boost in the state, even as she's struggled in New Hampshire and Iowa, which are more homogeneous.
Vice President Joe Biden's allies hinted the vice president would run well in the state in teasing a possible candidacy, until he announced Wednesday that he would not run for president. Some Democratic officials and activists were holding off on picking sides until Biden made his decision. When Biden was included in CNN's survey, Clinton's support dropped to 49 percent and Sanders's dropped to 18 percent, while Biden took 24 percent.
In addition, flooding in the state earlier this month prevented candidates from flying in.
Democrats are expecting to see a lot more of the candidates in the coming weeks. After O'Malley's visit on Thursday, Clinton plans to return to the state at the end of the month for a banquet benefitting the Charleston branch of the NAACP—her first visit since July 23. On Nov. 6, Clinton, Sanders, and O'Malley will participate at a forum in Rock Hill moderated by MSNBC's Rachel Maddow. And the Charleston Blue Jamboree will likely to draw several Democratic candidates. Charleston County Democratic Party chairman Brady Quirk-Garvan said Sanders has already confirmed his attendance, and that he expects O'Malley to do the same soon.
Sanders won't be in the state Thursday, but his campaign is set to open its third South Carolina field office that day in Greenville. Clinton opened campaign offices in Columbia and Charleston earlier this year. No other Democratic candidate has a field office in the state.
Harrison, the state party chair, added that he expects to see all of the candidates stop by at least once more between Nov. 16 and Dec. 4, the period during which Democrats can file for the 2016 primary ballot.
"We anticipate that there will be a dramatic uptick in terms of visits over the course of the next few weeks," he said.
We want to hear what you think about this article. Submit a letter to the editor or write to letters@theatlantic.com.
Adam Wollner is an analyst for National Journal Hotline. Previously, he covered politics as an intern for NPR and the Center for Public Integrity. A native Wisconsinite, Wollner graduated from the University of Wisconsin-Madison in 2013 with a bachelor degree in journalism and political science.