SNL's Best Political Sketches
The 40-year-old sketch-comedy show has a long history of everything from political impersonations to presidential guest appearance.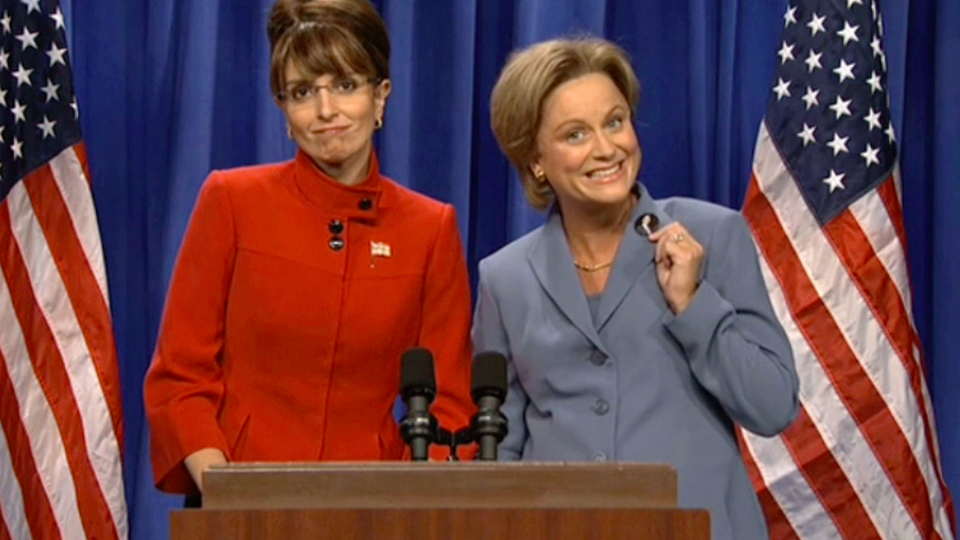 Since Saturday Night Live first aired 40 years ago, the sketch-comedy show has seen its fair share of politicians. On Nov. 7, Donald Trump will host SNL, but he isn't the first candidate to do so—Ralph Nader first hosted in 1977—but no host has gone on to win the presidency. Already, the show has featured numerous spoofs of the 2016 presidential campaigns, and Hillary Clinton has made a guest appearance.
The show is so entrenched in politics, presidential elections in particular, that academic institutions have studied what they call the "SNL effect."
One 2012 study published by East Carolina University found that after being exposed to a sketch of Tina Fey impersonating former vice presidential nominee Sarah Palin, viewers' approval of Palin declined.
From political impersonations to guest appearances from presidents and presidential hopefuls, these are SNL's best political moments.
A full collection of political sketches can be found on SNL's YouTube channel.
Tina Fey and Amy Poehler as Sarah Palin and Hillary Clinton
Chevy Chase as President Gerald Ford
Dan Aykroyd as President Jimmy Carter
Jason Sudeikus and Terran Killen as Joe Biden and Paul Ryan
Kristen Wiig and Bill Hader as Nancy Pelosi and John Boehner
Darrell Hammond as Dick Cheney
Fred Armisen as President Obama
School House Rock explains President Obama's executive action on immigration.
Will Ferrel and Darrell Hammond as George W. Bush and Al Gore
Larry David as Bernie Sanders
Hillary Clinton plays a bartender.
Phil Hartman as President Ronald Reagan
Phil Hartman as Bill Clinton
Dana Carvey as George H. W. Bush