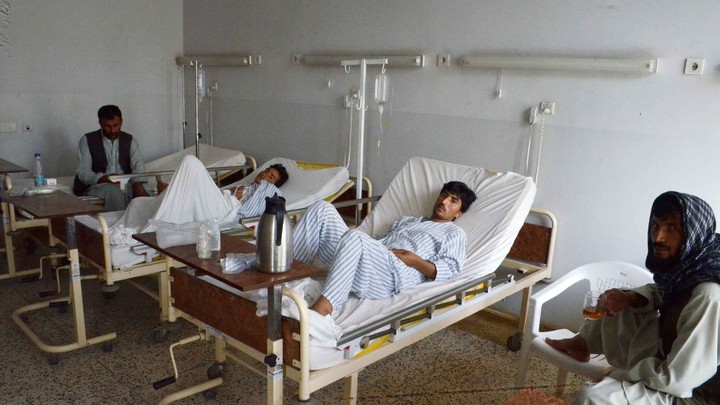 President Obama apologized Wednesday to Doctors Without Borders for the bombing that "mistakenly struck" an Afghan hospital over the weekend.
Press secretary Josh Earnest told reporters Wednesday that Obama called Joanne Liu, the head of the medical-aid organization, to send his condolences and apologize for what the American commander in Afghanistan, Gen. John F. Campbell, described Tuesday as a mistake.
Earnest said that Obama "believed it was appropriate" to "own up to our mistakes … so that we can learn from this incident."
But just one day before, Earnest assured reporters that any apology would be contingent upon the completion of investigations by the Defense Department and NATO, as well as the U.S. and Afghanistan investigations.
"There's no denying that what has transpired here is a profound tragedy for many of the reasons that you have cited," he told reporters Tuesday. "But before I go further than that, I do want these investigators to collect all the available information to try to learn exactly what happened and provide the full accounting that the president has asked for.
Obama also called Afghan President Ashraf Ghani to reiterate the U.S. commitment to a strong relationship with the Afghan government, Earnest said.
On Tuesday, Campbell told the Senate Armed Services Committee that the bombing was a mistake. "We would never intentionally target a protected medical facility."
We want to hear what you think about this article. Submit a letter to the editor or write to letters@theatlantic.com.
Rebecca Nelson
is a staff correspondent for
National Journal
. Her work has appeared in
TIME
,
Chicago
,
Ms.,
and
Washingtonian.