Poll Finds Bipartisan Support for Early-Childhood Education
Unlike immigration reform and abortion, early-childhood spending rallies swing voters, with backing from moderates, Latinos, and millennials.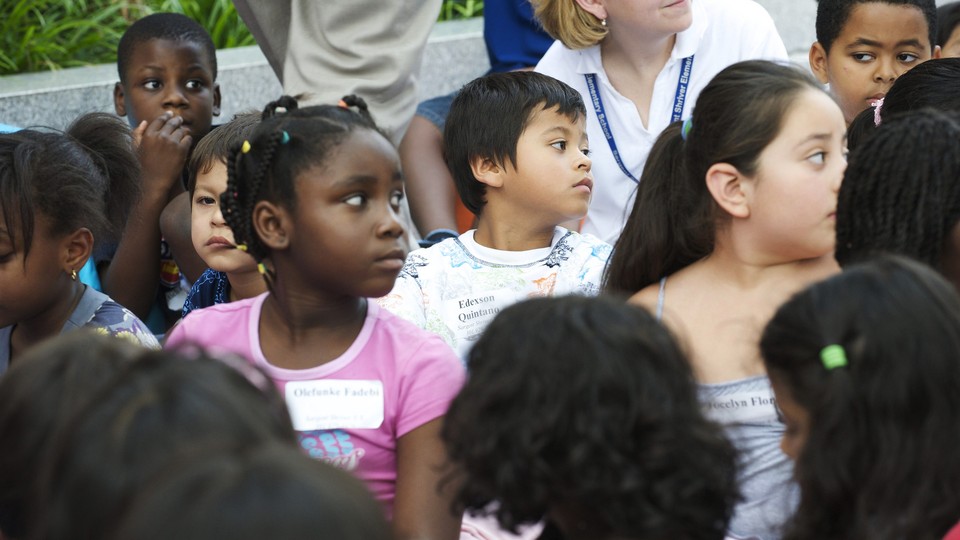 Critical swing voters would support a presidential candidate who endorses investments in early-childhood education.
Sixty-nine percent of Latinos, 62 percent of millennials, and 57 percent of those who identify as moderate would be impressed with a candidate who supports such investments, according to a new poll from the First Five Years Fund.
"This is an area where people clearly see a need," said Jay Campbell, a senior vice president at Hart Research Associates, a Democratic polling team that partnered with the Republican Public Opinion Strategies polling firm to conduct the survey, during a call with reporters. Whether a person has a child makes little difference in their views.
Beyond swing voters, there is broad bipartisan support for increasing federal investments to help states bolster early-childhood education for low- and moderate-income families. Nearly 60 percent of Republicans support the idea, with 86 percent of Latinos and 87 percent of millennials also backing the proposal.
There is a "true opportunity" for presidential candidates when it comes to early-childhood education, said Kris Perry, executive director of the First Five Years Fund, which supports early-childhood-education investments and commissioned the poll for the third year running.
Lori Weigel, a partner with Public Opinion Strategies, said that the "pushback one might expect" when federal spending is considered has not materialized when it comes to early-childhood education.
A majority of Republicans, Democrats, and independent voters say they would back a plan that would provide $10 billion a year for 10 years in grants to states to support preschool programs for poor and moderate-income kids. While there has been broad support for early-childhood investments for each of the three years the poll has been conducted, this year's poll found for the first time equal support for "making sure children get a strong start in life so they perform better in school and succeed in their careers," and for "improving the quality of public education." A full 89 percent of those surveyed say these two issues should be top priorities.
When asked to prioritize either early-childhood or higher-education spending, 42 percent support more investments in early-childhood education, while just 21 percent choose college.
Unlike with hot-button issues like immigration reform and abortion, there is some bipartisan support for early-childhood spending. Hillary Clinton has called for universal preschool, while Jeb Bush backed a state-funded preschool initiative that served over 70 percent of 4-year-olds in Florida. Both the Obama administration and conservative states like Georgia have touted investments in early childhood in recent years as a way to boost public health. Politically, this survey indicates those investments are favorable when it comes to wooing voters.