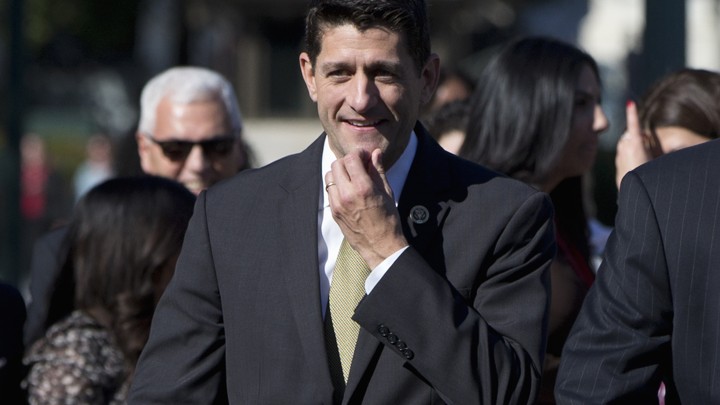 Cutting through the clutter of the bipartisan agreement between the White House and the House Republicans that would increase federal spending by $80 billion over two years and raise the federal borrowing limit through 2017:
1. It's better than nothing. The alternative to a deal is a protracted fight and devastating tactics. Closing the government would further erode the public's faith in its political institutions. Reneging on government debt would be morally wrong and fiscally insane.
2. It's no big deal. Once again, the nation's political leaders have decided to punt a major long-term problem into the future. Every year Washington waits to address the $18 trillion debt means deeper entitlement cuts and higher taxes for the generation that eventually does.
3. Republicans leaders are dishonest. The GOP leadership insist the billions of dollars in new spending allowed under the deal will be fully offset with savings. That's not true. The Congressional Budget Office estimated Tuesday that the savings will fall about $5 billion short. If history is a guide, negotiators will find a way to portray the deal as fully paid for—and time will prove that it's not.
4. Democratic leaders are dishonest. President Obama brags about an aberrant decline in the annual deficit and dismisses the urgency of reducing long-term debt. This is spin. The president and his Democratic colleagues know the deficit is set to start surging again. On accumulated debt, Obama was honest about it just two years ago, when he said, "The biggest driver of our long-term debt is the rising cost of health care for an aging pop­u­la­tion," and he argued, "Those of us who care deeply about pro­grams like Medi­care must em­brace the need for mod­est re­forms—oth­er­wise, our re­tire­ment pro­grams will crowd out in­vest­ments we need for our chil­dren and jeop­ard­ize the prom­ise of a se­cure re­tire­ment for fu­ture gen­er­a­tions."
5. Paul Ryan is hedging. On the verge of replacing House Speaker John Boehner, the 2012 GOP vice-presidential nominee backed the deal while attacking the secretive process by which all deals are made. "What I've heard from members over the last two weeks is a desire to wipe the slate clean, put in place a process that builds trust, and start focusing on big ideas," Ryan said in a statement. Nothing about this deal builds trust. The big ideas were kicked down the road.
Rather than acknowledge those realities, Ryan chose to side both with the GOP establishment and conservative disrupters. Rather than lead, he'll squirm into his speakership by following.
We want to hear what you think about this article. Submit a letter to the editor or write to letters@theatlantic.com.