On Planned Parenthood and Benghazi, Democrats Weigh Whether to Boycott or Battle
The minority dislikes both select committees, but so far hasn't decided to snub them altogether.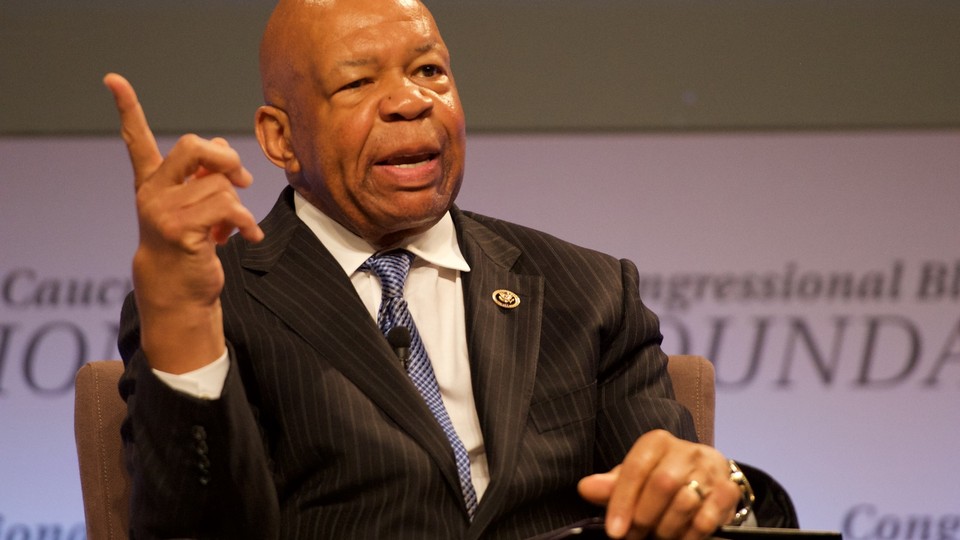 House Democrats may soon face the prospect of not one but two GOP-created select committees whose very existence they despise. But whether the minority is better off boycotting the panels—or battling them from within—is an open question.
On Tuesday, Republicans began the process of creating a panel to investigate Planned Parenthood, which—like the Select Committee on Benghazi—Democrats view as a time-wasting, politically motivated effort. But amid the frustration, House Democrats have so far made no signals that boycott plans are imminent.
"How long we will participate depends on how serious they are, and we haven't seen any signs of seriousness," House Minority Leader Nancy Pelosi said of the Benghazi panel last week.
But any such evaluation likely won't happen until after former Secretary of State Hillary Clinton testifies before the panel on Oct. 22. "Certainly, I believe that we ought to participate in [the Clinton hearing], and we'll see how that goes," said House Minority Whip Steny Hoyer. "Whether we participate beyond the hearing has not been decided."
Rep. Elijah Cummings, the ranking member on the Benghazi Committee, said he has no plans to leave the panel anytime soon. "Obviously, this is an unethical abuse of millions of taxpayer dollars and a crass assault on the memories of the four Americans who died, and I believe it should be halted immediately," he said in a statement. "However, I am not naïve in thinking Republicans will cease their political attacks on Secretary Clinton, which is why I will be in that room defending the truth."
Other Democrats on the Benghazi committee said they've long discussed whether to take part in the proceedings. "We have had a debate that goes back to the very formation of the committee about whether we should participate," said Rep. Adam Schiff. "That discussion continues. I don't think we'll take any further action on it until after the secretary testifies. … At some point we may decide that it's not worth conferring any kind of legitimacy on the committee by our presence if it continues to have as its sole object the defeat of Secretary Clinton."
Added Rep. Adam Smith: "If they're going have it, are we better off being there, calling them on the fact that it is a partisan, political embarrassment, or walking away? It's debatable."
That question may well carry over to the pending Planned Parenthood committee, although Pelosi spokesman Drew Hammill said Democrats have reached no final consensus over whether to participate. Still, he said: "The merits of participating versus not participating have become clear in the Benghazi panel—that it's more important to have people at the table to make the contrast."
Rep. Kurt Schrader, who serves on the Energy and Commerce Health Subcommittee, which has held hearings on the abortion-funding issue, said Democrats will actually be eager to join the Planned Parenthood panel to fight back against GOP charges, based on sting videos released over the summer, that the organization is selling fetal tissue for profit. "There will be a number of Democrats who will be excited to be on it," Schrader said. "There seems to be a lot of misinformation going on about what actually went on. … There will be a lot of folks signing up to be on the committee."
The House Rules Committee moved Tuesday to bring the new panel to the floor—a move which, if passed, will establish it under the Energy and Commerce Committee. The ranking member of that committee, Rep. Frank Pallone, condemned the move in a statement, but gave no hints on his members' participation. "Instead of working to keep our country running, [Republicans] have irresponsibly decided to continue prioritizing a political witch hunt," he said. "... I urge the majority not to exploit this Committee as part of another blatant attempt to restrict women's access to the health care that they and their families need."
Planned Parenthood President Cecile Richards testified last week in front of the House Oversight and Government Reform Committee, drawing harsh criticism from Republicans and bringing Democrats to her defense. Most Democrats have agreed with Richards's claim that the videos are deceptively edited, and cite the other health services provided by the group. The #StandWithPP hashtag has been used by more than a few members of the caucus, including Pallone.