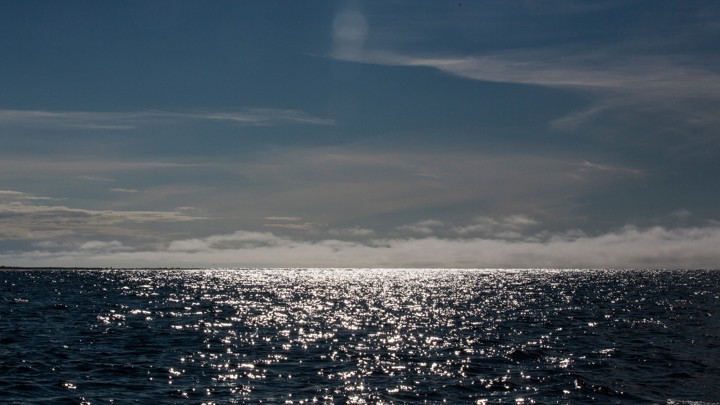 Hillary Clinton put some political distance between herself and President Obama on the environment a few weeks ago when she came out forcefully against drilling in Arctic waters off Alaska's coast.
On Friday afternoon, that distance effectively shrank. The Obama administration took two steps that will make it tougher for oil companies to tap what may be huge hydrocarbon supplies in those Arctic seas.
The Interior Department canceled plans to sell new drilling leases in the Chukchi and Beaufort Seas in 2016 and 2017, respectively. In a separate move, Interior rejected requests from two oil giants—Shell and Statoil—to extend the life of Arctic leases they already hold.
To be sure, the decisions arrive as industry interest in expensive Arctic offshore projects is at a low ebb, especially after Shell's years-long, multibillion-dollar Arctic effort went bust late last month.
Interior cited Shell's suspension of its Arctic program when the department announced its decisions on Friday to cancel new lease sales.
"In light of Shell's announcement, the amount of acreage already under lease and current market conditions, it does not make sense to prepare for lease sales in the Arctic in the next year and a half," Interior Secretary Sally Jewell said in a statement.
The department noted that industry expressed little interest in the Arctic auctions slated for 2016 and 2017 when regulators asked for nominations for specific areas to be offered.
The American Petroleum Institute, a large industry lobbying group, attacked the Obama administration for what the group calls a history of putting up bureaucratic hurdles.   "Investment decisions have been directly thwarted by the policy decisions of the administration related to Alaskan Outer Continental Shelf development, and lease extensions are clearly justified under the circumstances," said Erik Milito, a top official with the group. "And while it is not surprising that Interior canceled the remaining lease sales because there was an absence of nominations, it is the significant regulatory uncertainty that has created the reluctance on the part of our industry," he said.
The twin decisions could make it tougher for the industry to reignite Arctic development in the future, which is why a suite of environmental groups applauded Interior's action Friday.
"This is a historic decision to keep Arctic oil in the ground that will be felt for years to come. It's great news for the Arctic and for everyone fighting against extreme fossil-fuel projects," said Greenpeace spokesman Travis Nichols.
The decision to scuttle the 2016 and 2017 lease sales is not a shock. As National Journal reported in August, there were already signals that they might not happen.
When it comes to existing Arctic leases sold under President George W. Bush, Shell and Statoil, along with ConocoPhillips, had asked for so-called suspensions that would effectively extend the option to develop them beyond their 10-year life. With Friday's decision, Beaufort Sea leases expire in 2017 and Chukchi Sea leases expire in 2020. "Among other things, the companies did not demonstrate a reasonable schedule of work for exploration and development under the leases," Interior said of the decision not to grant the lease extensions to Statoil and Shell.
But like many administrative battles, this one could drag out for quite a while. The Houston Chronicle, which broke the news of Interior's actions Friday, reported:
After ConocoPhillips' suspension request was denied, the Houston-based company challenged the decision before an Interior Department appeals board. Settlement talks are underway. Shell and Statoil can now appeal their denials to the same administrative body. If they do, it could be a move to preserve the optional value of the leases, which effectively give the companies a chance to explore in U.S. Arctic waters for a few more years—and possibly wait for a new administration that could take a different view on the issue.
The Obama administration still has more decisions to make about policy in the Arctic seas, which are estimated to contain 23 billion barrels of recoverable oil. Offshore lease sales are planned in five-year increments. A draft plan for 2017-2022 floated in January includes Arctic auctions in 2020 and 2022, but it's unclear whether the final plan will include those sales.
Friday's decisions drew quick GOP criticism. Rep. Rob Bishop, the chairman of the House Natural Resources Committee, bashed the cancellation of new lease sales.
"While the Obama administration pats itself on the back, [Russian President Vladimir] Putin is patting this administration on the head. Obama has once again played directly into Russia's hands as he destroys our nation's energy potential," Bishop said.
We want to hear what you think about this article. Submit a letter to the editor or write to letters@theatlantic.com.
Ben Geman
is an energy and environment correspondent at
National Journal