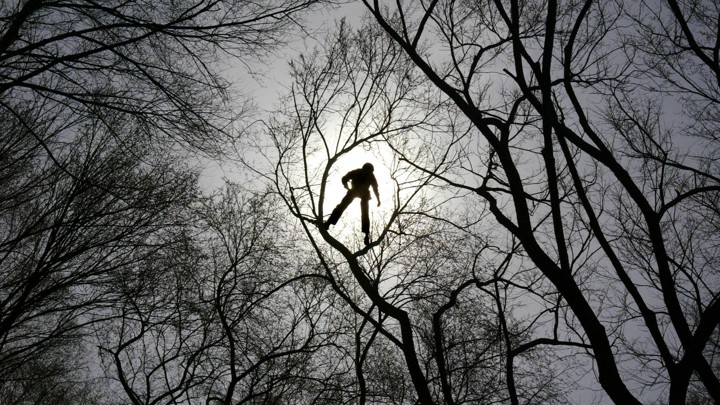 This article is from the archive of our partner

9) Athletes
<p><b>Reported fatalities per 1,000 employees</b>: 1.21<br><b>Job Description</b>: Athletes push themselves to their physical limits in the name of competition. While this helps them be more successful in their careers, it can also lead to costly health repercussions.</p>
8) Door-to-Door Sales Workers
<p><b>Reported fatalities per 1,000 employees</b>: 1.37<br><b>Job Description</b>: Door-to-door sales workers sell goods or services door-to-door or on the street. The uncertain terrain of the job and frequent presence on busy streets are primary risks to safety. </p>
7) Ranch Workers
<p><b>Reported fatalities per 1,000 employees</b>: 1.58<br><b>Job Description</b>: Ranch workers attend to animals raised for production of items such as meat, fur, skins, feathers, eggs, milk, and honey. Duties include feeding, watering, herding, grazing, castrating, branding, weighing, catching, and loading animals. Their constant presence around animals and various heavy machinery presents serious health risks.</p>
6) Commercial Divers
<p><b>Reported fatalities per 1,000 employees</b>: 1.85<br><b>Job Description</b>: Commercial divers work below the surface of water, using scuba gear to inspect, repair, remove, or install equipment and structures. They often use a variety of power- and hand-tools, such as drills, sledgehammers, torches, and welding equipment, all of which can cause serious accidents.</p>
5) Commercial Pilots
<p><b>Reported fatalities per 1,000 employees</b>: 1.85<br><b>Job Description</b>: Pilots navigate the flight of fixed-winged aircraft or helicopters on nonscheduled air-carrier routes.</p>
4) Tree-Trimmers and Pruners
<p><b>Reported fatalities per 1,000 employees</b>: 1.89<br><b>Job Description</b>: Tree-trimmers use heavy, sharp tools to cut away dead or excess branches from trees or shrubs. They also work off the ground in canopies or lifts, which presents the risk of falling.</p>
3) Fallers
<p><b>Reported fatalities per 1,000 employees</b>: 9.96<br><b>Job Description</b>: Fallers' job is to cut down trees, which means they regularly deal with dangerous equipment—such as axes or chain saws. Falling trees also present obvious safety hazards.</p>
2) Farmers, Ranchers, and Other Agricultural Managers
<p><b>Reported fatalities per 1,000 employees</b>: 16.49<br><b>Job Description</b>: Farmers and ranchers plan, direct, or coordinate the management or operation of farms, ranches, greenhouses, nurseries, timber tracts, or other agricultural establishments. The use of heavy machinery is the biggest health risk that the job presents.</p>
1) Fishers
<p><b>Reported fatalities per 1,000 employees</b>: 60.36<br><b>Job Description</b>: Fishers use nets, fishing rods, traps, or other equipment to catch and gather fish or other aquatic animals from rivers, lakes, or oceans, for human consumption or other uses. </p>
This article is from the archive of our partner National Journal.
This story is part of our Next America: Workforce project, which is supported by a grant from the Annie E. Casey Foundation.
We want to hear what you think about this article. Submit a letter to the editor or write to letters@theatlantic.com.