Loretta Lynch Announces $53 Million to Combat Recidivism
Justice Department grants will support programs that help former prisoners from going back to prison.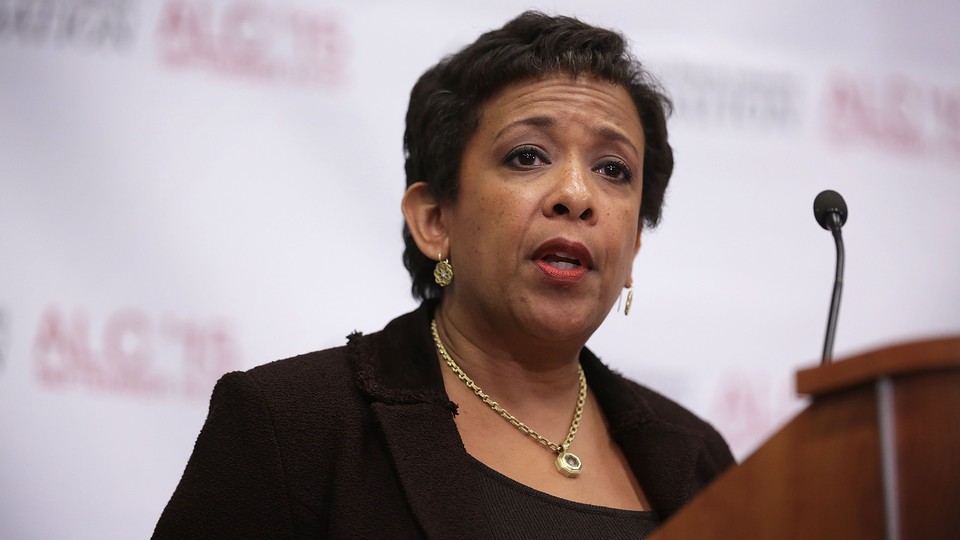 The Justice Department is putting some muscle behind programs that help prevent former inmates from going back to prison.
Speaking at the Washington Ideas Forum on Thursday, Attorney General Loretta Lynch announced $53 million in grants for government and nonprofit organizations that focus on reducing recidivism rates. The grants are part of the Second Chance Act, which has supported reentry programs across the country since 2009.
"There are many barriers that we have seen in the way of people coming out of our prisons to becoming productive citizens again," Lynch told NBC's Chuck Todd during their panel. "There comes a time when we have to make a decision as to how we are going to reintegrate those individuals back into our society in a way that benefits them, as well as keeps our communities safe."
While still keeping true to "fundamental fairness and individual accountability," Lynch said these programs focus on supervision practices, employment assistance, job skills training, treatment for mental disorders and substance abuse, and education and housing assistance.
The U.S. is facing a stark challenge with former prisons offending again. According to National Reentry Resource Center figures, 95 percent of state prisoners will return to their communities at one point. But 4 in 10 offenders will return to prison within three years.
The racial gap in recidivism is also staggering. One year after leaving prison, 45.9 percent of black former inmates and 46.3 percent of Latino former inmates will return to prison, according to a report from the Bureau of Justice Statistics. For white former inmates, that figure is just 39 percent.
The trend continues five years after initially being incarcerated. While 73.1 percent of white inmates return to prison, 75.3 percent of Latinos and 80.8 percent of black former prisoners returned to prison.
When challenged by Todd that many grant programs are experimental and may not have a proven track record for success, Lynch said she was confident in finding the right programs to support.
"We look at their experience, not just anecdotal, but where we can find it actual records of success in reintegrating individuals in their community," says Lynch.
In total, the Justice Department will award 45 Bureau of Justice Assistance grants and 28 Office of Juvenile Justice and Delinquency Prevention grants.