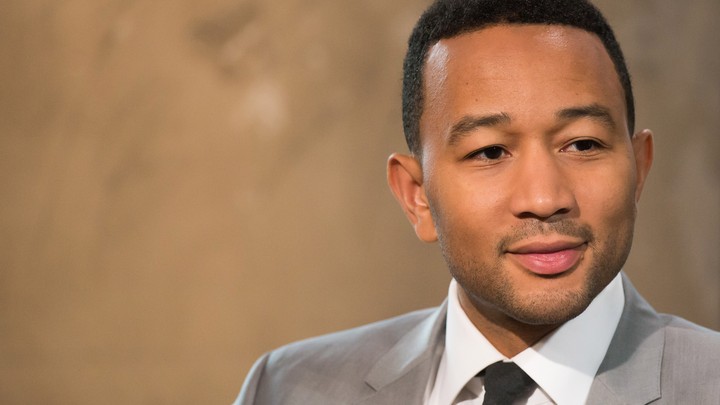 A coalition of nonprofits and criminal-justice-reform groups—as well as nine-time Grammy Award winner John Legend—will submit a petition of 130,000 signatures to President Obama, asking him to remove the felony-check box on job applications.
The wider movement is called "ban the box," and it argues that inclusion of felony criminal history so early in the hiring process allows employers to unfairly judge former felons, which can lead to higher recidivism and potential discrimination in a country where black men are unequally arrested and imprisoned.
Criminal-justice reform has been increasingly included in national conversations of discrimination. This year has seen the widely debated killings of several unarmed black men, followed by recent sentencing-reform bills by both the Senate and the House, as well as the upcoming release of 6,000 prisoners. 
Some of the groups involved with the petition are the American Civil Liberties Union, the National Coalition on Black Civic Participation, the Racial Justice Action Center, and MoveOn.org, as well as many others.
"Too many Americans are unaware," says John Legend in a video that accompanies the online petition, "that for the past 40 years, we have criminalized more and more acts, and have enacted harsher penalties. As a result of these policies, nearly 1 in 3 Americans have a criminal record that shows up on a routine background check."
The U.S. has long been criticized for its inordinate prison population, which represents nearly 25 percent of people incarcerated worldwide.
Some 19 states, including California, Virginia, and Colorado, have ban-the-box policies on the books, the petition notes, but there are many more laws and other states that prevent people with felony records from fully integrating. "Employers like Target and Wal-Mart have changed their policies and we thank them," Legend says. "We need others to do this also. One place to start is by changing the policies of the federal government."
The petition asks Obama to sign an executive order that would ban the box for federal-government employers and contractors. Reforms such as this, the petition argues, are crucial to reducing recidivism and the black unemployment rate.
This article is part of our Next America: Criminal Justice project, which is supported by a grant from the John D. and Catherine T. MacArthur Foundation.
We want to hear what you think about this article. Submit a letter to the editor or write to letters@theatlantic.com.