How Scientific Are Donald Trump's Favorite Polls?
Some of the polls Trump thinks are respected truly are. Others, not so much.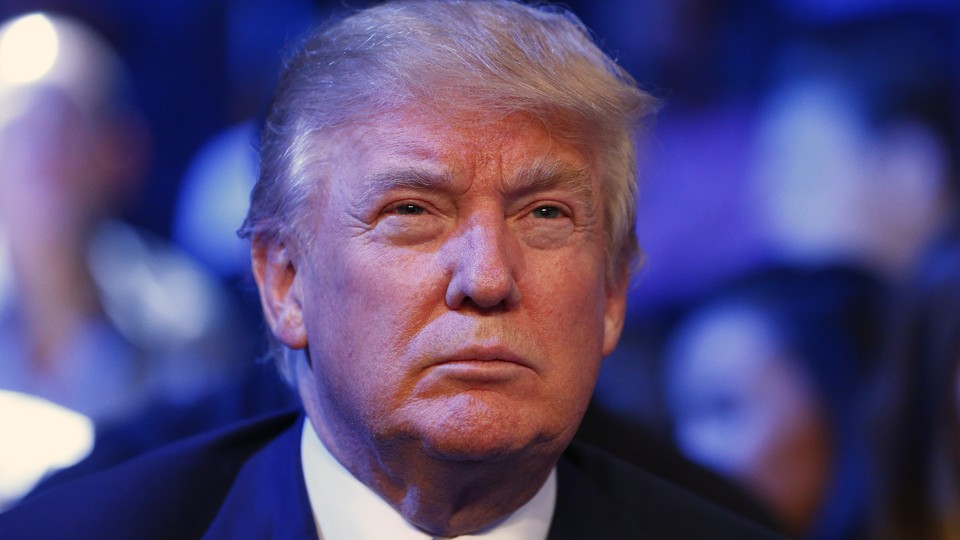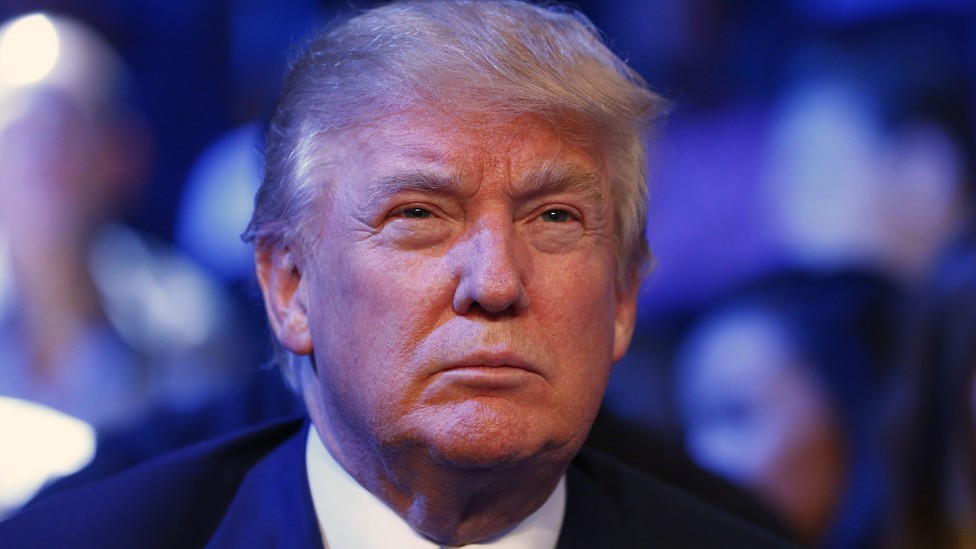 Donald Trump really likes to talk polls.
Both on social media and in interviews, Trump frequently mentions his polling record, using polls by a host of organizations to make the case that he's the unquestioned leader in the Republican presidential field.
But beyond just dropping numbers, Trump has weighed in on the caliber of specific polling agencies. He is quick to call these organizations "respected"—regardless of whether that label actually applies.
We asked polling experts to weigh in on five polls hailed by Trump and their methodologies.
Monmouth University
What Trump says:
Back in April, before he announced his campaign, Trump tweeted his surprise at the results of a Monmouth poll: "Wow, the respected Monmouth University poll has me ahead of most Republican candidates nationwide, and most people don't think I'm running!"
What polling experts say:
On April 6, the day before Trump's tweet, Monmouth released a national poll of GOP voters. That poll used random-digit dialing to reach voters nationwide—both on landlines and cell phones. The voters were then asked questions by a human, not a robot.
After being described the methodology, professor Jon Krosnick of Stanford University said the Monmouth poll was "state of the art."
"They're a good-quality, academic polling center," says professor David Redlawsk, who teaches political science at Rutgers University and serves as the director of the Rutgers-Eagleton poll.
When FiveThirtyEight rated polling agencies for their methodologies and accuracies, Monmouth got an A–.
Suffolk University
What Trump says:
In June, Trump noted his second-place rank in New Hampshire, according to the "highly respected Suffolk University poll."
What polling experts say:
The day before Trump's tweet, Suffolk released a poll of New Hampshire Republican presidential-primary voters. That poll surveyed 500 "likely" Republican primary voters through live telephone interviews. The voters were reached on both cell phones and landlines.
Redlawsk says he thinks that the Suffolk poll is "a good, solid poll."
"The evidence is that their polling is methodologically reasonable," Redlawsk says. "They make the kind of methodological choices one should make."
However, professor Cliff Zukin, who teaches public policy and political science—also at Rutgers—had problems with the way that Suffolk decided which participants were "likely" to vote in the election.
"Eighty-nine percent passed through their screen as a likely participant in the Republican primary. Laughable," Zukin told National Journal in an email.  "At least two times too high, based on historical (high) turnout of about 40 percent."
FiveThirtyEight gave the Suffolk poll a B rating.
The Drudge Report and Time
What Trump says:
On at least two occasions, Trump has cited Drudge and Time as a pair.
In August, the day after the first Republican presidential debate, Trump appeared on CNN, touting his victory in polls done by Drudge and Time.
"What's better than Drudge? He's a fantastic guy. What he's built is unbelievably respected," the business mogul said.
Time, Trump said, "is wonderful. And, you know, they did a poll. And in the poll, I was in the fifties against everybody else."
In September, after the second Republican debate, Trump again turned to Time and Drudge polls: In a tweet, he cited his leads in both.
It appears that the Time poll Trump is referencing is a poll done on the magazine's website after the second Republican presidential debate in September. (A spokesperson for Time said that "looks like" the poll Trump is referencing and that "those numbers line up with the tweet.")
What polling experts say:
Both of these "polls" consist of single-question widgets embedded on the site pages. Anyone visiting the pages can participate. This method of opinion gathering, experts warn, makes them unreliable.
"The people who go to specific websites are not representative of the U.S. population in any way," explains professor Brendan Nyhan, who teaches in the government department at Dartmouth University.
"That's not even a survey. There's no sampling at all," says Krosnick of these kinds of web polls. "There is no way to call that a survey because a survey needs to begin by defining a population, then drawing a sample systematically from the population, and asking questions of those individuals."
"Anything that purports to be a poll that does not use some type of random sampling does not mean anything," says Redlawsk.
Time acknowledged that its poll following the second Republican presidential debate was unscientific. That poll came with a disclaimer:
DISCLAIMER: This web poll is informal, not scientific. It reflects opinions of site visitors who voluntarily participate. Results may not represent the opinions of the public as a whole.
"I wouldn't even call it a poll," says Krosnick of Time's poll. "It's entertainment, not science."
Both Drudge polls are closed, but the pair of Time polls remain open to website visitors as of this writing.
Zogby Analytics
What Trump says:
Also in September, Trump took to Twitter to complain about the lack of coverage of a poll done by a different organization: Zogby Analytics.
"New Zogby poll—highly respected—but the media won't report it because it gives me an even bigger lead!" Trump tweeted.
Later in the day, he re-upped his concern that the poll was going uncovered: "Has the media picked up the new Zogby poll that was just put out? I doubt it!"
What polling experts say:
The day before Trump's tweets, Zogby released a poll that did indicate that Trump had widened his lead after the second Republican presidential debate. However, while the company's website lists the poll's sample size and margin of error, it does not provide additional information on the way they were collected. An email to Zogby Analytics requesting more information on the poll's methodology was not answered.
Redlawsk explains that polling agencies should be fully transparent with their methodologies. "Any poll where they don't provide detailed methodological information should actually be ignored," he said.
"Zogby Analytics has a track record of remarkably inaccurate preelection polls," says Krosnick, noting that those inaccuracies are likely due to nonrandom sampling.
John Zogby, Zukin said, has "a poor reputation" in the scientific community. He described Zogby as "a marketer, and very good self-promoter, who has done some very poor work in the past."
But to Trump, perhaps polling methodologies matter less than wins.
"I'm leading big in every poll and we are going to WIN!" Trump posted to Twitter on Oct. 10. "Remember, Trump NEVER gives up!"