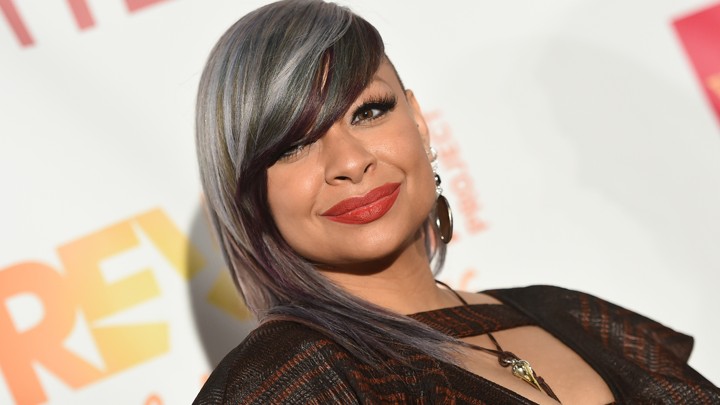 Earlier this month, Raven-Symoné, former actress on The Cosby Show and now a host on The View, ignited a national backlash when she said that she would discriminate against people with "ghetto" names in a hiring process. Prominent writer Jamilah Lemieux wrote that Raven-Symoné is in a bad position to judge, given her own name: "Only a blindfolded person with no sense of smell being asked to hold a plate of meat and walk into a den full of dogs could match her lack of self-awareness."
Though she later apologized, Raven-Symoné hit a nerve in the issue of name discrimination, whether consciously or not. A 2003 study called "Are Emily and Greg More Employable Than Lakisha and Jamal?" found that job applicants with white-sounding names received 50 percent more callbacks than similar candidates with black-sounding names. Muslim applicants have also been shown to be discriminated against based on their names, as have Latinos.
In one high-profile case, a man named José Zamora said that for months he emailed 50 to 100 resumes each day while looking for work. Tired of not hearing back, he thought he might try dropping the "s" from his name on the resume—making it "Joe" Zamora. "I was applying for the same exact jobs, the exact same resume, with the exact same experience," he told Buzzfeed in a video, "just a different name."
Within a week, the callbacks poured in.
Experiences like Zamora's have led to something called "resume whitening," in which applicants edit their resume for evidence elicit racial bias from a potential employer, says John L. Jackson Jr., the dean of the School of Social Policy and Practice at University of Pennsylvania. That may mean removing nonprofit work, racial advocacy groups, or sororities that provide racial cues. Some applicants even go by a middle name, Jackson says, but he is clear not to advocate this, and he says he worries about the existential implications of changing one's identity.
Name discrimination happens with gender, too. One study found that female lawyers with more gender-neutral names—Kelly instead of Sue—had a higher probability of becoming judges.
Then there's the "looking-glass self" theory, which stipulates that a name might change a person's self-perception because of the way it causes others perceive him or her. Boys with more girlish names may overcompensate by becoming more aggressive when older, according to a study by David N. Figlio, director of the Institute for Policy Research at Northwestern University. Figlio also studied 1,000 pairs of sisters in the U.S. and found that—even among twins—girls with more feminine names, like Isabella or Emma, are less likely than girls with more masculine names to study math or physics, fields traditionally dominated by men.
Name bias is among the factors that explain the income gap: The average white household earns $50,000, while Latino households earn $37,000 and black households just $32,000. It's also reflected in unemployment: 4.5 percent for whites, 6.5 percent for Latinos, and 9.5 percent for African Americans. For women, it's even worse. Black women earn just 64 percent of what a white man does, and Latinas only 54 percent.
This story is part of our Next America: Early Childhood project, which is supported by grants from the Annie E. Casey Foundation and the Heising-Simons Foundation.
We want to hear what you think about this article. Submit a letter to the editor or write to letters@theatlantic.com.
J. Weston Phippen
is a senior associate editor at
The Atlantic
, where he covers news.