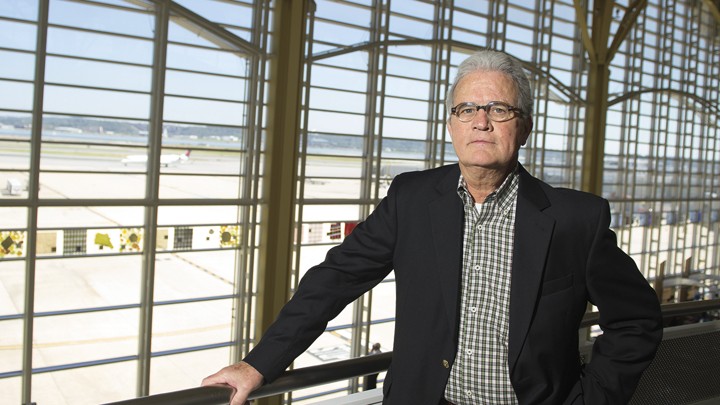 When I interview Tom Coburn at Reagan Washington National Airport in mid-September, he's on his way back from a private meeting on Capitol Hill regarding FDA reform, and I have to keep reminding myself that he's no longer a senator. That's in part because, although he retired from the upper chamber at the beginning of this year, the Oklahoma Republican hasn't given up talking about—or trying tofix—what he thinks is wrong with the federal government. In March, Coburn joined the Manhattan Institute's Project FDA, which aims to reform the Food and Drug Administration "to meet 21st-century challenges." Long   an outspoken critic of the agency, Coburn tells me he'd particularly like to see a speedier approval process for drugs that have already been tested in Europe and Japan. (As it stands, Americans must wait—sometimes for years after a drug has been in use elsewhere—for independent research to be done in the United States.) "The goal is to get drugs for American consumers that are both safe and efficacious," he says.
In his capacity as a consultant to the institute, Coburn offers advice on working with Hill committees, subcommittees, and their staffs. But it's not just his congressional know-how that's useful to the institute. The 67-year-old Casper, Wyoming, native also draws on his experience in the medical-device manufacturing industry. After graduating from Oklahoma State University with a bachelor's of science degree in accounting, Coburn spent nine years as manufacturing manager of the optical products division of his father's business, Coburn Optical Industries, in Colonial Heights, Virginia. There, he expanded a 13-person operation into one that employed hundreds, he tells me. He then went on to pursue a degree in medicine at the University of Oklahoma Medical School, graduating with honors in 1983. After completing a surgical internship and a family medicine residency, he opened his own family practice. It's not the most intuitive path to power, but Coburn, a leading anti-abortion crusader and outspoken proponent of term limits, saw an opening. "I thought, somebody who hasn't been in politics ought to try this," he says. "So I did."
He was elected to the House in 1994, as part of the Gingrich revolution, where he fought to reduce the size of the federal budget. After six years, he upheld his campaign pledge not to serve more than three terms consecutively, and in 2001, he returned to his medical practice. Four years later, he was elected to the Senate. There, he cemented his nickname "Dr. No" with his prolific use of a Senate parliamentary maneuver known as the "hold," which prevents lawmakers from moving forward on any given measure without a debate. Despite his Democratic colleagues' best attempts to draw attention to—and embarrass him with—his repeated procedural objections, Coburn held his ground. "It's good and honorable to lose an election based on principle," he tells me. "And nobody believes that!"
As it turned out, however, Coburn didn't lose. He was easily reelected in 2010, earning 70 percent of the vote. But in January 2014, several months after being diagnosed with a recurrence of prostate cancer, he announced he would retire. The decision to leave was motivated not by his declining health, he says, so much as by a belief that he could get more done elsewhere. "I'm not intellectually retired," he quips. Now, when he's not occupied with Project FDA, Coburn is working as a national adviser for yet another venture: the Convention of States, an effort by a group called Citizens for Self-Governance that seeks to bring the states together to offer amendments to the Constitution to limit federal power. Coburn, in his advisory capacity, travels around the country meeting with state legislators to explain why they should participate. "It is," he says, "the thing I believe in the most."
Political pursuits aside, Coburn tells me, his "first priority" is spending time with his grandchildren in Tulsa. He has another, experimental chemotherapy treatment slated for next year, after which, he says, he'll be just about out of medical options. "It is what it is. So what I'm going to do is have fun doing the things I believe in until I can't."
We want to hear what you think about this article. Submit a letter to the editor or write to letters@theatlantic.com.