Gaffe Track: Trump's Hard-Knock Life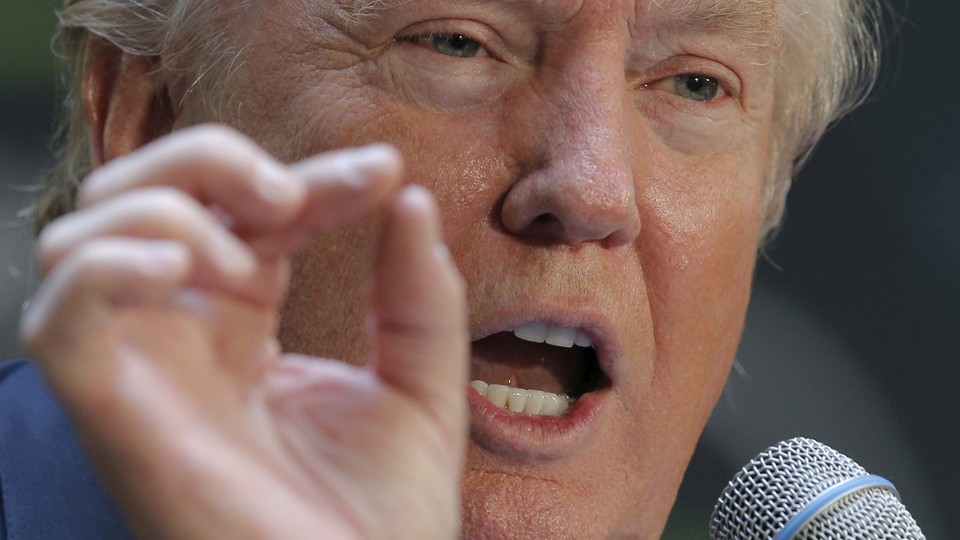 Editor's Note:
This article previously appeared in a different format as part of The Atlantic's Notes section, retired in 2021.
The candidate: Horatio Alger Donald Trump
The gaffe: You might think Trump, as the son of a multimillionaire real-estate developer, might have had some advantages in life—education, knowledge, entree into the real-estate world. You would be wrong, Trump said on Today, today: "It has not been easy for me ... My father gave me a small loan of a million dollars."
The defense: Trump's argument is that his father was an outer-borough guy, and he had to break into Manhattan. (That distinction should play in Peoria.)
Why it matters (or doesn't): Mitt Romney, whom Trump likes to mock, was widely mocked for even suggesting in 2012 that ordinary people might do this: "Take a shot, go for it, take a risk, get the education, borrow money if you have to from your parents, start a business."
The moral: If your dad cut you a check that big, your privilege needs one, too.