Gaffe Track: Trump Didn't Mean to Dis Des Moines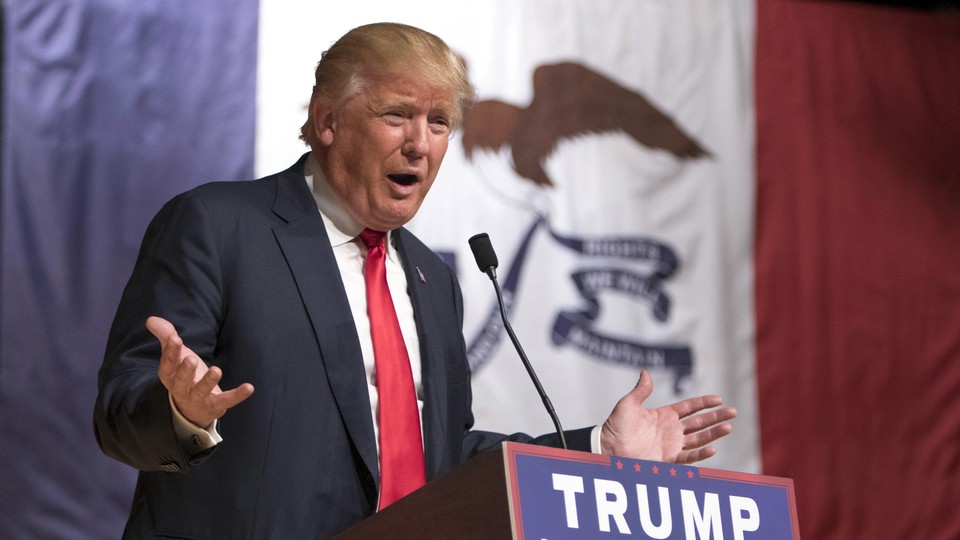 Editor's Note:
This article previously appeared in a different format as part of The Atlantic's Notes section, retired in 2021.
The candidate: Donald Trump
The gaffe: Trump retweeted the following after a poll showed him slipping to second in the first caucus state: "@mygreenhippo #BenCarson is now leading in the #polls in #Iowa. Too much#Monsanto in the #corn creates issues in the brain? #Trump #GOP."
The defense: Trump claims an intern was responsible:
The young intern who accidentally did a Retweet apologizes.

— Donald J. Trump (@realDonaldTrump) October 22, 2015
Maybe. But perhaps the intern's name is Donald J. Trump. Trump has said he sometimes dictates tweets and sometimes does it himself—something reporters have witnessed—and this isn't far off from other stuff he's tweeted.
Why it matters (or doesn't): It's not a good idea to insult Iowa voters if you wish to win their vote. It's also not a great idea to insult a company whose stock you own.
The moral: Never tweet.