Edward Snowden Says He'd Go to Prison to Come Home
Speaking to the BBC, the NSA whistleblower said his lawyers were still awaiting a plea deal from the U.S. government.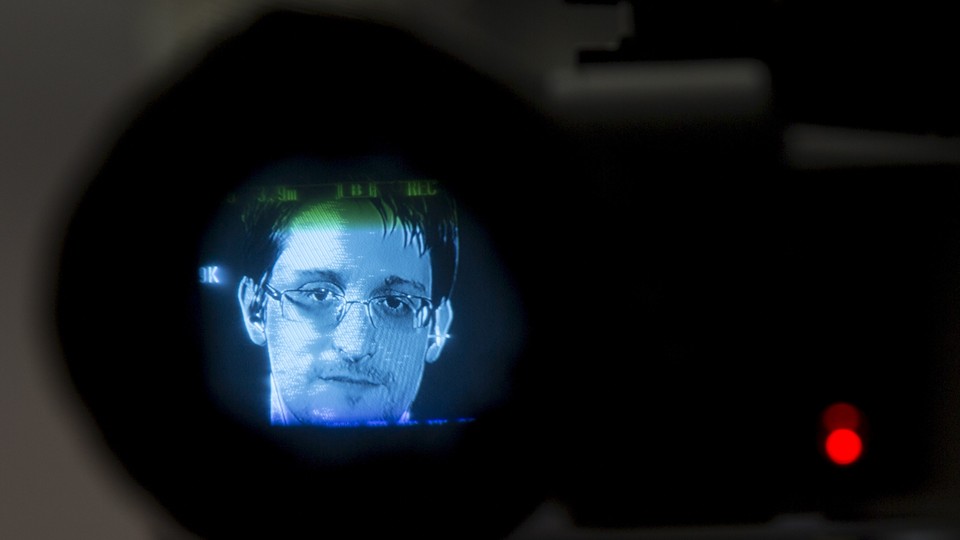 Edward Snowden isn't the spy who came in from the cold, but he might be edging slowly toward the warmth.
In an interview with the BBC, the beloved and reviled whistleblower said he'd presented concessions to the U.S. government in an attempt to return to his home country from Russia. "I've volunteered to go to prison with the government many times," Snowden said, according to The Guardian. (The BBC program is not viewable in the U.S.) What I won't do is I won't serve as a deterrent to people trying to do the right thing in difficult situations."
But his overtures haven't been met with any concrete plea offers: "We are still waiting for them to call us back."
Former NSA boss Michael Hayden gave the BBC a typically hardline answer, saying, "If you're asking me my opinion, he's going to die in Moscow. He's not coming home." But there are signs both sides have softened a bit. Shortly after leaving office, former Attorney General Eric Holder told Michael Isikoff that Snowden had sparked an important discussion about surveillance. Holder seemed to signal the Justice Department might be thinking about some sort of plea deal for Snowden: "I certainly think there could be a basis for a resolution that everybody could ultimately be satisfied with. I think the possibility exists." However, Holder's successor Loretta Lynch said the U.S. government hadn't altered its position.
The position Snowden laid out to the BBC would appear to represent a softer view, too. After Holder's comments in July, Snowden's lawyer Ben Wizner applauded Holder for his openness, but rejected even his hypothetical ideas. Wizner said Snowden wouldn't accept any deal that involved a felony plea and prison time. "Our position is he should not be reporting to prison as a felon and losing his civil rights as a result of his act of conscience," he said.
In March, former General David Petraeus struck a plea deal with prosecutors in a leak case, derided by many observers as evidence of a double-standard for different kinds of leakers. At the time, another of Snowden's lawyers, Jesselyn Radack, said her client would accept a similar deal.
The Justice Department didn't immediately respond to a request for comment on Snowden's remarks. While it's hard to parse these lawyerly statements and bluffs, one could easily read the last few months as having brought the two sides closer together on a possible arrangement. But closer and close enough are not the same thing.