Area Gambling Regulator Regulates Gambling
The Nevada Gaming Control Board shuts down fantasy-sports betting sites in the state, in a major blow to the lucrative industry.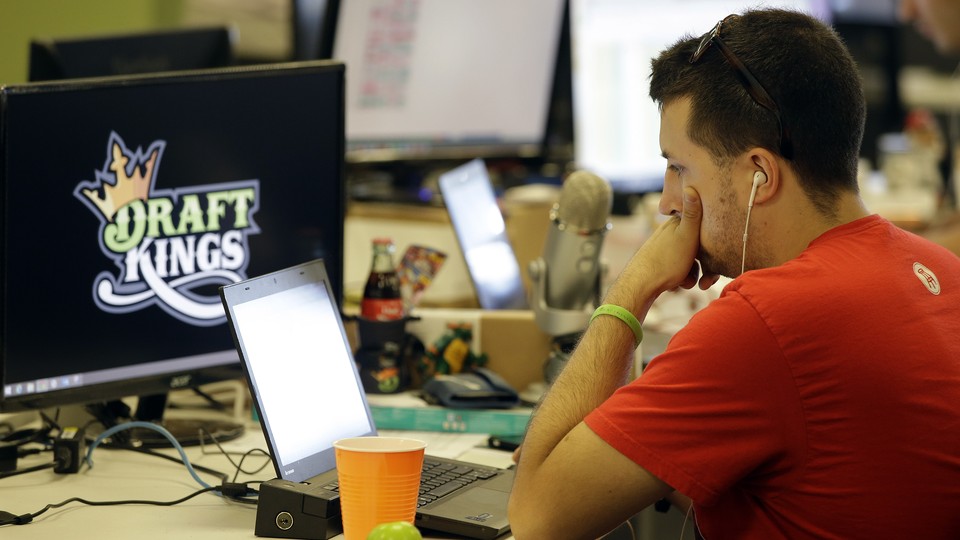 The Nevada Gaming Control Board ruled Thursday that daily fantasy-sports games constitute gambling under state law, dealing a significant blow to the multi-billion-dollar industry as it comes under increasing scrutiny from state and federal law-enforcement agencies.
Under federal law, daily fantasy-sports sites like FanDuel and DraftKings are considered games of skill. But Nevada defines gambling as "any game played with cards, dice, equipment or any mechanical, electromechanical or electronic device or machine for money, property, checks, credit or any representative of value." Because daily fantasy sports involves "wagering on the collective performance of individuals participating in sporting events," the board ruled, it constitutes gambling and must receive a license to operate in the state. Since no such sites currently hold a license, all of them must cease operations in the state immediately.
Although the board's decision only applies in the Silver State, Nevada's preeminence in American legal gambling could persuade other jurisdictions to revisit the sites' legality. An exemption in the Unlawful Internet Gambling Enforcement Act of 2006 allows pay-to-play fantasy sports to operate under federal law, but state regulations can forbid the practice. Arizona, Iowa, Louisiana, Montana, and Washington already prohibit pay-to-play daily fantasy-sports games.
Fantasy-sports sites saturated TV broadcasts with thousands of advertisements in September and October, trumpeting easy entry and million-dollar payouts. DraftKings and FanDuel, the two largest betting sites, spent a combined $203 million in the ad blitz. The National Football League implicitly blessed the ventures when it sanctioned player appearances in the ads in September.
That visibility brought increased scrutiny. On October 5, The New York Times reported that a midlevel employee at DraftKings leaked inside information as he simultaneously placed bets at rival site FanDuel, where he won $350,000 the same week. Both companies subsequently revealed that their employees had placed bets on their competitors' sites, raising the specter of unfair advantages. Senator Harry Reid, a Democrat from Nevada and a former chairman of the Nevada Gaming Commission, called the revelations a "warning shot" and urged Congress to investigate the matter.
Law-enforcement agencies are also probing the industry. After the Times report, New York Attorney General Eric Schneiderman sent letters to both DraftKings and FanDuel on October 7 to request details on employee access to proprietary data and where the companies' servers are located. The FBI also reportedly opened an investigation this week and began questioning participants and employees about possible predatory tactics.
The Nevada board's cease-and-desist order only applies to unlicensed daily fantasy-sports sites, raising the possibility that the sites could return to Nevada under regulatory supervision. But the sites are unlikely to seek those licenses because it could weaken their efforts to persuade other jurisdictions that fantasy-sports games are games of skill, and not games of chance.