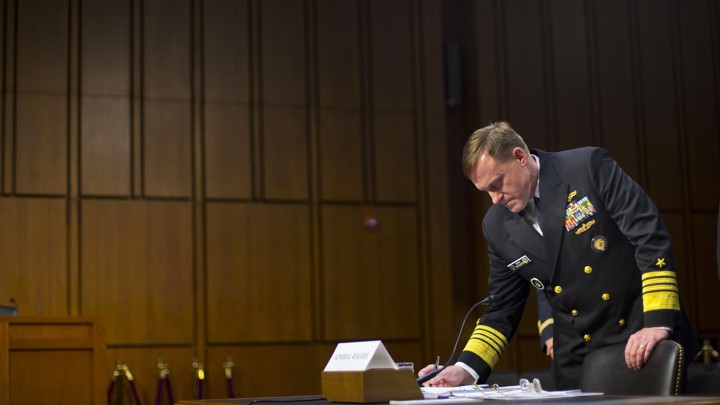 A panel of federal judges decided Thursday that the National Security Agency can continue its phone surveillance program in the period before a formal ban enacted by Congress takes effect.
The decision from the Second U.S. Circuit Court of Appeals, a small victory for the government, allows the NSA to maintain its bulk surveillance program throughout a 180-day transition period. The transition was enacted in the USA Freedom Act, which President Obama signed on June 2 of this year.
The decision came in a case brought by the American Civil Liberties Union against a group of a national security officials—including Director of National Intelligence James Clapper and NSA Director Mike Rogers—in an attempt to stop the bulk surveillance program in its tracks. The case was filed June 2013.
The civil rights organization scored a win this May when the court declared the NSA's bulk surveillance illegal, deeming the program unsanctioned by the Patriot Act. After that decision, ACLU filed for an injunction to immediately stop the spying.
Thursday's decision, however, acknowledges that although the USA Freedom Act shuts down down the program in question, it expressly allows them to continue throughout the transition period, before a new, less intrusive system must be in place.
"While we find that Appellants' claims are not moot at this time, we decline to disturb the decision by Congress to provide for a 180‐day transition period to put an orderly end to the telephone metadata program.," Circuit Judge Gerard Lynch wrote.
NSA officials have told Congress that the it has not yet moved from its bulk metadata-collection program to the new program. According to the agency, it is counting the hours until the transition is complete. "There is a big clock," said Rebecca Richards, the NSA's privacy and civil liberties officer, earlier this month.
The deadline is 11:59 p.m. on November 29.
We want to hear what you think about this article. Submit a letter to the editor or write to letters@theatlantic.com.