Colorado Self-Funder Preps Senate Campaign
Robert Blaha is lining up staff for a potential race against Democratic Sen. Michael Bennet.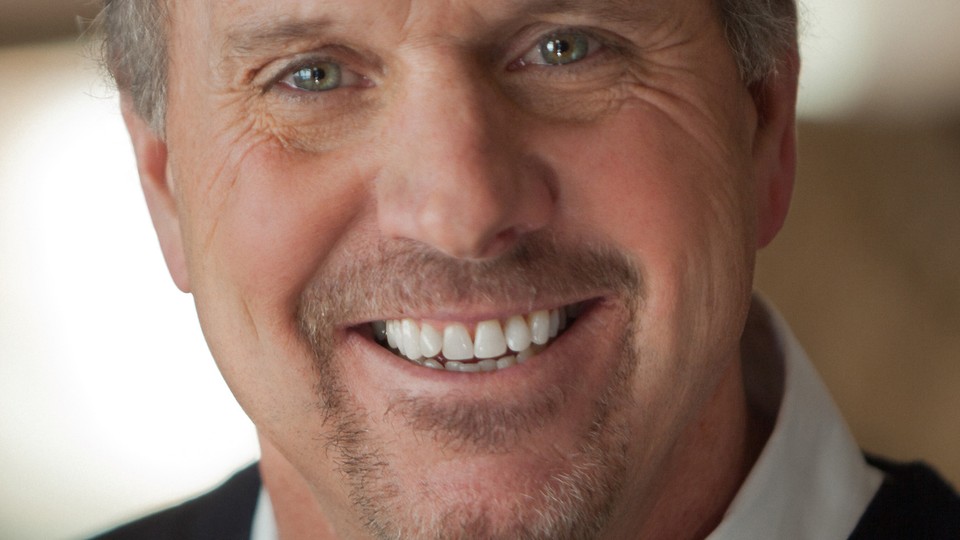 As Republicans continue their search for a candidate to challenge Sen. Michael Bennet, a Colorado Springs businessman is building a campaign team and planning to invest his own money to get a leg up in the now wide-open primary.
Robert Blaha, who pledged to join the race after Bennet supported the Iranian nuclear-arms deal, has lined up Republican strategist Jordan Gehrke, ad-maker Fred Davis, and pollster Gene Ulm to run his potential campaign. And after spending nearly $1 million of his own money in a failed 2012 congressional bid, he's vowing to make another sizable investment—one his still-unofficial political advisers hope will ward off potential Republican challengers.
"There's really no other top-tier candidate in the race, from our perspective," said Gehrke, who most recently served as general consultant for Sen. Ben Sasse's campaign in Nebraska. "Robert is going to seed the campaign in a very significant way right up front with a sizable investment personally just to demonstrate how serious he is about this. The way this primary is setting up, there's nobody who is going to be more conservative than him, and there's nobody who's going to outraise him."
Blaha's moves come after the party's favored candidates for the race—one of the GOP's only pickup opportunities this cycle—have all turned it down. The National Republican Senatorial Committee's first choice, Rep. Mike Coffman, disappointed party leaders when he announced plans to run for reelection to the House in June. Attention then turned to District Attorney George Brauchler, fresh off of the high-profile Aurora theater-shooter trial, who Republicans believed also had the potential to clear the field. But after weeks of speculation and interviews with the press, Brauchler surprised many at the end of September by also declining the race, leaving Colorado Republicans scrambling for a candidate.
The absence of a top-tier recruit has made Colorado the Senate GOP's biggest disappointment of the year, and left it with a field of little-known alternatives like conservative state Sen. Tim Neville, El Paso County Commissioner Darryl Glenn, and former Colorado Small Business Administration Director Greg Lopez. Another potential candidate, Larimer County Sheriff Justin Smith, is "out for now," according to his adviser, Andrew Boucher.
Blaha has yet to meet with the NRSC (Gehrke said he probably will soon), but could offer some appeal to national Republicans if he can partially self-fund a campaign. Tasked with defending a large group of incumbents in predominantly expensive states, the GOP and its allies have already warned that resources will be spread thin.
However, Blaha will first have to prove that he can run a more serious operation than in 2012, when he lost a congressional primary by 24 points. Blaha de­scribes him­self as "con­ser­vat­ive fisc­ally and so­cially," and while he's never served in the state legislature, he said he would have sup­por­ted some form of Col­or­ado's con­tro­ver­sial "per­son­hood" le­gis­la­tion if it had made spe­cif­ic ex­cep­tions.
It's also unclear just how much money Blaha has to put into the race. He is the president of Human Capital Associates, a firm that conducts leadership training for businesses. According to The Denver Post, in 2012 he listed assets between $2.8 million and $8.7 million.
Gehrke declined to say how much money Blaha planned to funnel into his campaign, but promised that he was "not going to lose because of a lack of money."
Blaha originally said he would make a formal announcement in October. He has since extended his timeline, possibly until after the holidays. He told National Journal in an interview that he was taking additional time to get organized, but had decided to run once Bennet "crossed the line" on the Iran deal.
"We continue to assimilate the team and to prepare for 2016," Blaha said. "I can't really think of anybody jumping in that would deter us at all at this point. ... We're not talking about timeline because we're going to let a little time pass. … The most important thing we can do to really get our strategy, our process, our team."
Because he doesn't hold federal office, Blaha can raise money for a supporting super PAC before joining the race. It was a tactic employed by presidential candidate Jeb Bush this year and mimicked by at least one other Senate candidate this cycle.
Colorado Republican consultant Patrick Davis, who advises Blaha, has said he would likely run the super PAC.