California Passes Law Ending Gender Wage Disparity
California, Connecticut among states stepping in with legislation to address wage disparities.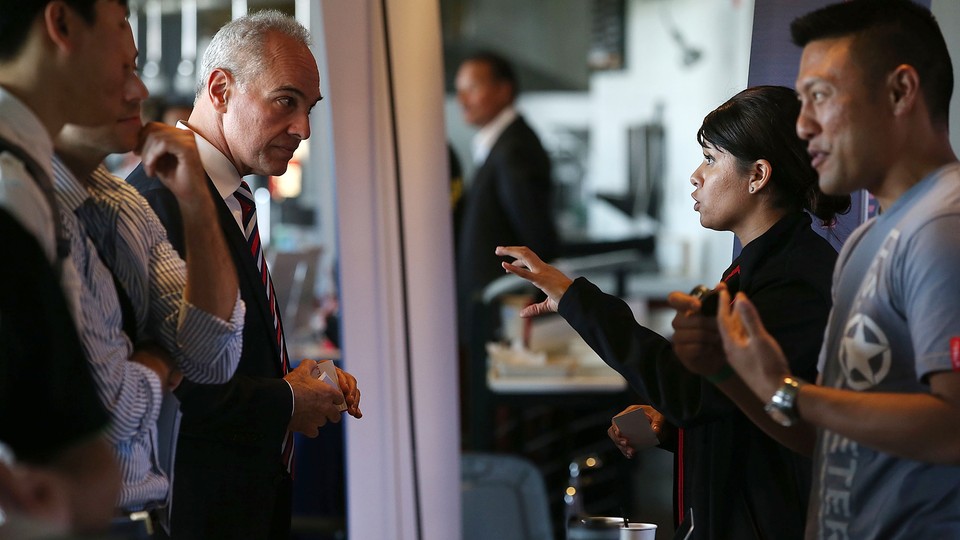 Aileen Rizo says she loves what she does. A consultant for the Fresno County Office of Education in California, she teaches educators how to teach math. She has got the experience, 20 years, and the education, two master's degrees.
But over a casual lunch three years ago, her colleagues shared their salaries. Rizo, 41, the only full-time woman in her office, was startled to discover that some of her male co-workers—including a new hire with less experience and education—were being paid at least $10,000 more than she was. When she confronted her employer, she was told her salary was based on her prior wages. End of story. No negotiating. Rizo sued the county, and her case is pending in U.S. District Court.
While too late to be of any aid to Rizo, the California Legislature this month sent Democratic Gov. Jerry Brown a "pay-equity" bill designed to help women in situations like hers. The bill—which some call the strongest of its kind in the nation and Brown has indicated he will sign—attacks the gender wage gap in several ways, including ensuring women who perform similar work receive the same pay as men, even if their job titles are different.
And California isn't alone in acting. In the absence of legislation from the U.S. Congress, the governors of Connecticut, Delaware, Illinois, North Dakota, and Oregon have signed equal-pay laws this year. New York legislators unanimously passed a bill that Democratic Gov. Andrew Cuomo has indicated he will sign. And Massachusetts has two bills pending.
Equal-pay bills also were introduced in 21 other states but didn't pass, according to the American Association of University Women (AAUW), which has lobbied for the legislation.
"If Congress can't legislate its way out of a paper bag, we'll go to the state legislatures and the city councils," said Lisa Maatz, vice president of government affairs for the AAUW. "State legislators are paying attention."