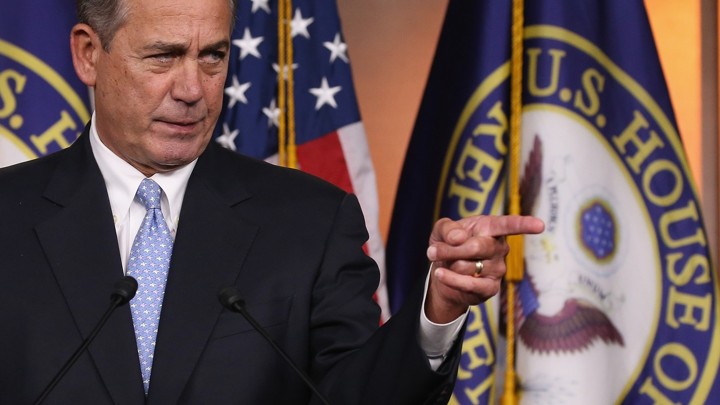 Responding to calls for time from his members, House Speaker John Boehner delayed down-ballot leadership elections on Monday, noting they will happen only after the whole House votes to elect a new speaker on Oct 29.
The internal GOP Conference election to choose a speaker will still take place Thursday. But Boehner said in a statement that the nominating process on the floor will wait until Oct. 29, a day before he has said he will resign. The other elections will not happen until after that, he said.
"After the new Speaker is elected on October 29th, the members of our Conference will select the rest of their leadership team," he said. "The new Speaker will establish the date for these additional leadership elections. This new process will ensure House Republicans have a strong, unified team to lead our conference and focus on the American people's priorities."
Boehner's decision comes after Rep. Mick Mulvaney spearheaded a letter to leaders calling for a delay in the elections for majority leader. Majority Leader Kevin McCarthy is the presumed front-runner to become speaker, and if he wins, his leadership post will become vacant. Also running are Reps. Jason Chaffetz and Daniel Webster.
Majority Whip Steve Scalise is facing Budget Committee Chairman Tom Price in the race to be the next majority leader, but many members have raised concerns about elevating either and some have tried unsuccessfully to recruit another candidate to replace them. Also delayed is a potential election for a new majority whip, which would happen if Scalise were to win.
"Our team is strong and growing, and we look forward to having all of these elections take place as soon as our conference is ready," Scalise spokesman Chris Bond said in response to news of the delay.
Price's office declined to comment.
This article has been updated.
We want to hear what you think about this article. Submit a letter to the editor or write to letters@theatlantic.com.
Daniel Newhauser is a staff correspondent for National Journal, where he primarily covers the House of Representatives. He was formerly a House leadership reporter for Roll Call, where he started as an intern in 2010 and quickly earned a slot as a beat reporter.
A native of San Antonio, Texas, Newhauser traveled further West to study journalism at Arizona State University's Walter Cronkite School of Journalism and Mass Communication and write for newspapers including the East Valley Tribune and the Green Valley News & Sun.