Bernie Sanders Closes in on Hillary Clinton
The Vermont senator's campaign announced that it brought in $26 million in the third quarter.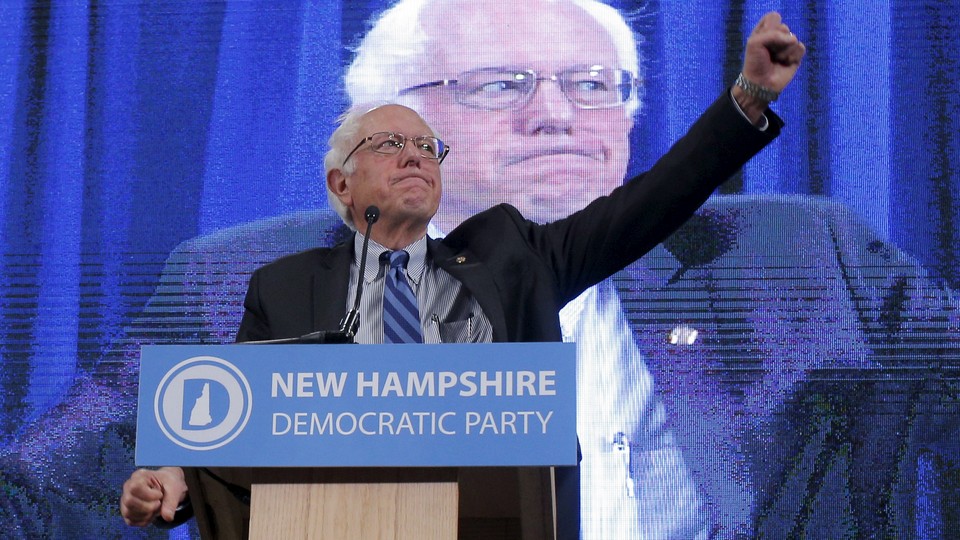 Bernie Sanders is raking in small-dollar contributions from an enormous number of donors, bringing his fundraising numbers close to those posted by his leading Democratic opponent, Hillary Clinton.
The Vermont senator received $26 million in contributions, $2 million of which came in on Wednesday, just before the quarterly disclosure deadline, according to a campaign spokesman. Meanwhile, Clinton's campaign announced it raised more than $28 million. The numbers have undoubtedly bolstered Sanders's camp, which as of close of the second-quarter had $12.2 million cash on had. In comparison, Clinton then stood at $28.9 million.
Sanders's success in gathering small-dollar donations speaks to the grassroots movement he has built on the campaign trail. On Wednesday night, he reached 1 million online contributions, outpacing President Obama's 2008 campaign, which didn't reach that mark until February of that year.
Clinton's campaign has touted the number of small donations her camp received, but she's also had success holding big-dollar fundraisers—a method the Sanders's campaign has not pursued. "This deadline is an opportunity to send a powerful message to the political media and the super PACs attacking us about the strength of our campaign," the campaign told supporters on Facebook.
The two camps are also spending money at vastly different rates. In the second quarter, Clinton's operating expenditures stood at $18.2 million compared to Sanders's $2.9 million. As Sanders has built a national campaign infrastructure, though, his own expenditures have increased to an estimated $15 million this quarter, giving him a net gain of $11 million.
Clinton is the Democratic frontrunner and she's held more fundraising events than Sanders. But many of her donors have already given the maximum $2,700 to her campaign. As a result, she may have to find new donors to sustain the pace at which she's raising funds, while Sanders can simply return to the donors who've already given to his campaign and ask for more.
Now that Sanders has proven he can raise enough hard-money donations to pay for his infrastructure, his next challenge will be finding some way to stay competitive over the airwaves. Super PACs supportive of Hillary Clinton have already banked tens of millions. Sanders's grassroots campaign may yet prove his Achilles heel.