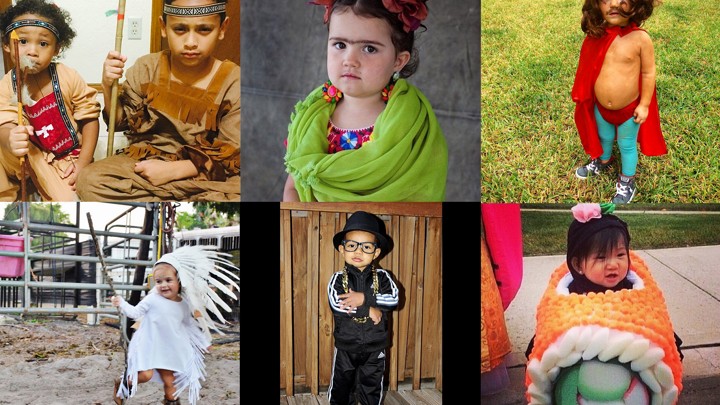 As Halloween nears, we anticipate that a spate of celebrities and regular folks will get called out for cultural appropriation gone wrong. But we wondered if kids should get a pass when their parents dress them up in what might come across as trivializing other cultures. We combed through thousands of images on Instagram and quickly became enamored of these tiny versions of cultural icons, historic figures, and even a sushi roll! Needless to say, we're not ready to make this decision. So, we'll just post them here and let you decide.
This story is part of our Next America: Early Childhood project, which is supported by grants from the Annie E. Casey Foundation and the Heising-Simons Foundation.
We want to hear what you think about this article. Submit a letter to the editor or write to letters@theatlantic.com.