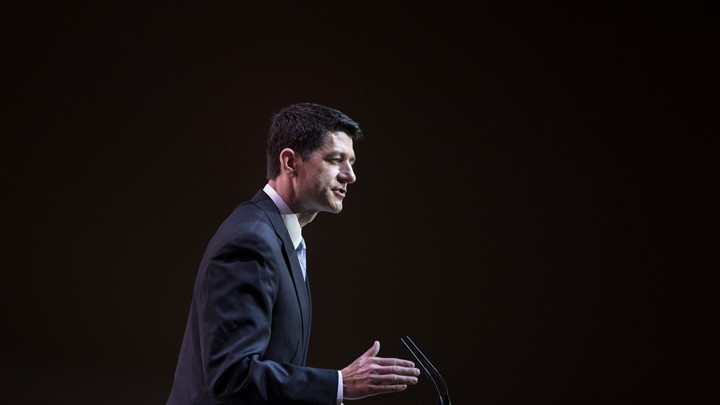 With just two weeks left until Speaker John Boehner has said he will resign, House Republicans remain deeply divided as to who should replace him—and wait anxiously to see whether Rep. Paul Ryan will change his mind and run.
There have been few developments since Majority Leader Kevin McCarthy abruptly dropped his speakership bid, and House members spent the past week in their districts while Ryan was said to be pondering whether to give in to calls from his party leaders and seek the chamber's top position. Boehner plans to step down Oct. 30 and the House floor election is still scheduled for Oct. 29, but Boehner has said he will stay on until a successor is chosen.
Boehner's office said Sunday that he has still not decided when the conference will hold its private speakership vote.
Ryan has said repeatedly he does not want to run, preferring instead to raise his young family and put his nose to the grindstone as chairman of the Ways and Means Committee. And for someone whom Republicans often mention as a future presidential candidate, there could be another drawback.
Presidential runner-up Mitt Romney, who chose Ryan as his running mate in 2012, said Ryan would be a top-tier GOP candidate in future elections, but becoming speaker would hamper that.
"We need Paul in two spots at once and, you know, there haven't been a lot of people that have gone on from speaker to the White House, so I'd hate to lose him as a potential contender down the road for the White House," Romney said Sunday on CNN's State of the Union.
"Whether it's now for the speakership or whether instead we see him hold on and ultimately become potentially a candidate for president, I don't know. It's his decision, but I'm just glad to know him and to know we have him in our quiver," he continued.
Ryan may also be reticent to insert himself into the contentious environment of the House GOP. Outside commentators such as Mark Levin and Laura Ingraham have been questioning his conservative credentials, particularly because of his willingness to work with Democrats on an immigration deal.
On Sunday, presidential candidate Sen. Ted Cruz demurred when asked whether he believes Ryan is truly conservative. "I like Paul Ryan. He's a friend of mine. This is obviously a question that is wrapped up in the speaker of the House deliberations. I have said consistently I'm gonna stay outta that," Cruz said.
Meanwhile, the House Freedom Caucus has continued to back Rep. Daniel Webster. The group wants several rules changes they say would open up the legislative process. It is not clear whether Ryan would bargain with them, but if he doesn't, it is not clear that he could win.
"If we're going to elect someone popular who doesn't change the operation, nothing meaningful will change," one member of the group said, speaking privately to discuss its internal thinking. "If it's going to be Paul without meaningful operational changes, it's going to continue to be painful."
If Ryan declines to run, the chamber will head into a chaotic two weeks. In addition to Webster, Rep. Jason Chaffetz is still running, but neither seems to have significant support on the conference writ large. Other members such as Reps. Bill Flores and Lynn Westmoreland have said they would run if Ryan chooses not to, and beyond that another roughly dozen members are said to be considering entering the race as well.
The House GOP Conference will meet Wednesday morning for the first time since the break and is expected to discuss how to move forward.
We want to hear what you think about this article. Submit a letter to the editor or write to letters@theatlantic.com.
Daniel Newhauser is a staff correspondent for National Journal, where he primarily covers the House of Representatives. He was formerly a House leadership reporter for Roll Call, where he started as an intern in 2010 and quickly earned a slot as a beat reporter.
A native of San Antonio, Texas, Newhauser traveled further West to study journalism at Arizona State University's Walter Cronkite School of Journalism and Mass Communication and write for newspapers including the East Valley Tribune and the Green Valley News & Sun.