With Shutdown Clock Ticking, House Republicans No Closer to Consensus
GOP leaders are now weighing multiple options for both funding the government and cracking down on Planned Parenthood.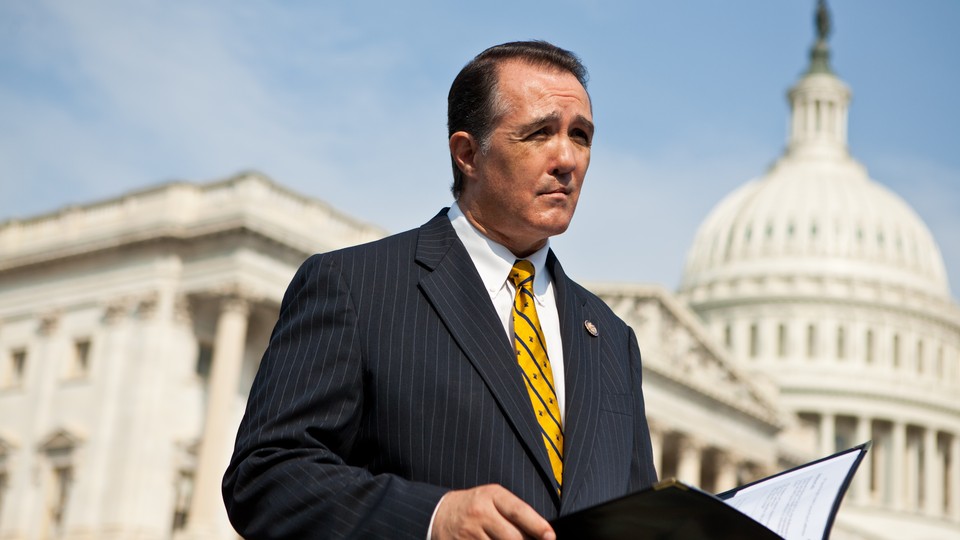 House Republicans emerged from an hour-long meeting Wednesday evening no closer to a decision about how to fund the government at month's end while addressing activists' concerns about choking off federal funding for Planned Parenthood.
In fact, with just eight legislative days to go before a government shutdown, more options exist than before, making it unclear where GOP leaders will find consensus in their conference.
Leadership has been touting using the budget reconciliation process to target federal funding for the women's health organization. That has found some buy-in from some antiabortion members who believe that engaging in a fight that could end up shutting down the government in the name of the antiabortion cause could damage the movement.
"I think there's a possibility that that could be true," said Rep. Trent Franks, asked whether a shutdown could set back his cause. "In this case there is potentially one other maneuver that could work," he continued, referring to reconciliation.
That would make more sense, other members argued, because much of the funding for the group is mandatory spending through Medicaid, which means it could not be reapportioned in a discretionary spending bill. Rep. Tom Cole said a short-term continuing resolution with a rider cutting off funding for Planned Parenthood would not work because "the money's already out the gate for this year."
Still, hardline members of the House Freedom Caucus showed no signs of letting up in their effort to include in a continuing resolution a measure that would attempt to strip federal funding from Planned Parenthood.
Although the House will vote on a freestanding bill that does so this week, the hardline members think both that bill and reconciliation are dead-ends. They think that the only strategy to force President Obama to sign a bill rescinding Planned Parenthood's funding would be to tie it to a must-pass spending bill.
"I don't understand that strategy, sending something to the president that he vetoes," Rep. Thomas Massie said. Instead, he said, he would prefer to "write a CR that doesn't fund Planned Parenthood and send it to the president. If he vetoes it he shuts down the government."
The desire to strip money from Planned Parenthood comes after an activist group released several undercover videos they claim shows representatives from the group discussing the sale of fetal tissue. Planned Parenthood claims the video misrepresents what is a legal practice of donating the tissue for research.
Still, other members called for the conference to scale back its ambitions and target the practice instead of the organization.
"We don't care who's doing all this horrible stuff, we just want it stopped," said Rep. John Carter, an appropriator. He said the conference discussed whether they could write bills cracking down on the sale of fetal tissue without singling out Planned Parenthood.
Moderate Rep. Charlie Dent offered an alternative to that effect, which he said would put a moratorium on funding to seven Planned Parenthood clinics being investigated for allegedly selling fetal tissue, instead of cutting off funding for the organization across the board.
"I don't think it's going to get considered at this moment, but I raised it," he conceded. "I still think it's a very fluid situation."